Get ready to learn just about everything you'll need to know about the latest major release for Google+
Over the coming months myself and the PYB Team are going to experiment a lot and will report back on this post with out findings.
Note: I have been around the concept of collections for about 4 months now, so this guide has been built up over that time.
Get into Collections!
What are 'Collections'?
Collections are, well, collections of posts on any subject you choose.
They are like virtual, interactive magazines.
These can be your passions, niches, or focus of content you publish on Google+
Collections will help you have conversations about your favourite things, with the right people.
For some people, they will enter Collections to find content on your passions, brought together in one place. For others they will find niche content collected by people they follow.
Collections make it simpler to share the content you love, with the people who'll love it.
Find Collections
Where will you find Collections?
You will see the Collections icon on the side bar on Google+ for your Profile or Pages.
Just click to bring up the overview page for Collections.
You can then enter a Collection to see that content.
On other people's profiles you will see it as a tab.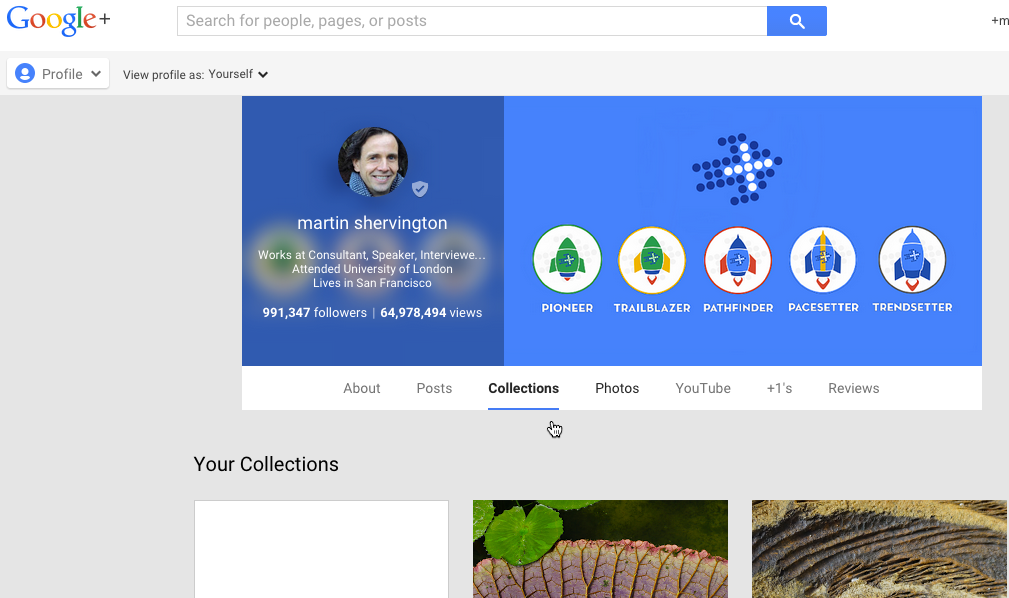 Note: you can hide this tab in the same way as you can the other tabs.
You can do this in your Settings.
How does following a Collection work?
People who are already following you will be following your public Collections by default.
You can also follow a collection by clicking on the Follow Button when not already following:

Then you will be given this option, including whether to display them on your profile for people also following that collection:

Also, you can change whether YOU are showing the collections from the About Section on your Profile or Page.
Build Collections
Who can create a Collection?
Any Profile or Page on Google+ can create a Collection.
Simply click on the collections icon on the side bar, or on the selections tab on your profile.
Then click the + sign: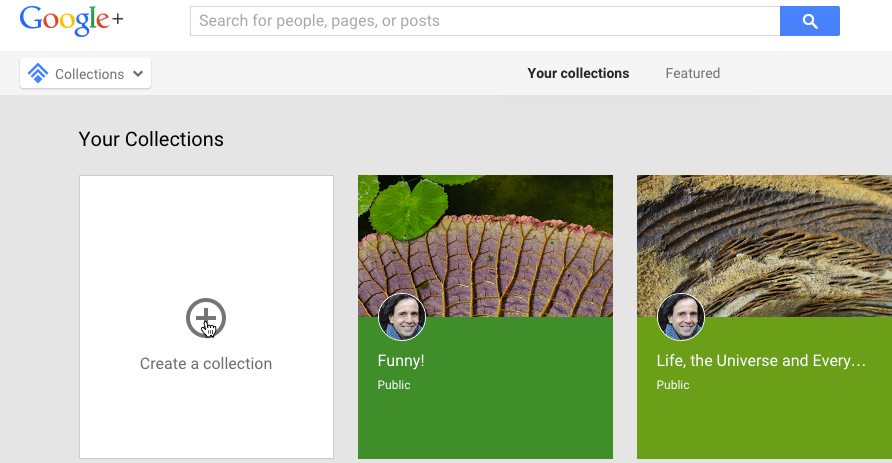 The a box will appear where you can choose the type of Collection - Public, or Private.
At this point you can name it too. Note: you can rename later on.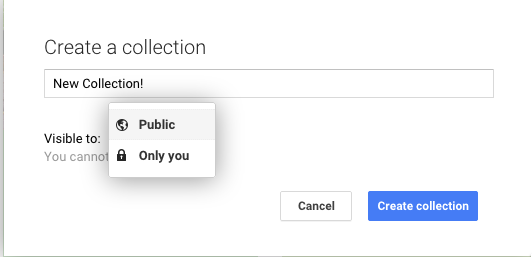 Google choose an image for you automatically.
Click on 'Customize' to add in your own image.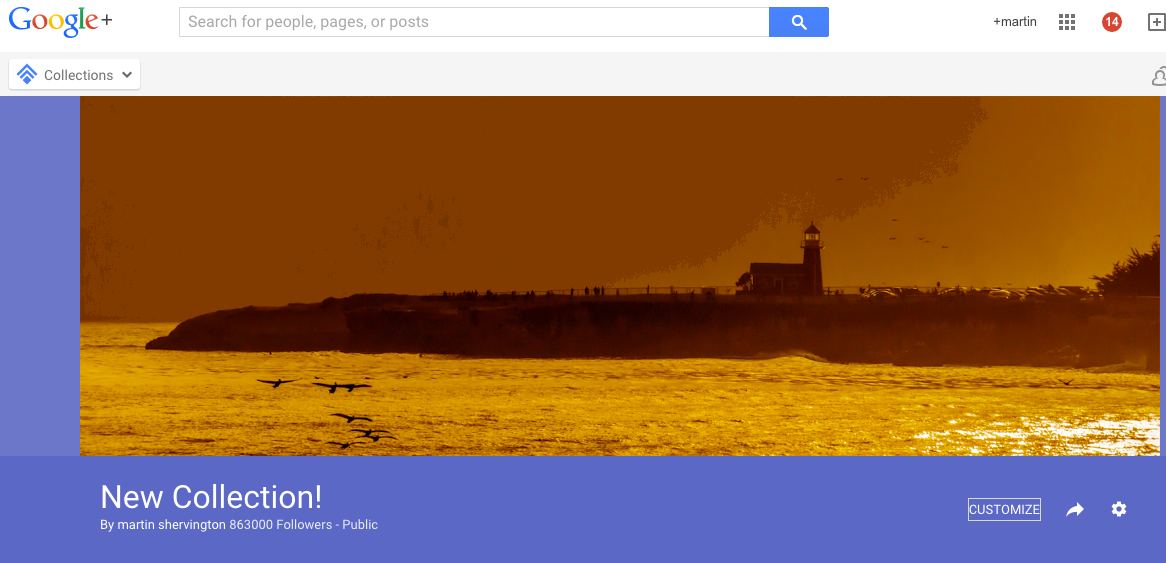 If you click on the gear icon you can edit the name of the Collection: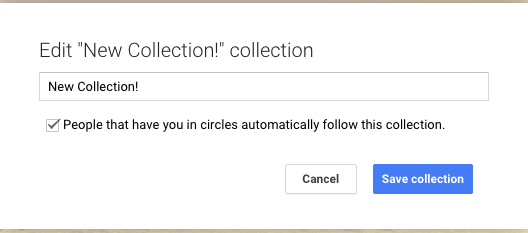 Also, you can click to delete your collection: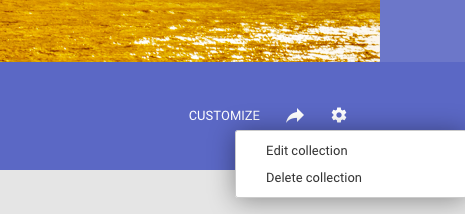 What can you call your Collections?
You can call them just about anything your want.
The title can be 50 characters in length.
How many Collections can you have?
50
What are the settings for a Collection?
Right now they are either Public, Your circles or Private (only you).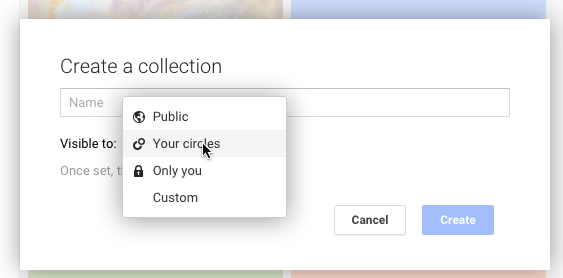 Can you switch a Collection from private to public?
No, once you decide on the setting it is fixed.
Send into Collection
How will people share content into a Collection?

Option 1
You can create a post and send it into the collection: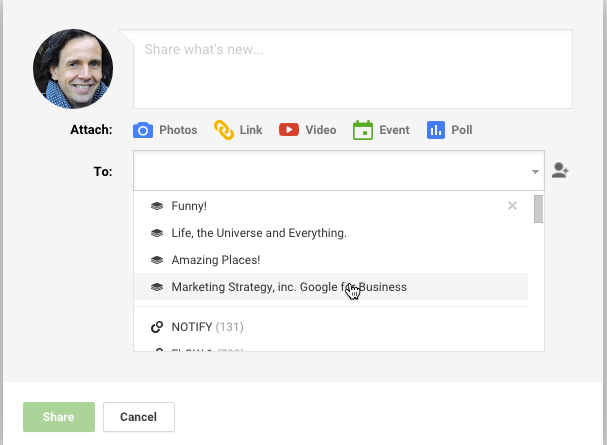 Simply choose the name of the collection and click!
Option 2
On an 'already shared post', there is a small arrow on the post box that will bring up the menu - simply select the Collection in one click and you are away.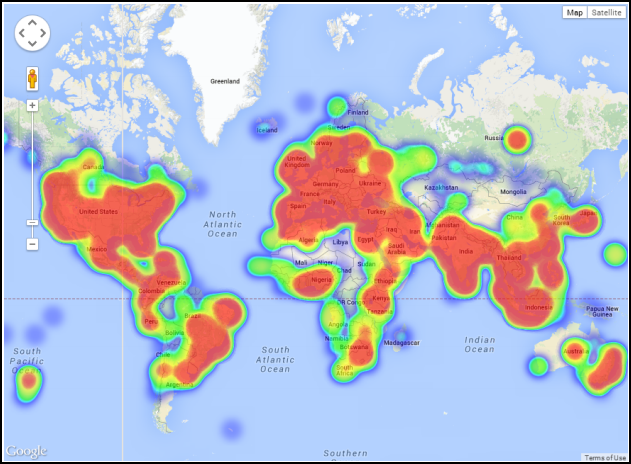 Tip: As this moves the post straight into the Collection, you will find you won't be able to add a comment/text to it when you click (i.e. at the top).
But, just like any other post, you will be able to edit: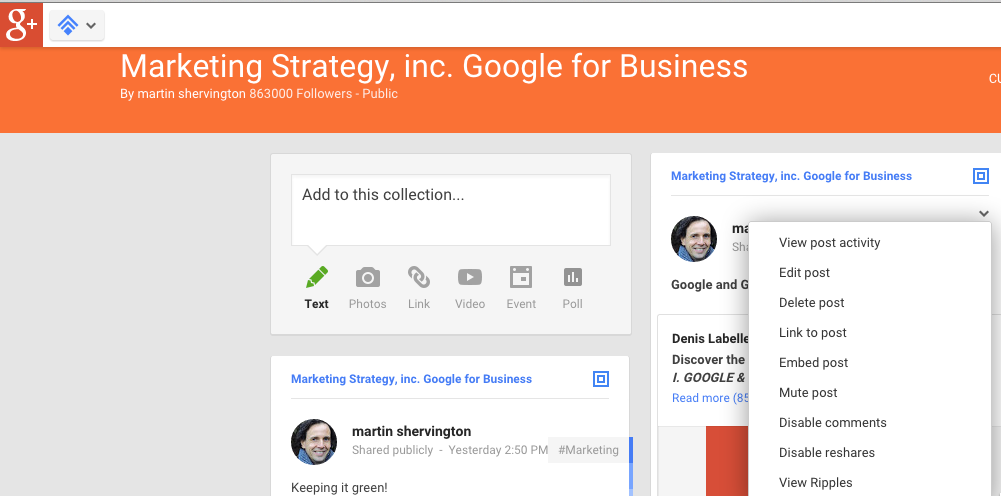 Option 3
There is also an option to share AND add a comment above the box as you ordinarily would.
Instead of choosing the name of the collection, simply choose the arrow button in that area:

Then add a comment as you usually would: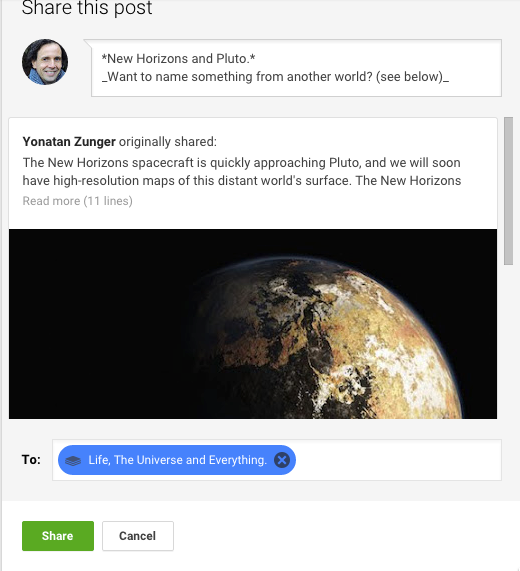 If the Collection is public, will people see posts from my Collections on my Profile as well?
Yes they will, assuming you have this tab displayed.
You can alter this in your settings.
Will a Collection's content flow in the Stream?
Yes, it will flow in the same way as any posts you are given the access rights to see:
(including: public, circles, communities to which you belong etc.)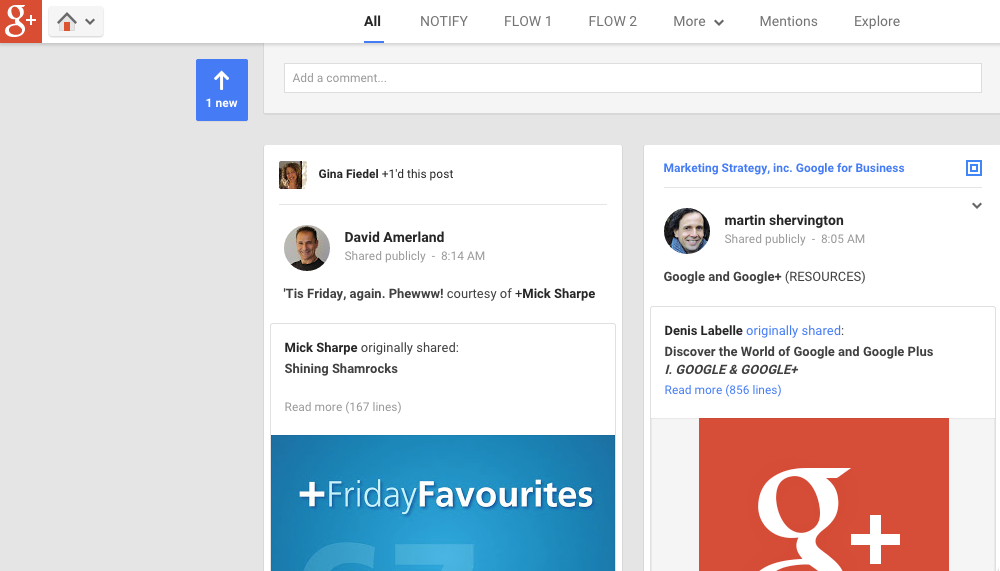 Can you move existing posts into Collections?
Yes you can!
Click on the small arrow in the upper right and choose that option: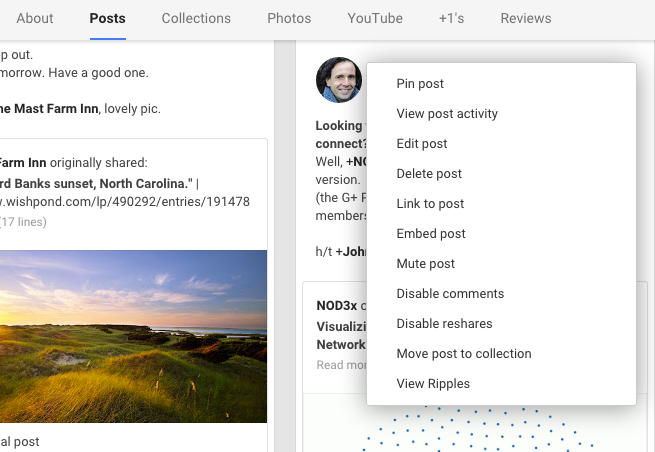 Then you will see a box like this:

From here you choose the name of the collection from the list, and it will be moved there:

Can you move posts out of collections?
Yes you can.
Can you 'move' a post that has already been shared to a community?
No, you cannot do this.
But you can 'share' the post to a collection from a community.
Sharing Whole Collections
Can you share an entire Collection with all its content?
Yes, one of the key features is being able to share a link to a Collection, and people seeing the content all in one place.
To share a collection simply click the share arrow:

Then you will be able to decide on the audience: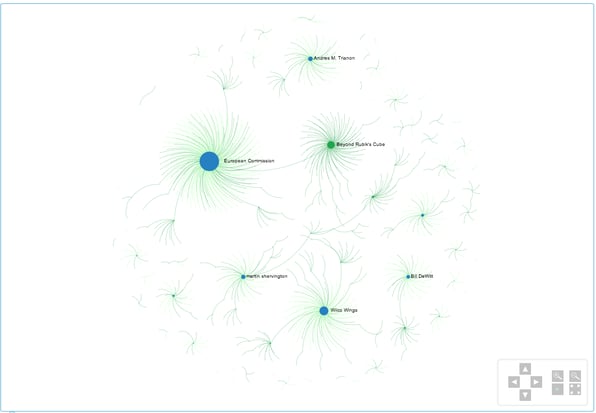 Beyond Collections
How do Collections relate to 'Circles'?
Anytime you send content into a Collection it will automatically be posted based upon the Collection's setting - either public (anyone can see it), or private (only you can see it).
This will save you needing to select the audience each time.
You can still share to circles (as a separate post), but with Collections you'll find all the content on a subject in one place.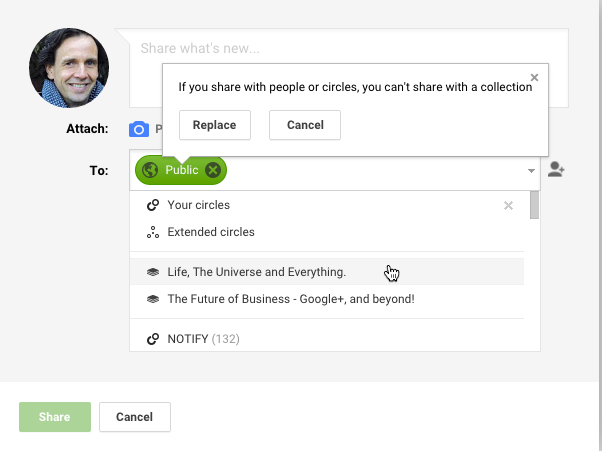 Can you notify a circle as well as share to a collection?
You cannot notify a circle of people and share to a collection at the same time.
What is the difference between a Collection and a Community?
In a Collection only 'you' can post content, but people following the Collection can +1/comment/share on posts, just like it was any other public Google+ post.
Do Collections get indexed by Google Search?
Yes, just in the same way as individual Google+ posts are indexed, a whole Collection will be indexed too.
(from a source at Google)
How will Collections change how people post on Google+?
Collections may well encourage people to post based upon their choses niches, creating focus for a subject matter in one place.
Does this change whether people should set up a Profile or a Page?
Collections are an excellent option for people who may have created a Brand Page in the past.
If you are a business though, a Page still has some great advantages including having 50 managers access, and getting yourself on Google Maps for Local type pages.
Business Collections
What will this mean from a Business perspective?
This is a great opportunity to focus attention and to build authority in your chosen niche or niches. There is also the potential for great Collections to be promoted by Google, increasing the follower count and potential reach of your content.
Also, notice the 'Featured' tab on your collections Page.
There may well be a 'Suggested List' of collections that will appear there. This gives you another opportunity and my advice is to think about displaying your passion and see whether Google decide to give your content a boost, you never know!
Tips
(these will build up, I'm sure!)
If you are part of the PYB Academy you will have set up 'opt in circles' where you notify people. Well, I've figured out a way to win on this one for collections.
Whilst you may not be able to send to both at the same time you can:
Send to public, and notify you circle as well.
Then MOVE that post to the collection right away afterwards.
Winner!
Does that mean that if I build a collection of older posts and then, for some reason delete that collection, then ALL those posts are deleted as well as the collection itself?
Yep!
Yikes! Better be careful then ;)