As many of you know, I am keen to give people hints and tips on how to grow their business using Google+
For many companies and brands, they may well consider some of the below as metrics of their success:
[list-arrow]
Number of followers
Number of views on content (go easy on this one!)
Amount of engagement on their content
Who has been engaging on their content
Number of people visiting their website
Number of leads generated
Number of people buying their stuff
And so on…
[end-list]
People regularly ask me about Google+ Brand Page success stories and when they do, I regularly bring up the example of the Huffington Post (as I did at Social Media Marketing World whilst moderating a panel).
Why do I see this page as such a success story?
Here are just a few of the observations which make it really stand out:
Google+ has over 300 million active users.
And Huffington Post is rocking the house with the following stats, including:
PagesRank: 136 [of total pages indexed by Circlecount]
CircleRank: 217 [of total pages and profiles indexed by Circlecount]
[list-arrow]
HuffPost's total G+ followers increased from 1.5 million to over 2.1 Million and counting. That's 600K new in 6 months and 100K more than the previous year!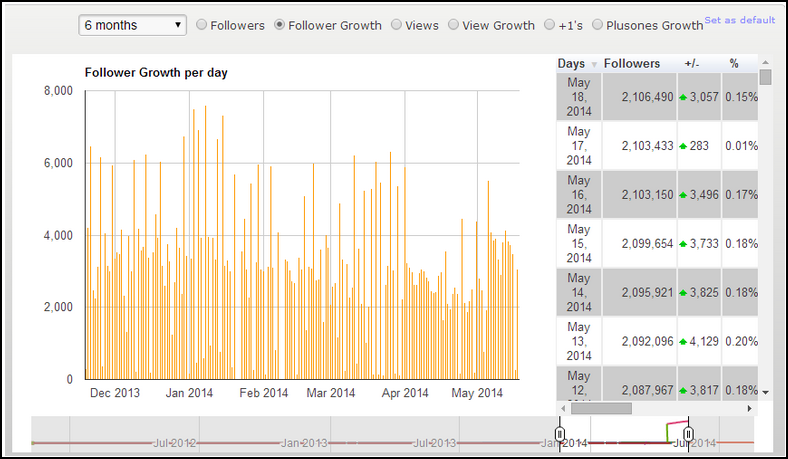 Over 75 Million total views to HuffPost's G+ Profile & Content combined since October 2012.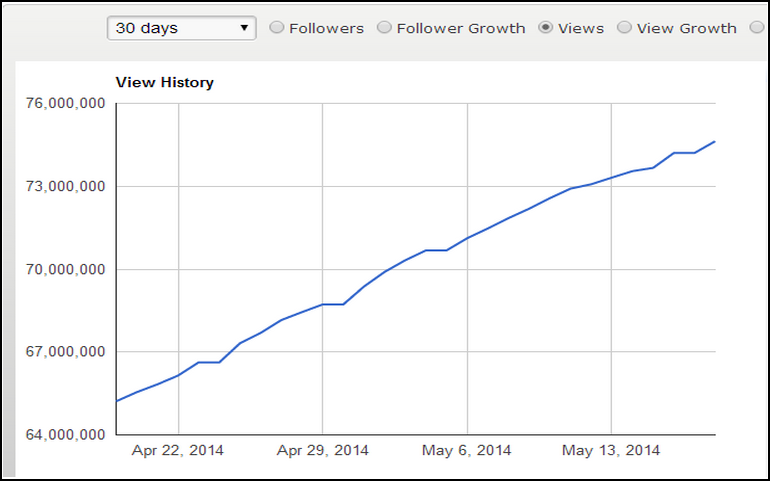 11 million of Page Views coming in the last month (this is a new Google+ feature that started in April). That's a 13 percent rise.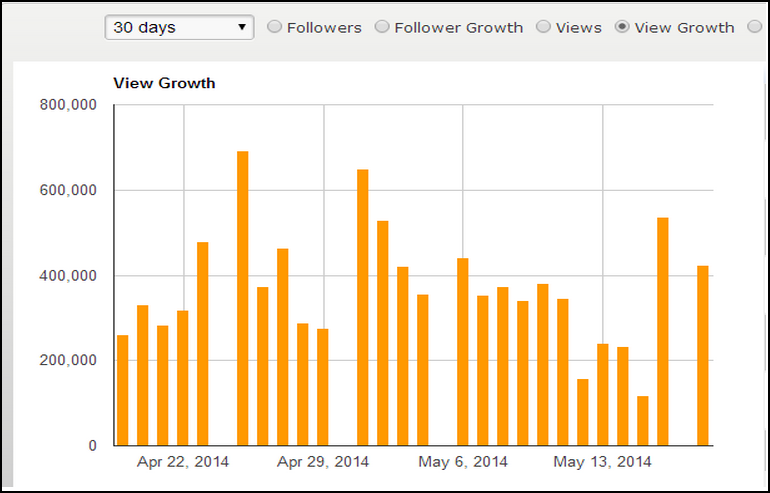 This means an average of 8-11 million views per month
Over 363,000 +1s in just under the last 3 months across Huffington Post's Main Google+ content [btw, the drops in +1s looks like circlecount/g+ error]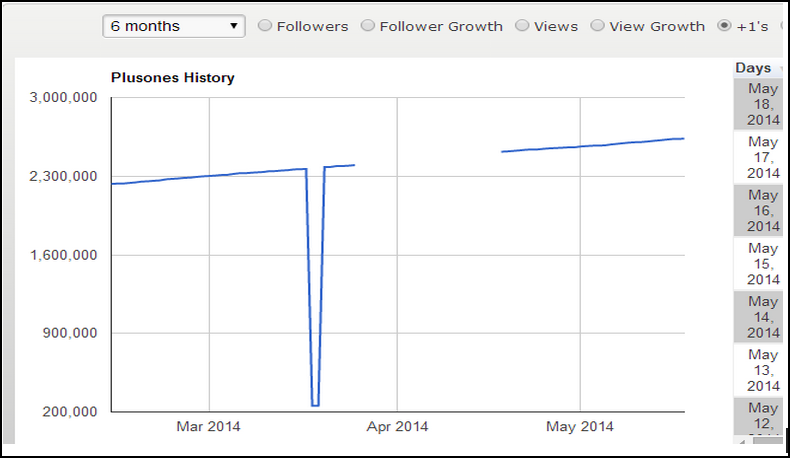 NUMBER OF SHARES/engagement etc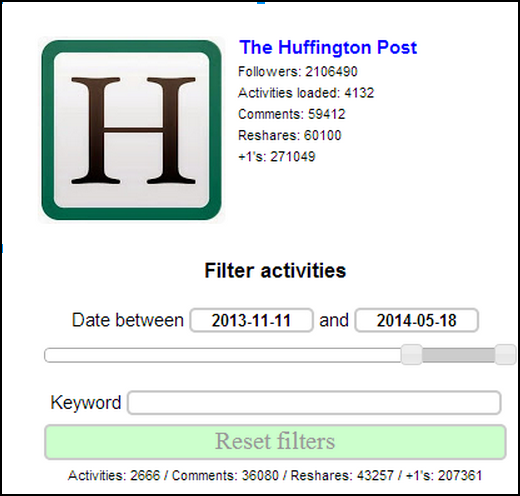 [end-list]
What has made them so great?
Looking from the outside, I see that there are replicable ways (i.e. you too can learn from them!) to build a Page on Google+; and sure, they were already a big publisher and known by the good people at Google, but the principles are still standing strong when we are applying them to our own PYB clients.
They include:
[list-arrow]
HuffPost became a brand that is part of the community
They appear on threads when people call them in
They 'plus one' other people's content
They follow the meme days
They use hashtags well
They format posts really well
They have great unique content
But aside from all of that, I believe it is down to one central reason - a good approach to Page management.
[end-list]
My experience running Pages on Google+
Plus Your Life has 70,000+ followers
Plus Your Business has almost 7,000 followers
From running both of the Brand Pages I know the importance of content, engagement and community building around them.
Also through our experience of running client's brand pages, which take a lot of effort to build (as many people know) I can see that consistency of approach matter.
Content is not enough for people to become part of the fabric of Google+; it needs personality as well.
As it happens I know Matthew Rappaport has been running the Huffington Post's Page for quite some time; and I think it is in good measure down to his fun and friendly approach that the Page has flown anywhere near so much.
This is why at Plus Your Business we are growing the team everyday so we can helps brands not just post content with the hope of engagement, but also helps people's brands become strands in the tapestry being woven on Google+ through every +1, comment, share etc.
Take a look at the Helmet City Page (who have been a PYB client for strategy and tactics) and you'll see how they too are rocking the Plus!
And Finally…
As I mentioned, Brand Pages are not 'easy' to build, so it is great to bring the spotlight to one that can inspire us all.
Nice once HuffPost! Keep up the good work.
Contact us here and ask how we can help you build your Brand on Google+