1. How to add and modify columns in Google Adwords
Go into the Account.
You will see a list of the campaigns.
Click on 'Modify Columns':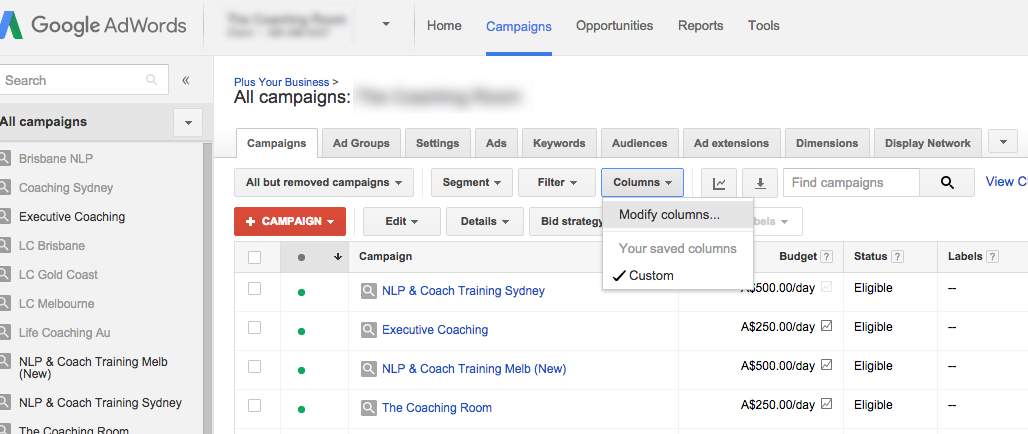 Then choose the columns you want to add:
Click on the left hand tabs to see the options of columns to add: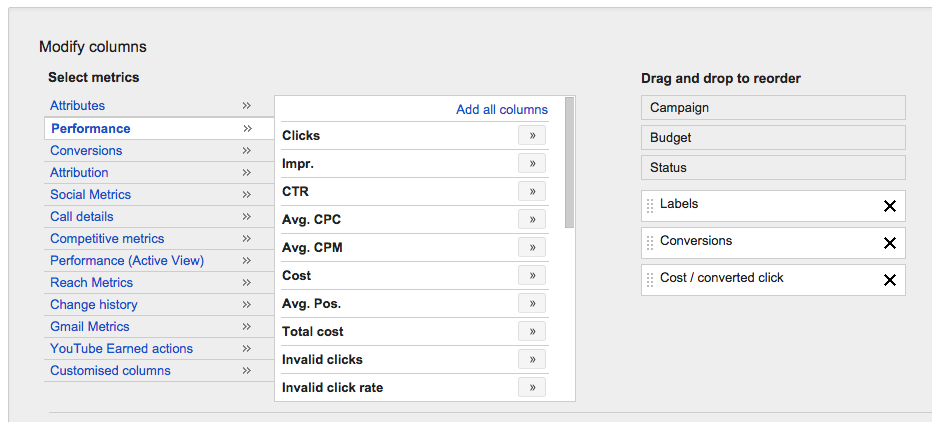 You can remove any column selected by clicking on the 'X' (note, you cannot remove the top 3 options).
Once you click 'Save', these new columns will then be displayed on the overview screen of that account.
2. How to add labels in Google Adwords
You can access the labels area on the lower right: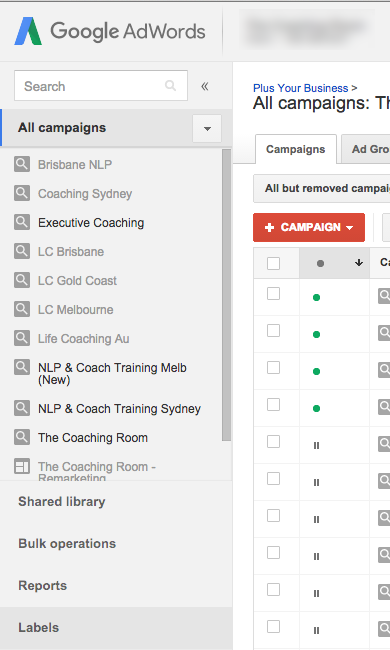 Or you can access it by clicking on 'Filter':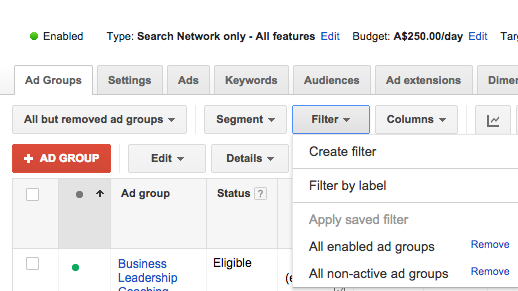 Either way, you will be brought to this is area: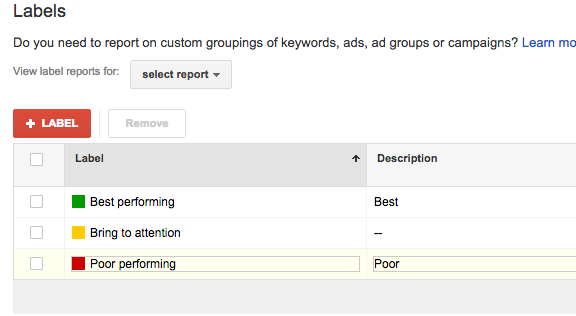 To create a new label, click on the RED label button: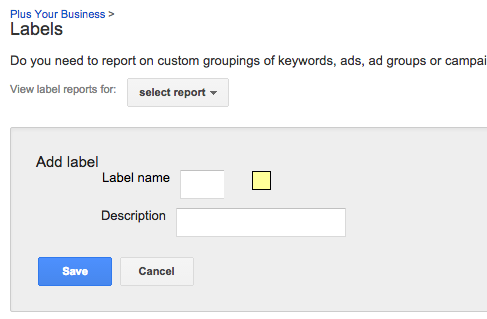 Click on the color to change it: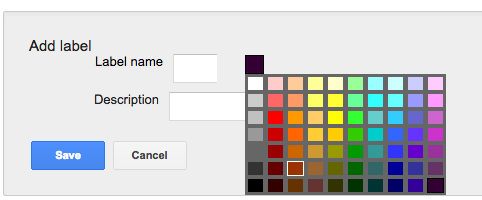 3. How to manage your labels in Google Adwords
How to edit a label once created - just click in to edit:



To remove a label:
Click the check box to select and then click 'remove'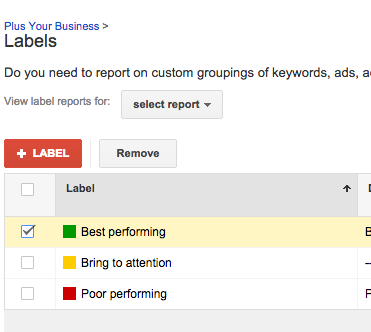 4. How to generate a report based on labels in Google Adwords
If you click on 'Select Report' you will be given several options at different 'levels':
Depending on where you've added the Label, you will see a report.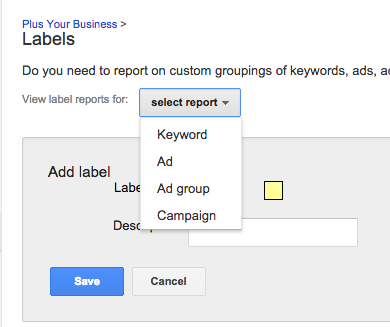 5. How to automate the start time of a campaign

If you want to have a campaign start in the future, you can do this by automating the task.
First click to select the campaign which you want to automate: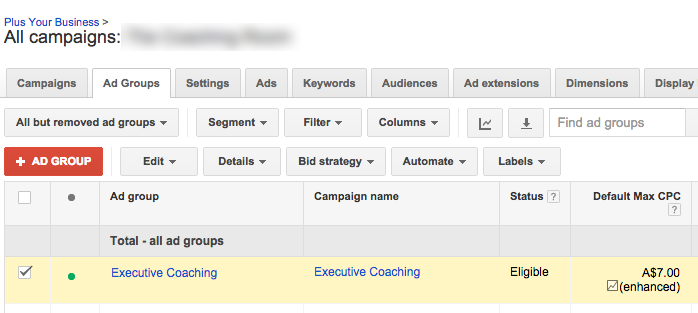 Then, click on 'Automate' and then choose 'Enable campaigns when…':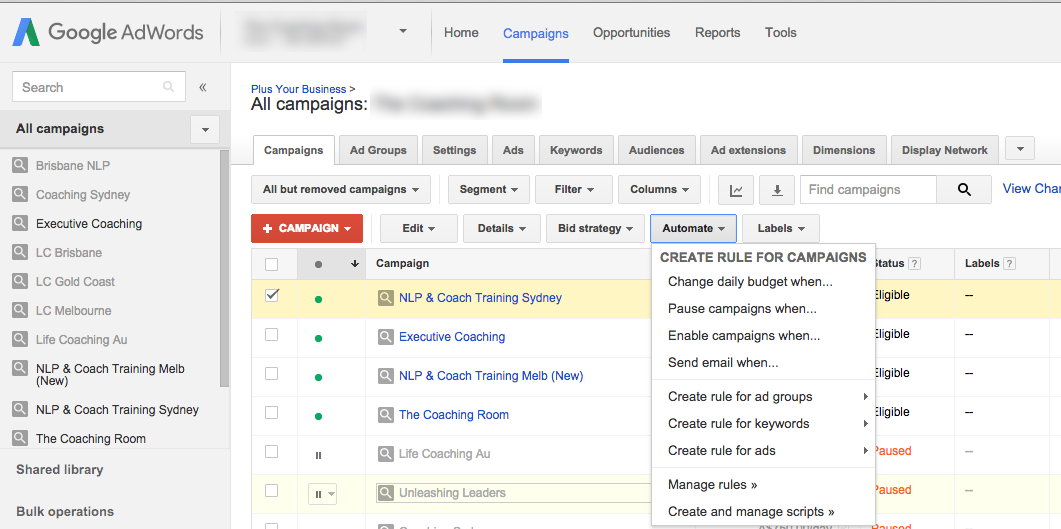 From here you can select 'Campaign Start Date':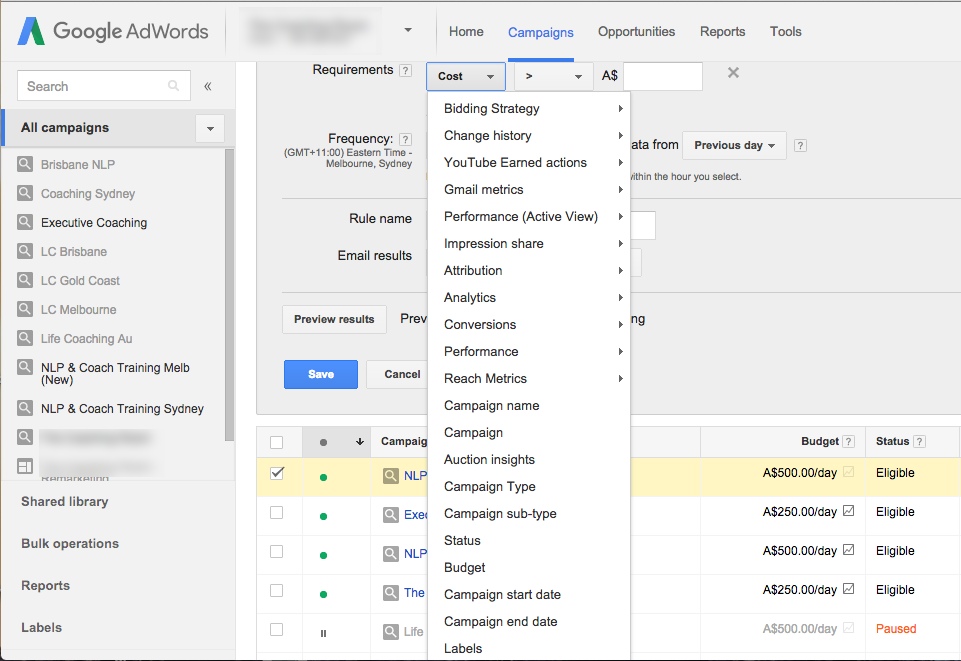 Before specifying 'when' you want the campaign to go live:

Also, you can choose to be emailed once it is up and running: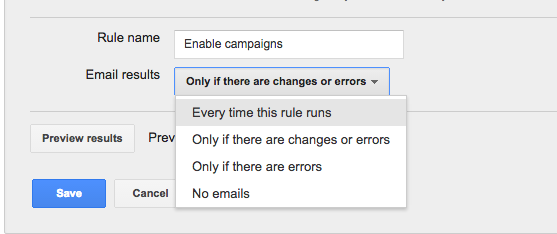 Note: you can also do the same at the level of an individual campaign.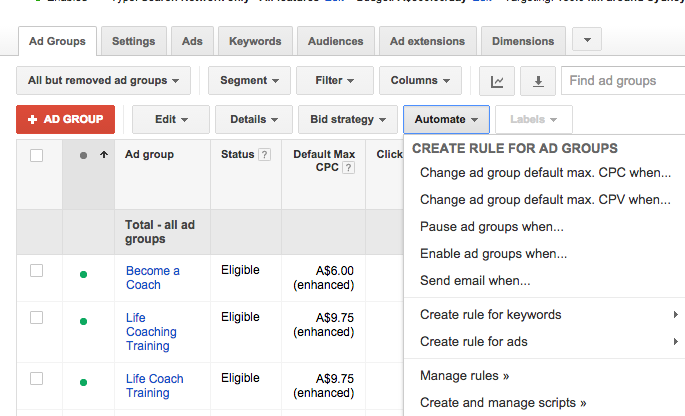 But this will then be applied for 'ad groups'.
6. How to change your maximum bids when you have good performance
When you have a campaign that is performing well, you can look to e.g.
Select: 'Change Max CPC bids when…' from the 'Automate menu' at the keywords level: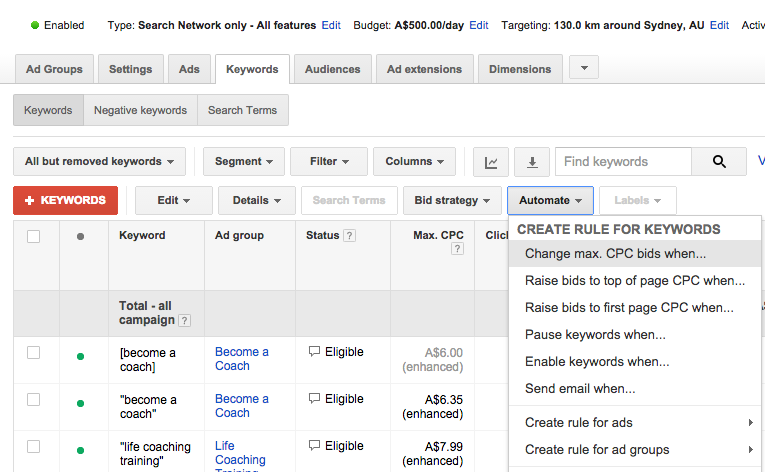 Increase the bid by 20%, with a maximum bid of e.g. $2.50


You can also specify conditions such as the maximum cost per conversion: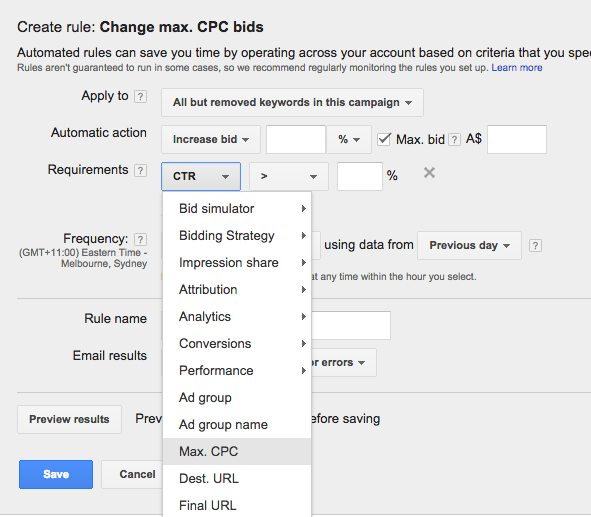 You can also schedule to run this rule e.g. once per week, and use data from that same time period: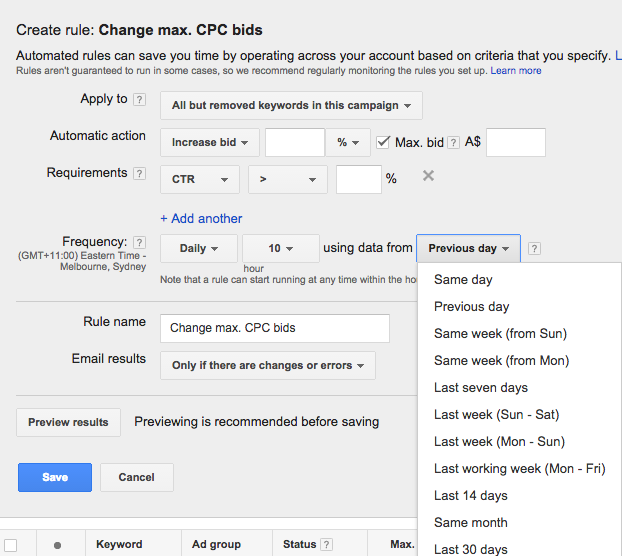 7. How to set up a rule in Google Adwords to inform you or low click numbers
Firstly you could select all your Adwords to apply this: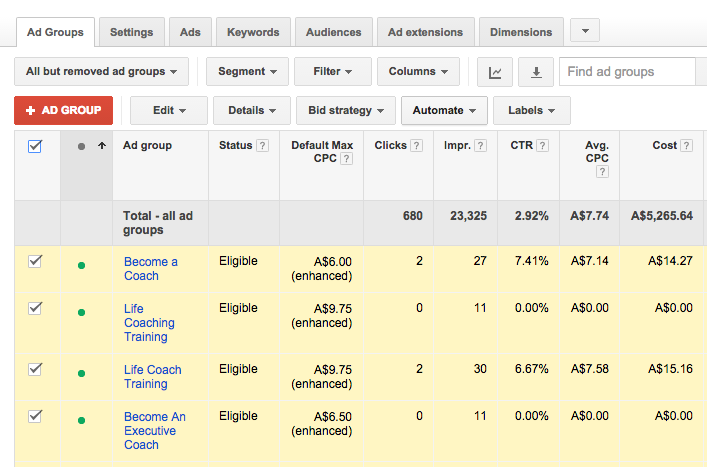 Then click on 'Automate'.
From there you can click on 'Performance' and then in 'Clicks':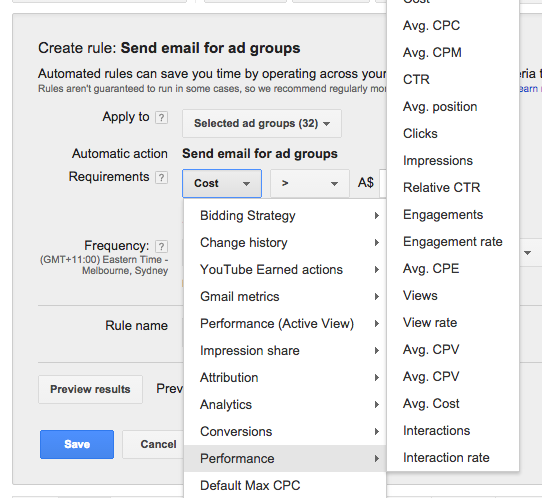 Once selected, you can select the rule e.g. more than, less than, or equal to: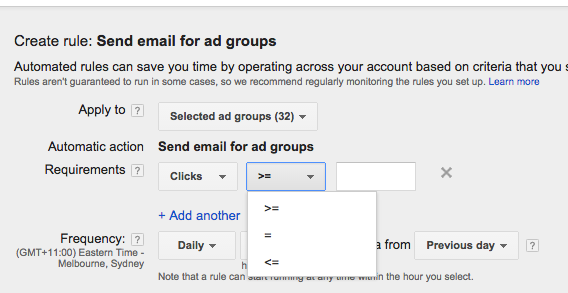 This rule can be be run e.g. weekly:

8. How to create a shared budget across several campaigns
Click on the 'Shared Library' tab on the left: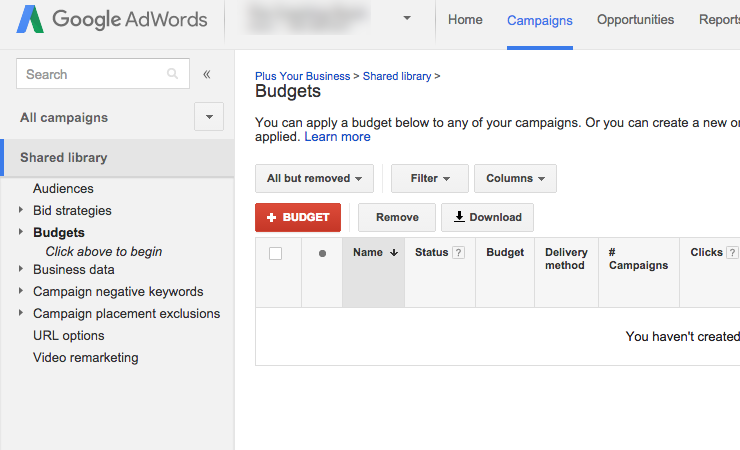 Then click on the '+ Budget' Button: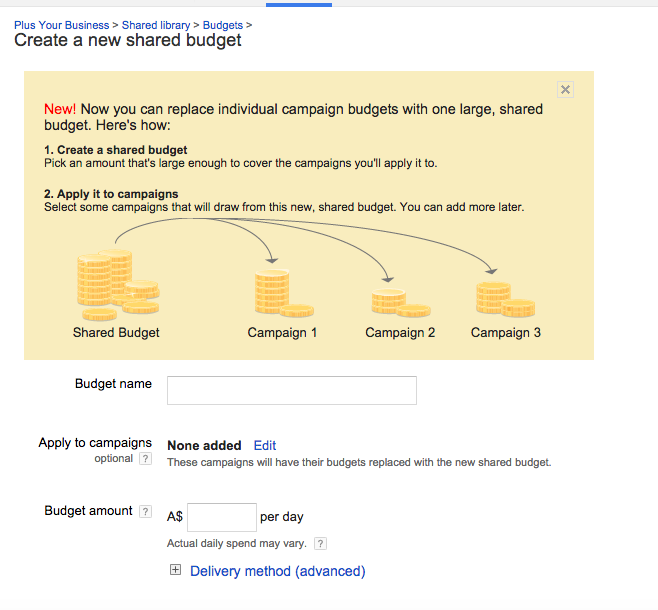 From here you can select the campaigns, the budget, and the delivery method:


9. How to use Adwords Scripts (the basics)
AdWords scripts let you read, write and change keywords, bids, ads, ad groups, campaigns, targeting and even bid modifiers.
These can be used at the MCC level, or e.g. campaigns.

If you have a spreadsheet set up in Drive, you could pull info from that.

You could look at e.g. weather bids, so you up your bids when there is rain outside.
Click on 'Bulk Operations':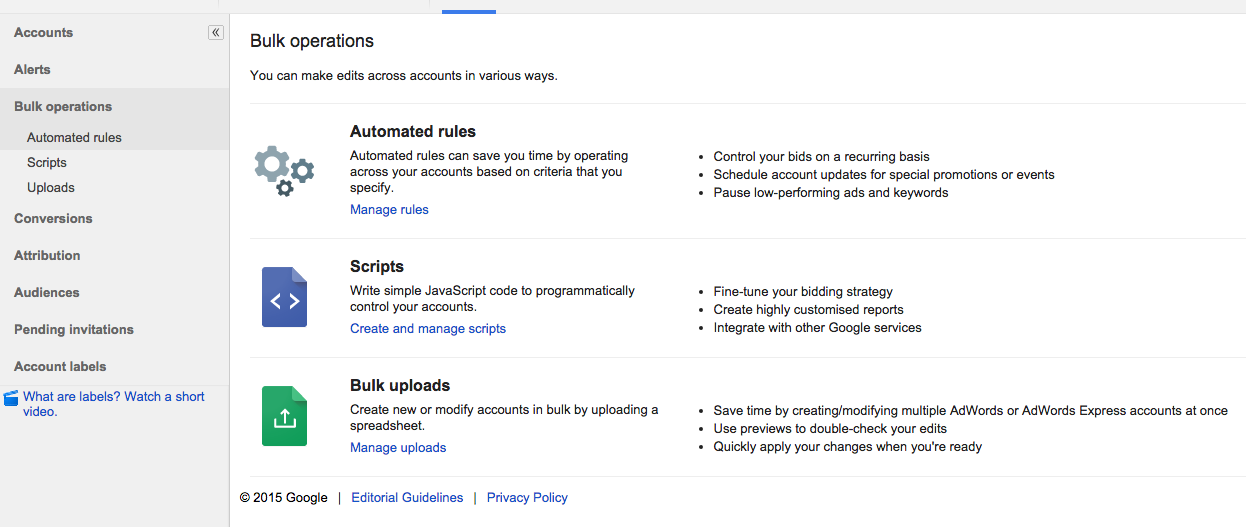 Click on 'create and manage scripts':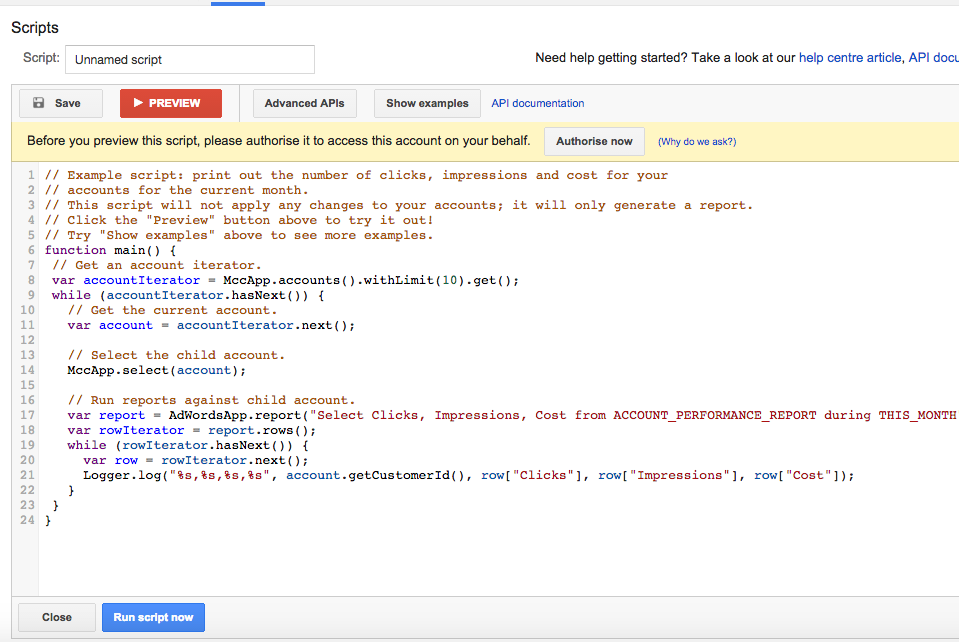 To show examples click 'Show examples':

And then choose from the list, and dropdowns, to the left: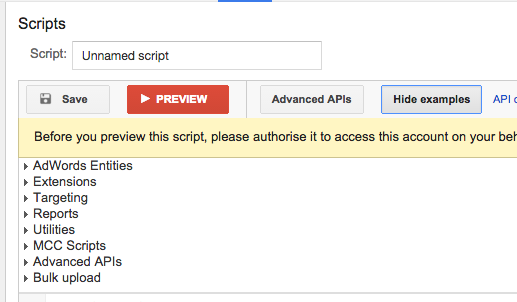 Note: you have to 'click' to authorize Google to access on your behalf.
More on Adwords scripts here: https://developers.google.com/adwords/scripts/?hl=en
Including 'Reports', Bidding, Tools, and Alerts.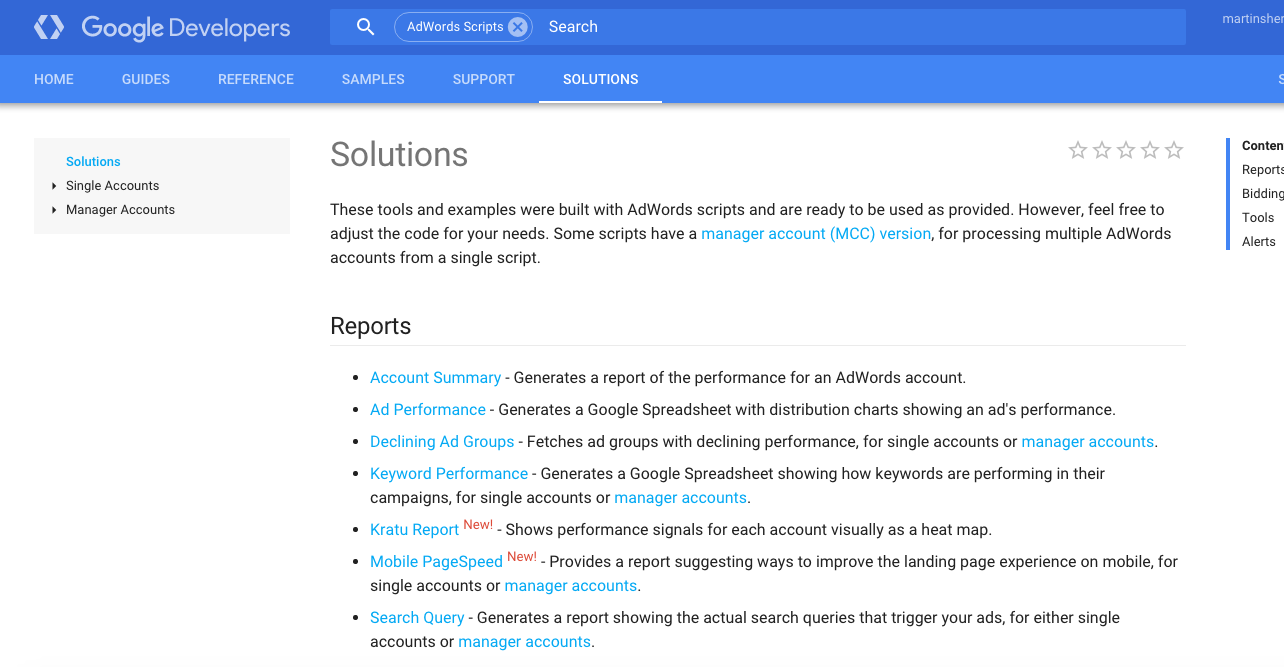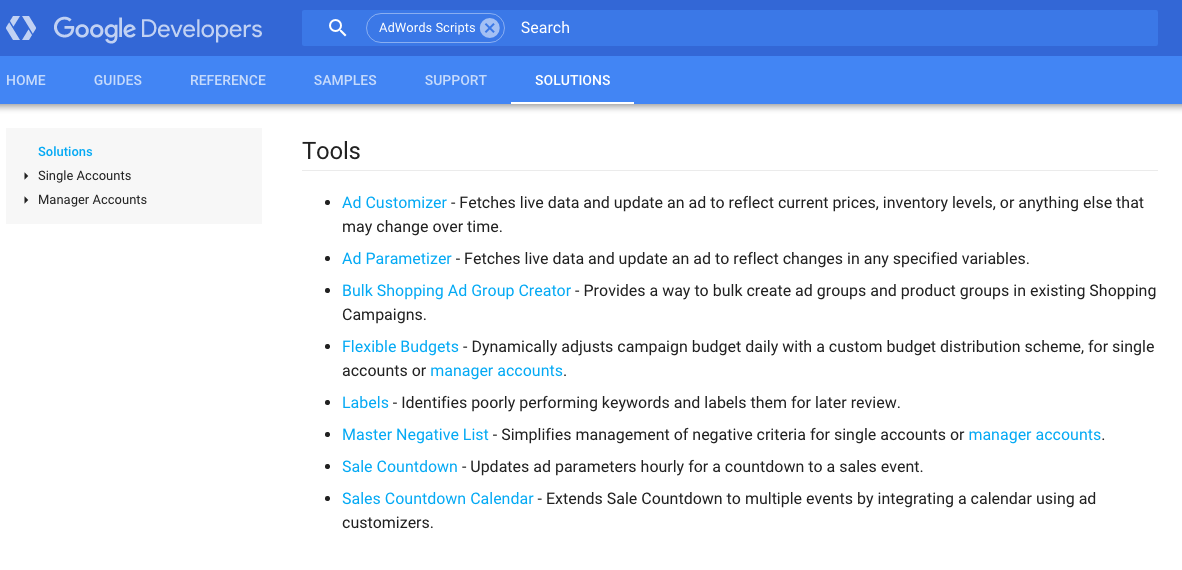 Quick Guide to Google Adwords Editor
10. Why to download Google Adwords Editor?

Google: Adwords Editor allows you to make changes to accounts offline; as well as creating a backup.

11. How to backup an AEA file from the Adwords Editor

To make a backup of an adgroup, campaign or even the whole account:
Click 'Account' and 'Export' and then choose e.g. 'Export Whole Account'

12. How to import an AEA file into Google Adwords Editor

Click 'Account' and 'Import' and then choose the option e.g. a file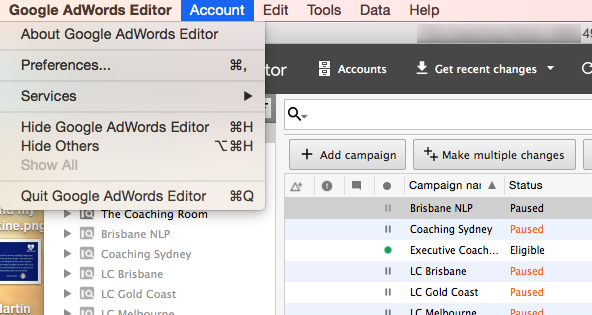 13. How to remove duplicate keywords from your account

This can prevent you e.g. competing against yourself (if your ads could show for multiple bids within one account).

From here:

Choose the campaigns, and then e.g. word order.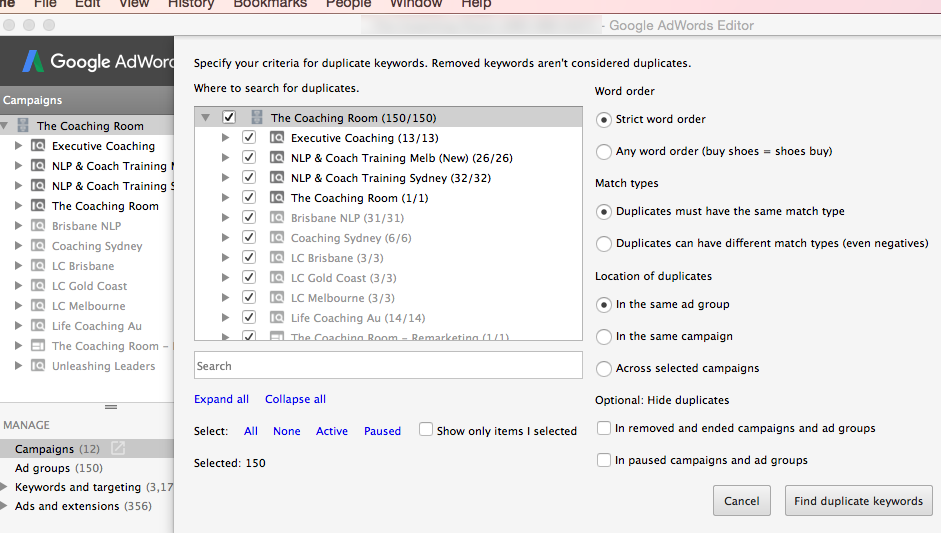 You can look to exclude e.g. paused campaigns.
14. How to See Which Keywords Trigger Ads in Adwords?
Choose the campaign, Adgroup, or Ads Level and look at the Keywords tab:

Then click on 'Search Terms' in the lower menu - this will show which terms led to your ads displaying.

Here are the categories: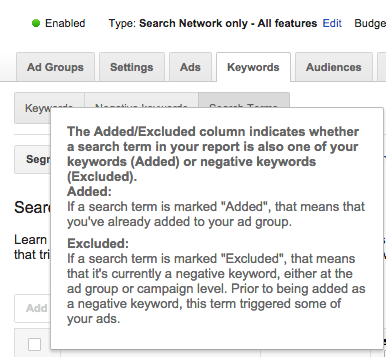 Added/Excluded/None.
Added - already added
Excluded - means it is a negative keyword
And, 'None' means that it is not added.
You can then, e.g. add negative keywords for those you want to make sure you don't show for in future.
15. How to use the 'Keyword Grouper Tool' in Adwords Editor
Not sure on location?

16. How to make bulk edits in Google Adwords Editor
You can select and replace e.g. the word Sydney with Melbourne and replace across all the ads, in one go.
17. How to use 'Auction insights report'

From Google: See how successful your keywords, ad groups or campaigns are compared to other advertisers participating in the same auctions.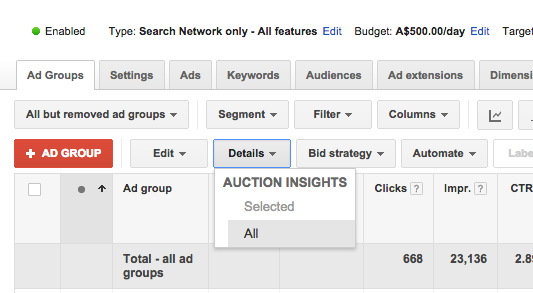 And then you can see e.g. impression share:

Overlap rate is the time both you and your competition are showing at the same time.
Position above rate when the competition outranks you when you both show up on the same page.
Top of page rate is the amount of time your ads show up in the top slot of Search results.

18. Google Analytics - How to use 'Matched Search'
Within the Google Adwords section of Google Analytics you will be able to see the keywords people are typing in, to trigger your ads.
19. How to add templates from the Google Analytics gallery
Head to your Google Analytics account and click on 'customization' and then on 'gallery' to bring up the menu:

From here sort, filter and select the ones that best fit your needs: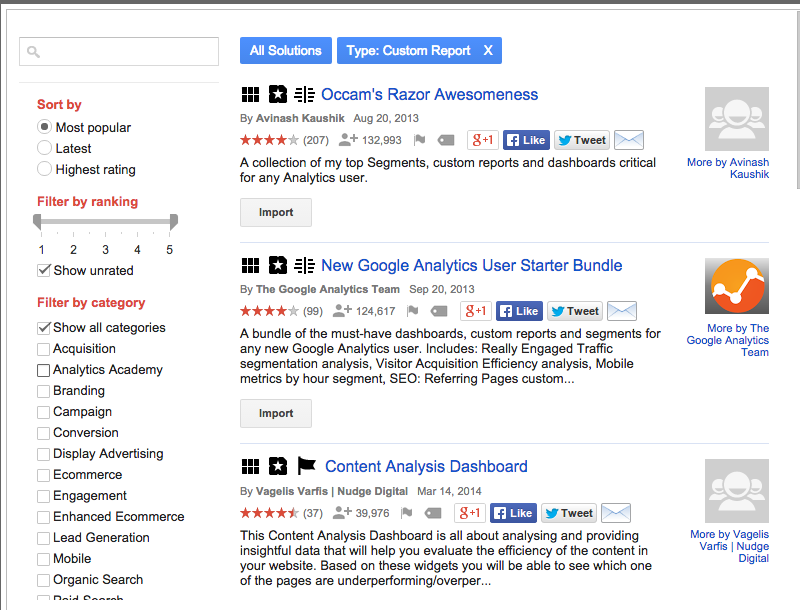 You can also browse here: https://www.google.com/analytics/gallery/#landing/start/
Adwords extensions:
20. How to add 'review extensions' in Google Adwords

Click on 'Ad extensions' and choose 'Review extensions' from the drop down: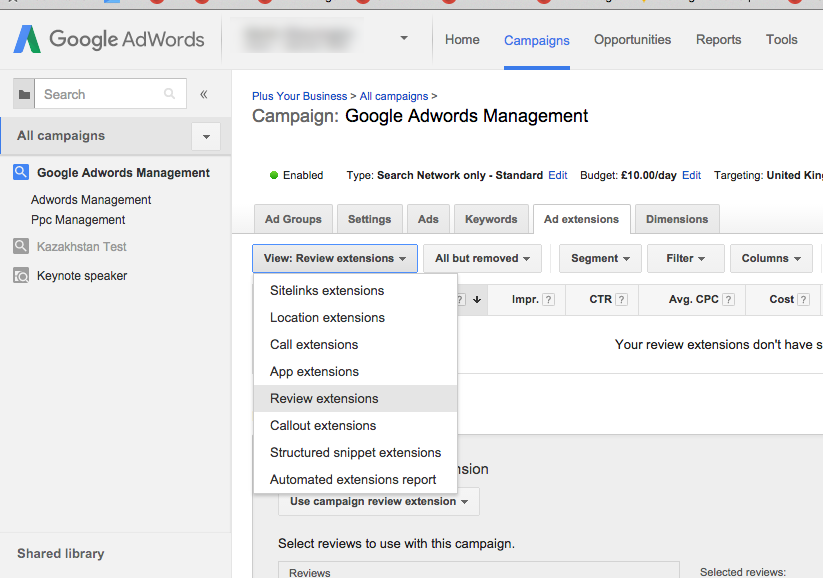 21. How to link your YouTube channel to your Adwords Account at the account level

On the side bar you, click 'Linkedin Accounts', and then click on 'Youtube'.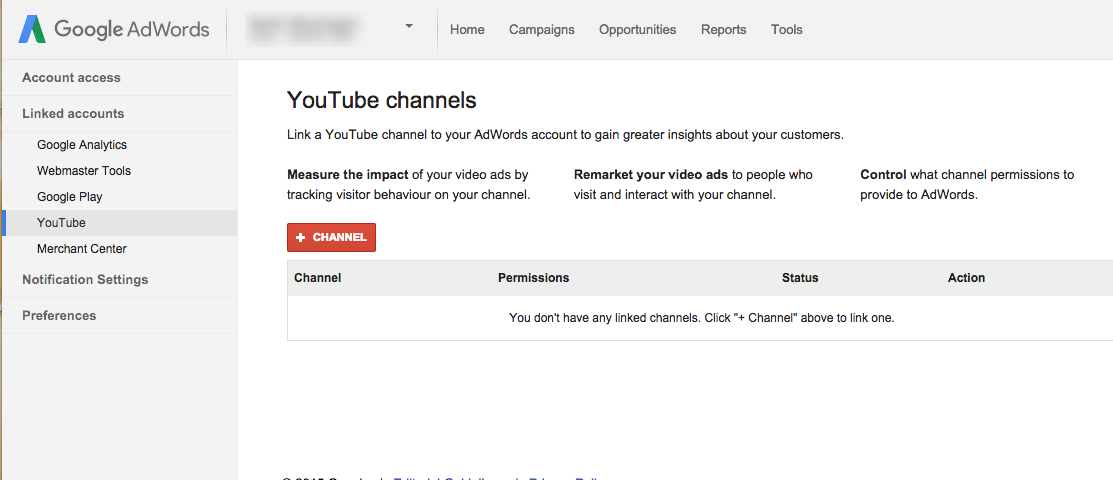 From here you simply click on 'Channel' (the red button) and add in the link.