This post is a 'teaser' for a full report on the visitor levels for PYB related content, as we want to show you want can be achieved using content marketing and Google+
As you will see from the information below, this single blog post has had over 250,000 visitors in less than 15 months.
With an average time on the page of over 5 minutes, we can safely say that myself and PYB have already helped hundreds of thousands of people learn about Google+. Cool, huh?
So, this is how we did it...
Using Google+ for Social SEO - full article here.
Well targeted outcome as a desired Search position i.e. 'What is Google Plus?', with a back up of 'What is Google+?'
Secondary benefit of ranking for 'What is Google?'
Giving away content that people would have been willing to pay for!
Refreshing content when it gets outdated
Building community excitement around new releases within that blog post e.g. new videos
Consistent branding on images and expectations
Relationship building with existing authorities in that area e.g. Guy Kawasaki, and Vic Gundotra (who both shared it)
And generally providing one of the best solutions for newbies curious in learning Google+
Note: The post featured was released about 3 months prior to the launch of this PYB website on my personal blog, and now contains embedded PYB videos. I've applied the same approach time and time again for this site as well, and have a full case study in Level 4 of the Academy for the post on 'Google Plus Marketing'. Also, included within the 'full chart' is social activity, ongoing too e.g. re-sharing the content, but the main thrust is from Search.
What about you?
It is not often that I say "Look what we did!" but I thought a little transparency on our stats may be appreciated.
So, can you do the same for your niche? Well, of course it will depend on the number of people searching, but the principles will be the same.
Be helpful. Create rockin' content. And build a community of people around you who appreciate what you do.
It may only really engaging around 100 of the 'right' people (with networks) to create this type of result, and then you have 249,900 additional visitors.
(And please note, there is always more to it 'happening in the background' of course, but the headlines give you some idea of what we do here at Plus Your Business.)
Here is a screen shot of month one:

This is mainly 'Social' activity i.e. not secure in Search as yet: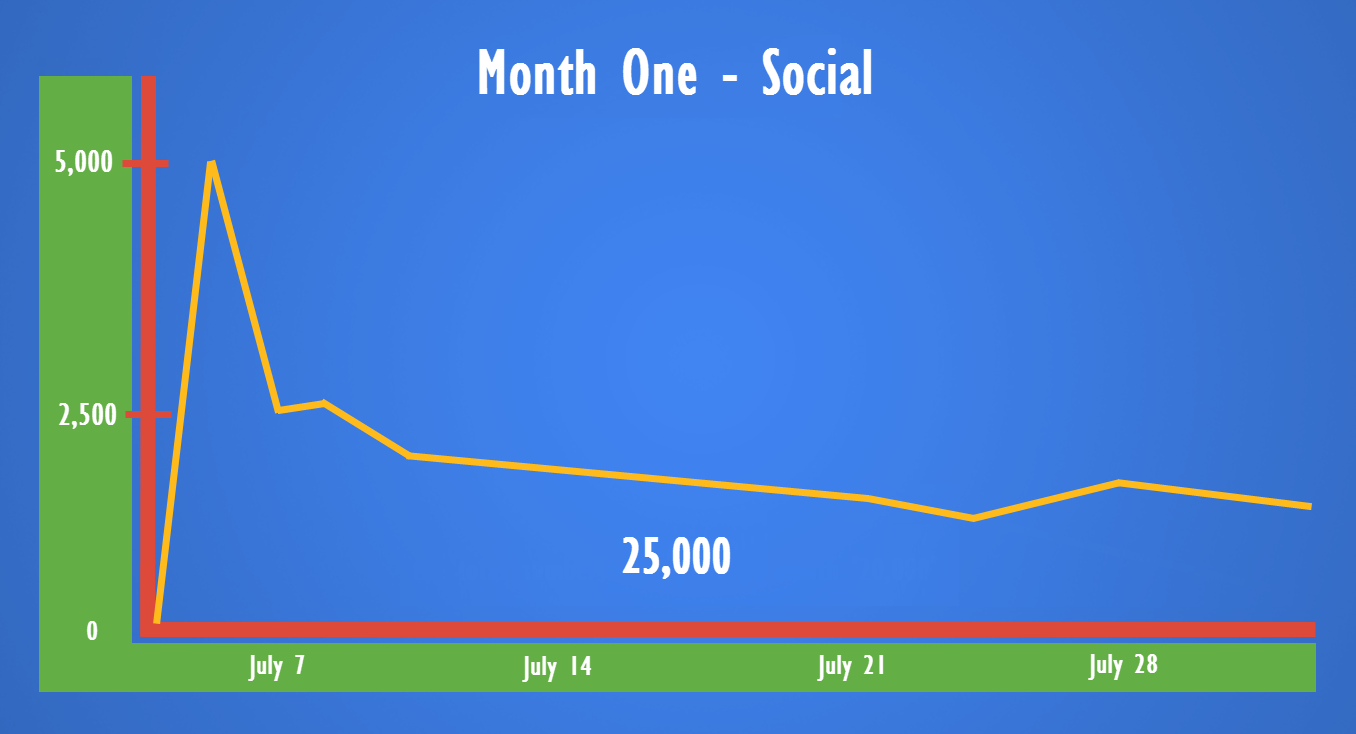 Then you see the overview of the duration of the post:

And here is a pretty 'sketch' version for you too: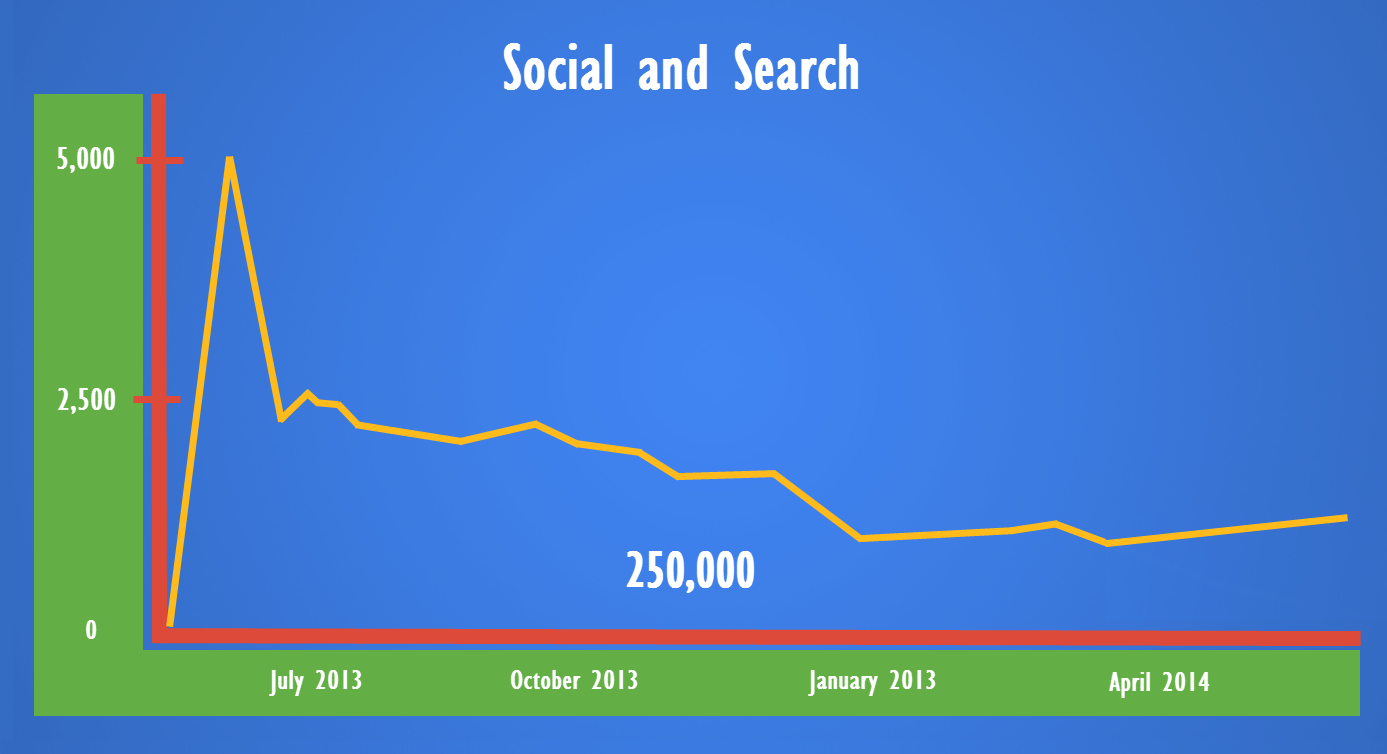 What does this all mean? Well as the full case study will reveal for about seven Plus Your Business and MartinShervington.com posts, you will see how building community on Social i.e. Google+, will enable you to achieve long term Search results.
Interested in knowing more?
Click that big button below and we'll get right back to ya!