Over 30 Tips to help navigate Google+
Here are an excellent collection of tips in .gif format to make it easy for you to quickly see what you need to do.
As YouTube is increasingly becoming connected with Google+ you will want to stay on top of managing your connections and the flow of information your receive in your email.
There should be something here for everyone!
Circles
Adding people to circles from ripples
Do you want to connect with likeminded, content loving people in the Plus? Well, with Google Ripples you can do exactly that. As soon as a post has had one share you will find them following the process below. And this is a great way to find influencers too as you can do so from yours and from other people's posts too.
How to change the flow of content from circles in your stream
Want to adjust the flow of content in your stream from circles? It is easy when you know how!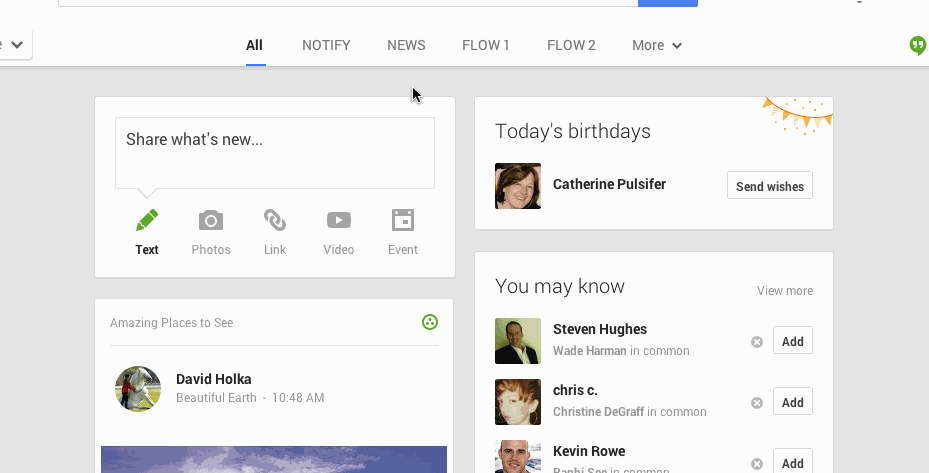 Communities
Create a private community with categories for future posts
Do you ever see content and think "Hey! I'd love to save that for later..."? Well, one great tip is to create a private community just for you, with the categories you want, and then simply share the post into that category when you see something you want to return to later on.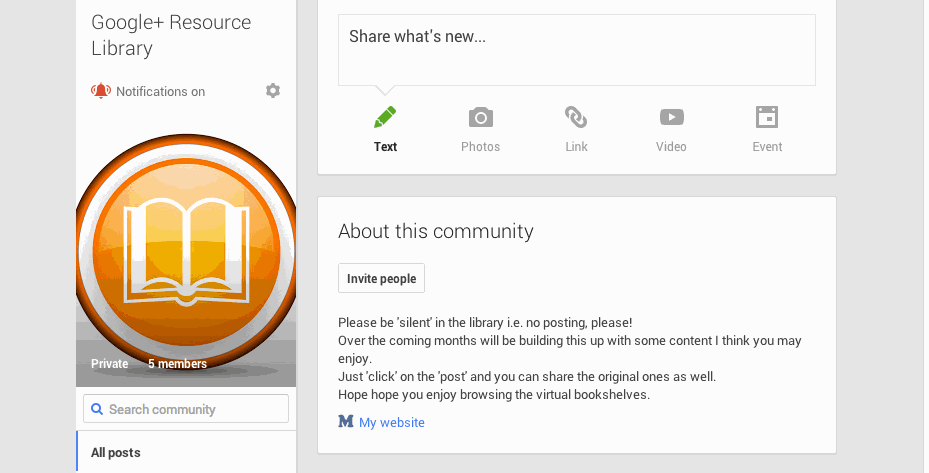 How to turn notifications on or off
Here is a quick tip on how to turn notifications on or off - this is the same approach for circles as well as communities.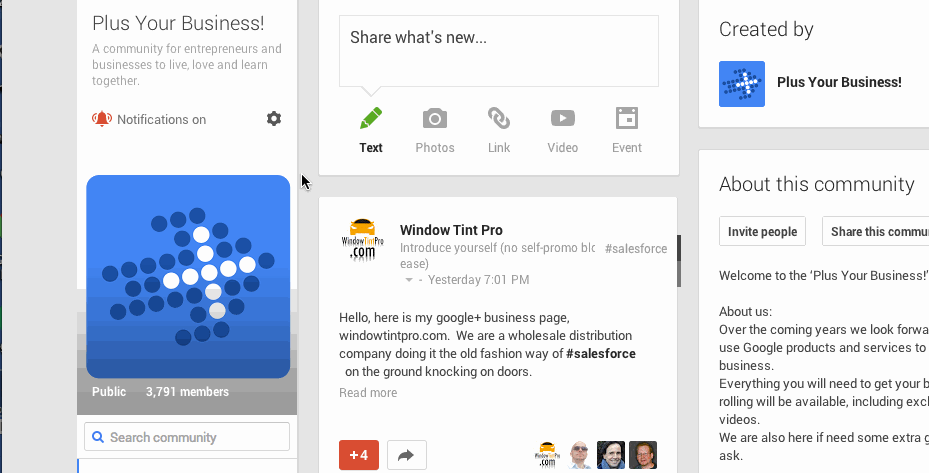 How to change the flow of content from communities in your stream
Do you want to see more content from some communities and less from others in your Stream? Well, simply adjust the settings one community at a time (well, for the ones to which you belong, of course!) And you can also stop showing the content in your stream all together.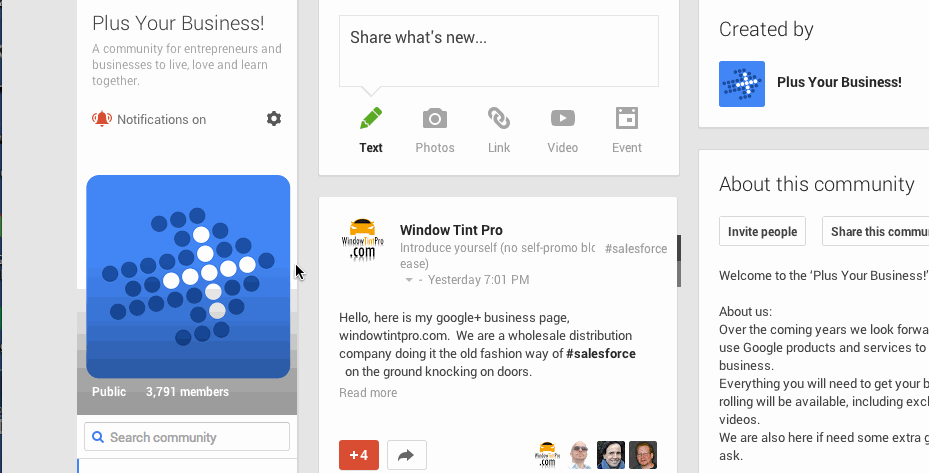 How to resume from a position 'down stream' and receive more content too
The further you go 'down stream' the more hand this little feature will be! Just click and you will see the resume tab 'near' the last place you were reading.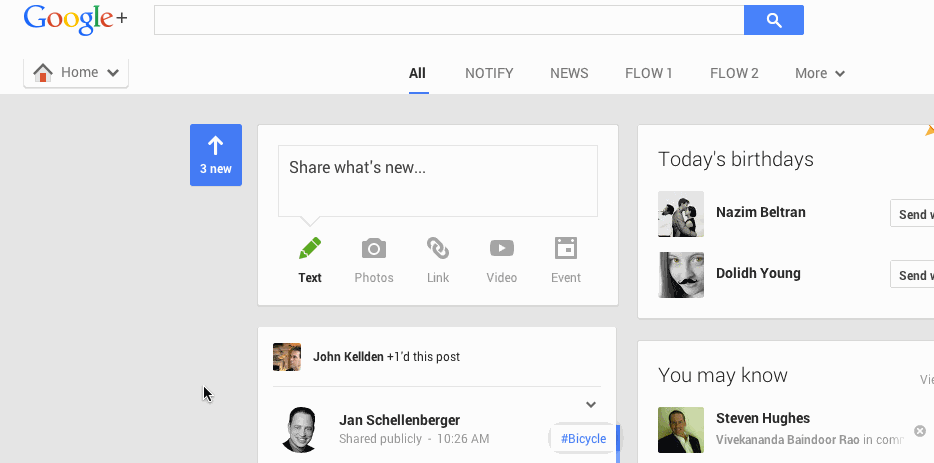 Profile
Showing or hiding posts to communities on your Profile or Page
If you don't want people to see your posts into communities then simply hide them as follows. Visit: https://www.google.com/settings/plus and uncheck the box, as you can see below.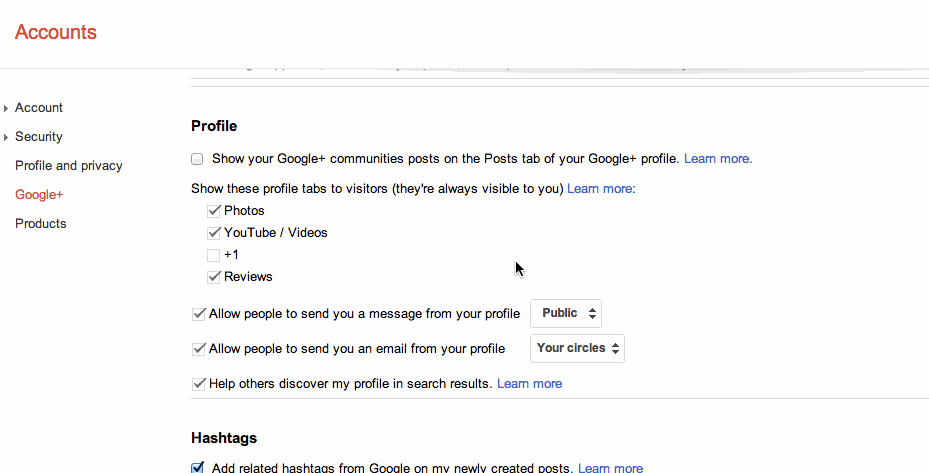 Changing your profile circle settings
Here is a brilliant tip if you want to manage 'who can see what' on your profile. When people arrive on Google+, they will often add in circle that could lead to a showing larger number of people they are following than are following them. As such, from a psychological perspective it may be a good idea to hide 'how many people have you in circles' just for a little while. You can do this by 'unchecking' the box below.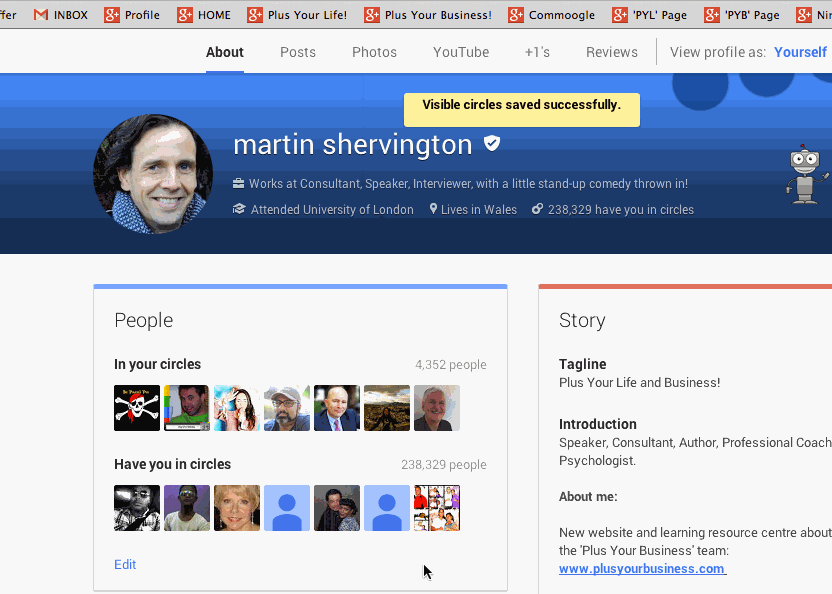 Viewing the profile as if from other's perspectives
On Google+ it is easy to 'flip' between views and check out who can see what content on your profile. If you look at public first, then change to yourself or a person's name, you will see what content they too can see. It is a great way to understand the flexibility of sharing different content to different people on Google+.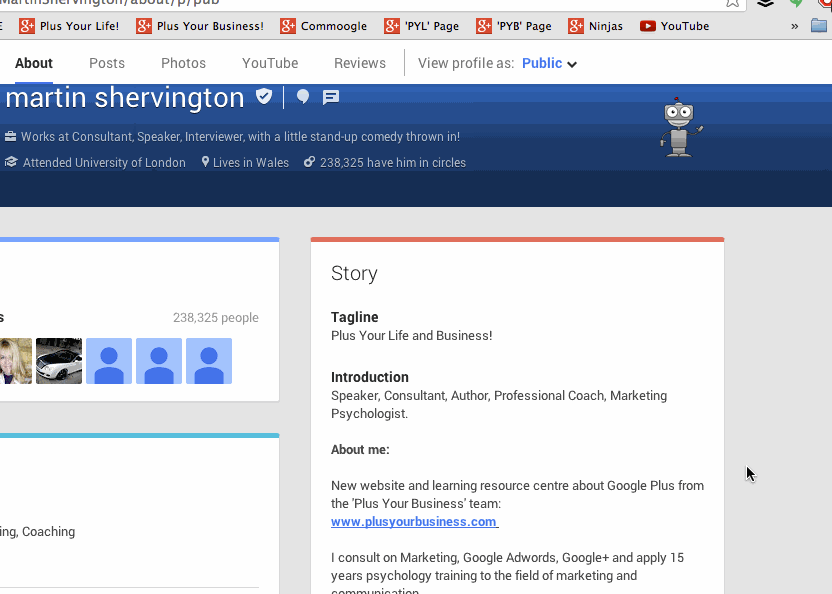 Managing your G+ experience
Customise your hangout settings (part 1)
You will want to tailor your Google hangout experience by changing which circles can a) send you a request, and b) hangout with you. Follow the process below, and then press 'save' when you are ready.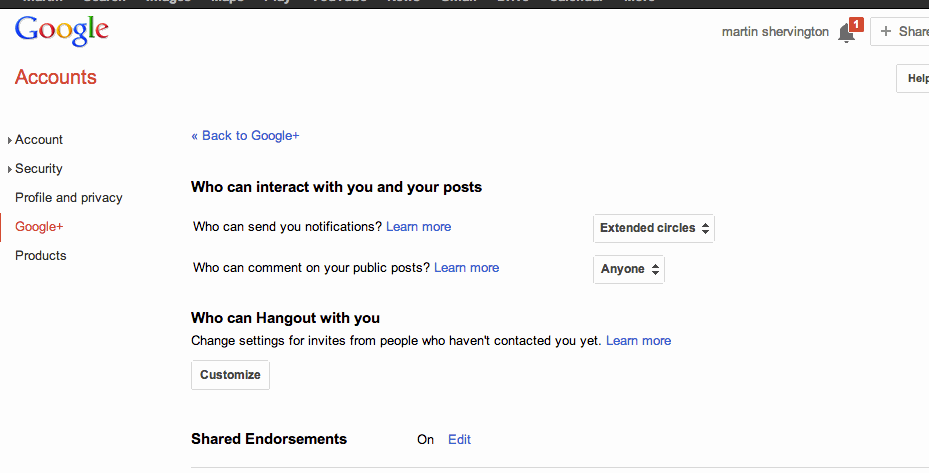 Customise your hangout settings (part 2)
If you really want control over hangouts, then you will want to make sure you set 'everyone else' to be able to 'send invite' and not 'hangout'.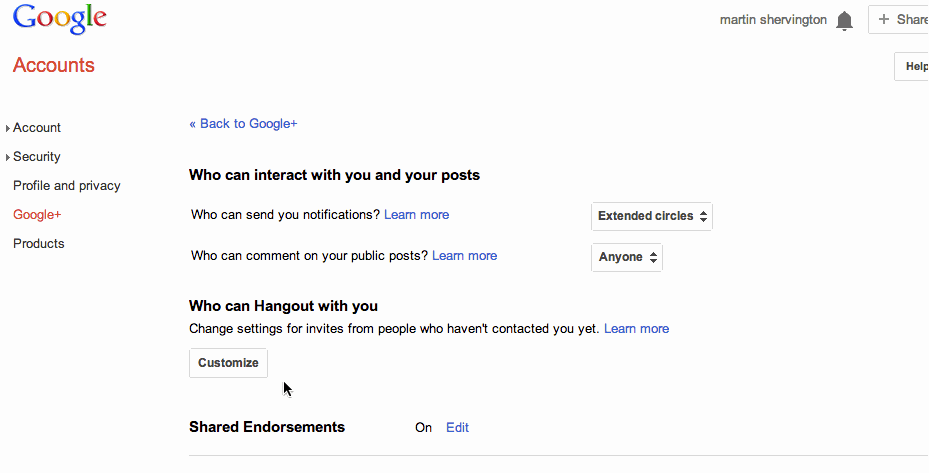 Mute posts you no longer want to hear from
Do you ever want to walk away from a conversation and just leave people to it? Well now you can do this online by 'muting' a post straight from your notifications.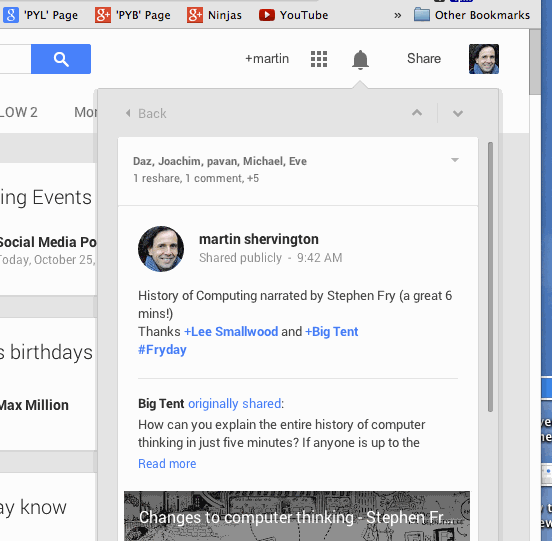 Where to mute or block a profile
If you decide you not longer want a person/Page to be able to notify you then you can 'mute, and if you don't want them to be able to see your Profile and interact with you on those posts, you can 'block' following the process below...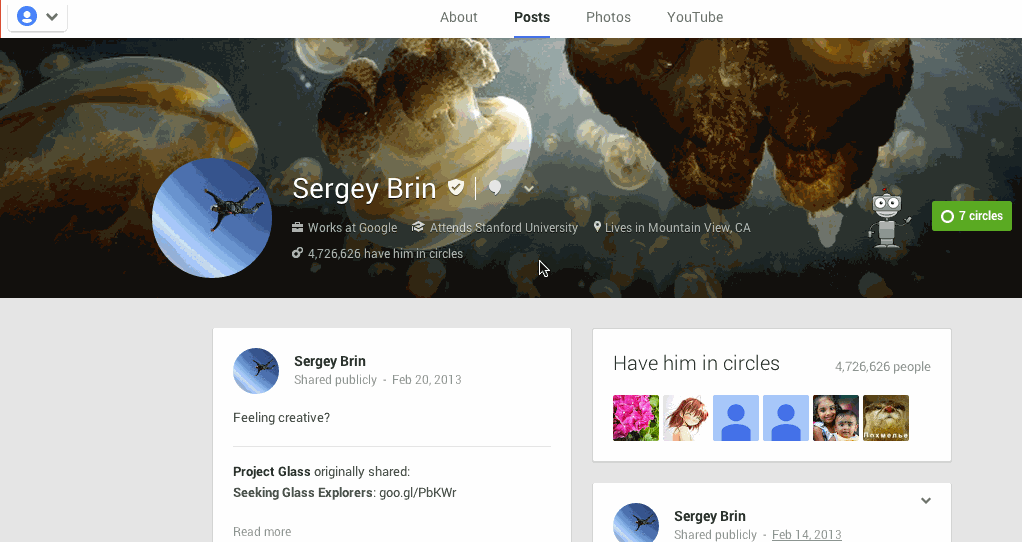 How to submit feedback on Google+
Sometimes you will want to send your thoughts to Google, and you can do so following the process below!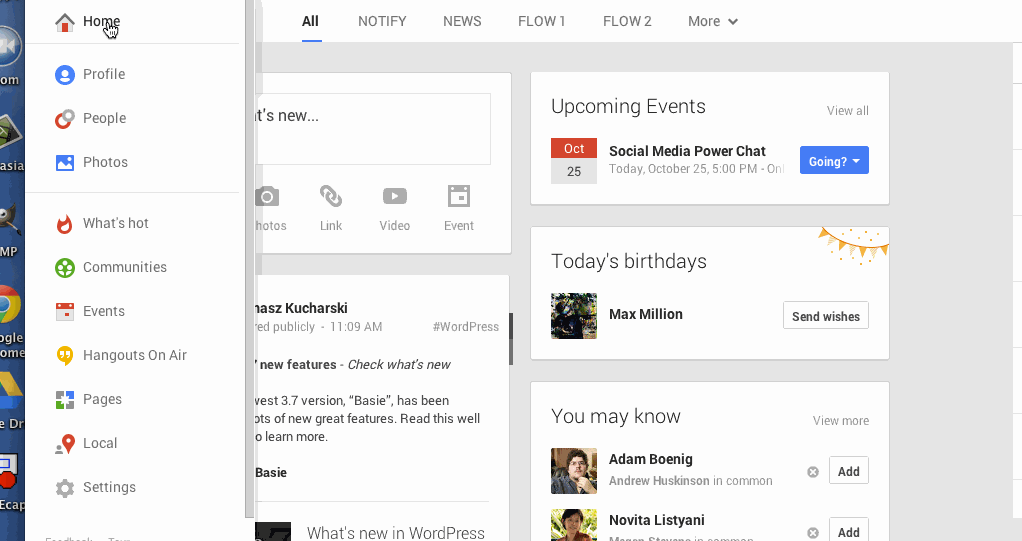 Photos
Changing your photo settings
Let's say you upload some photos and then want to show them to some more people. It may be to a circle or two, or 'public' - whichever way, you can follow the process below and do just that. Very flexible and in your control.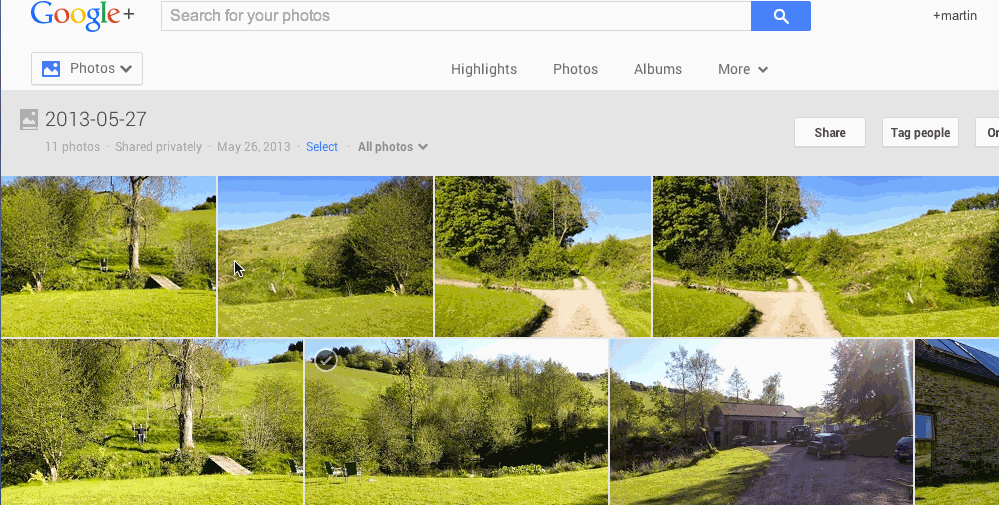 Posts
Change settings on who can interact with you
Your settings on Google+ are very much within your control. As such you can choose 'who' and 'where' people can interact.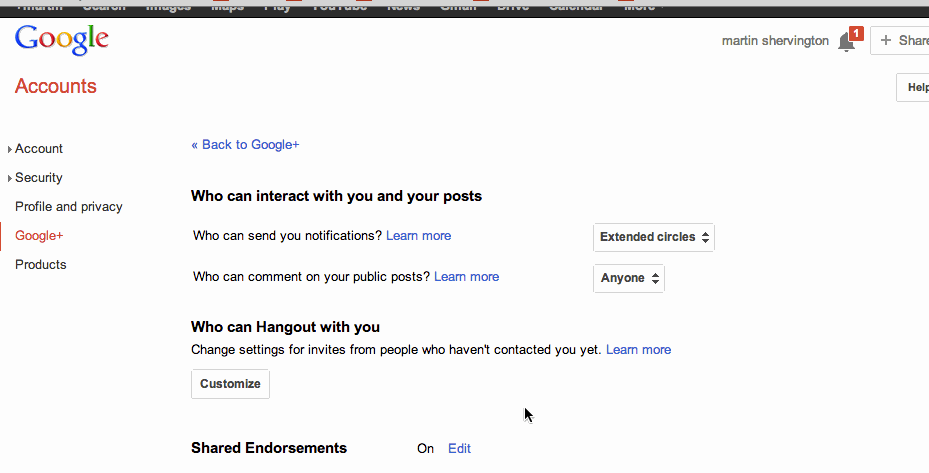 Choosing to notify a circle by email
Use this very cautiously (and I recommend building opt in lists to do so) but you can check the box and send an email to a circle on Google+. If people LOVE your content then this can really help people receive the message, but if they didn't ask for it then they make think it is spam...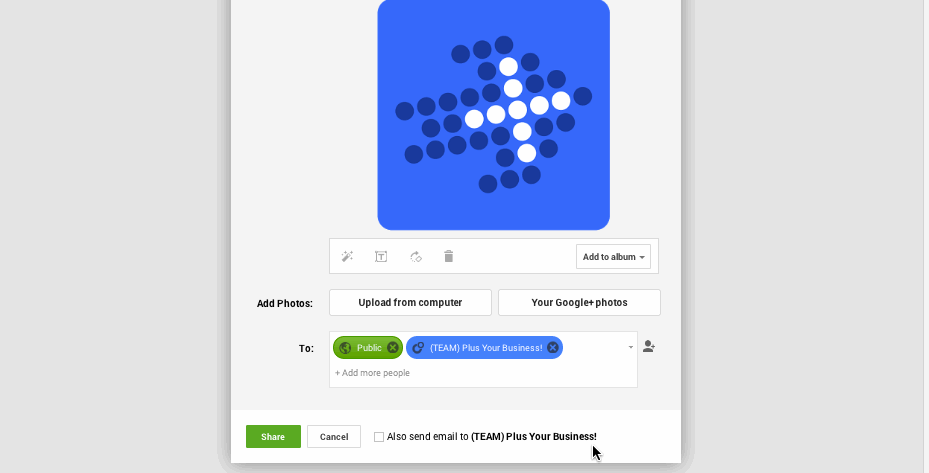 Flipping the card
Make sure you 'flip the card' of Google+ posts to see great related content. And you can click on the hashtags to be taken to a dedicated stream for those posts too.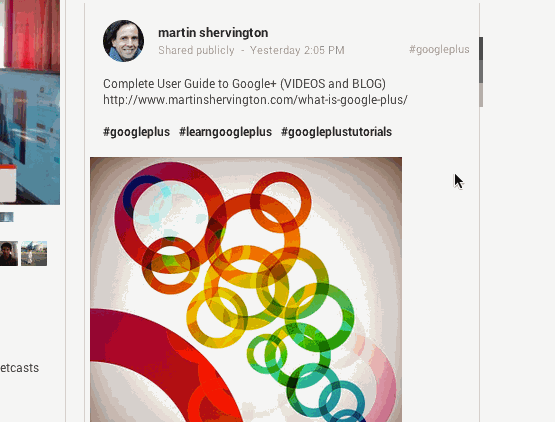 How to create a new circle from activity on a post
When people are interacting on yours or other people's content, you may like to add them to a new circle. You can do this straight from a post, even creating a whole new circle.
Note: this circle will 'sit' at the bottom of your circles list and on the 'People' section of Google+ too, but in the latter you can drag it about to reorganise.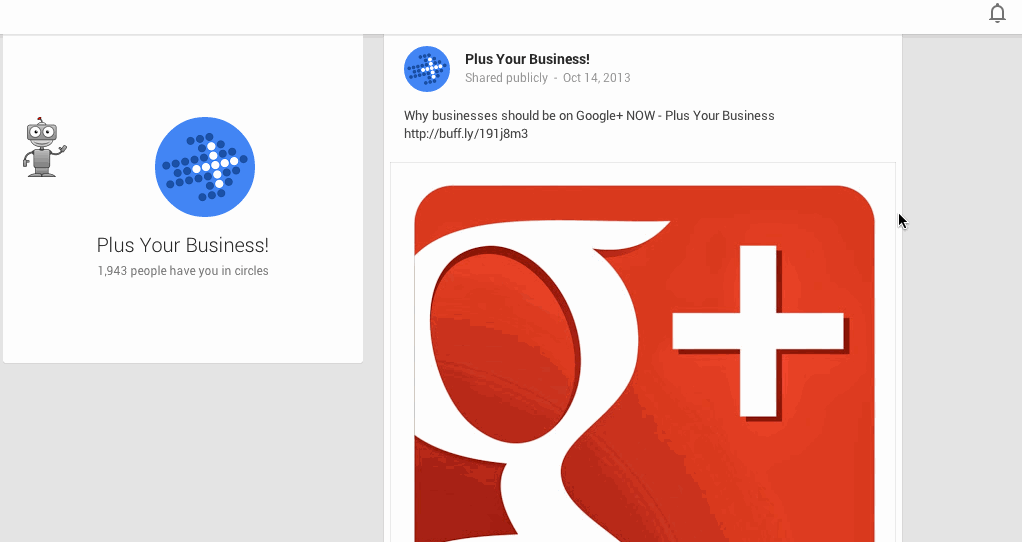 How to disable comments and reshares before you post
If you know you don't want people to either a) comment, or b) share, or both then you can click and prevent those actions even before you've shared. Simple.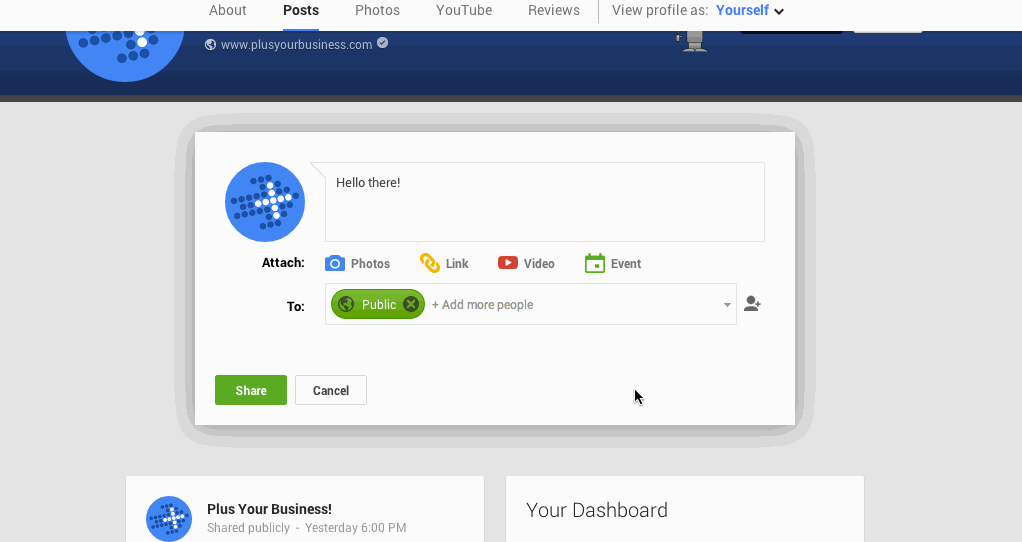 How to embed a Google Plus post into a website
If you want to embed a public Google+ post into a website, all you need to do is click the upper right corner and select 'embed post' as you can see below; then grab the complete text. Then you head to the website, in this case Wordpress, and add the same complete text into the 'text' editor of a post or a page.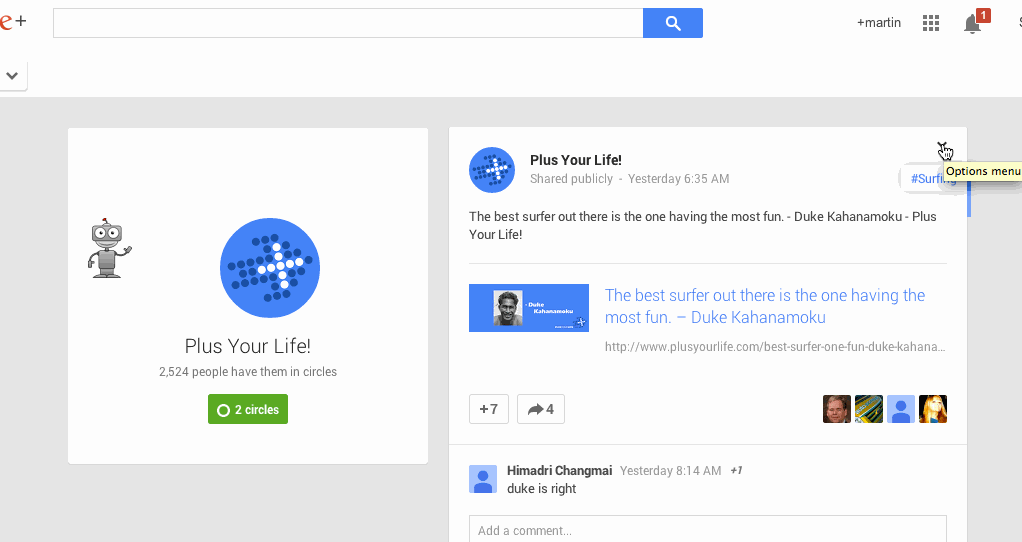 How to reply to a foreign name
Here is a great tip for you. If you copy a foreign name (you know what I mean, foreign if you are not used to the characters!) and then add the + front of it once you've pasted, you will see the G+ details appear. This is great when then 'reply' button is nowhere where you want to paste e.g on another comment thread you want to ping the person into.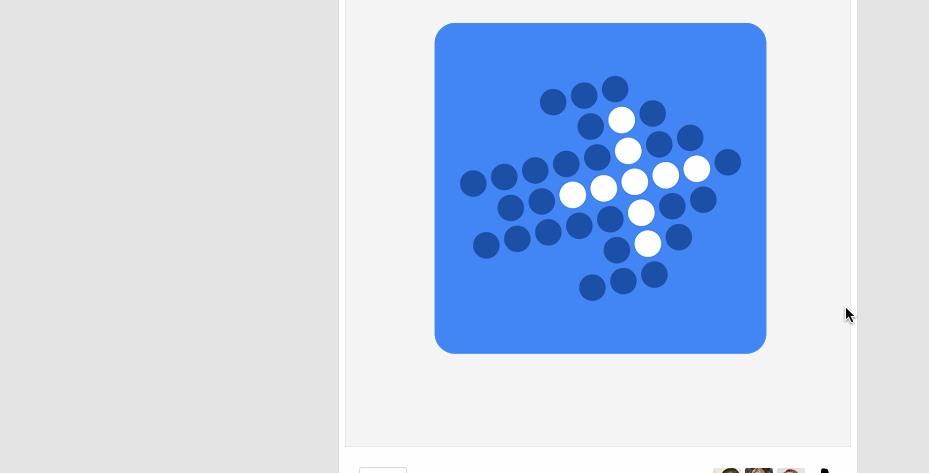 Share public for maximum reach
This is a really simple tip and a reminder to share to 'public' if you want maximum reach for your content.
If you don't, and people try to share, they will get a message saying the original post was 'shared to a limited audience'.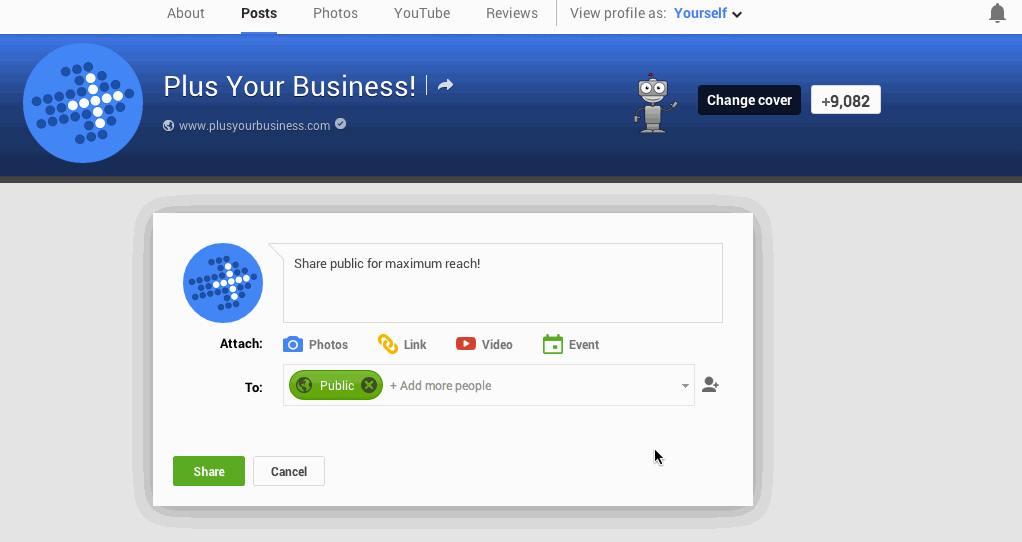 Search
Use an incognito window to check on search results
Do you like to check for your 'Search' results? Well, just a quick tip on using an incognito window, especially as Search is increasingly personalised.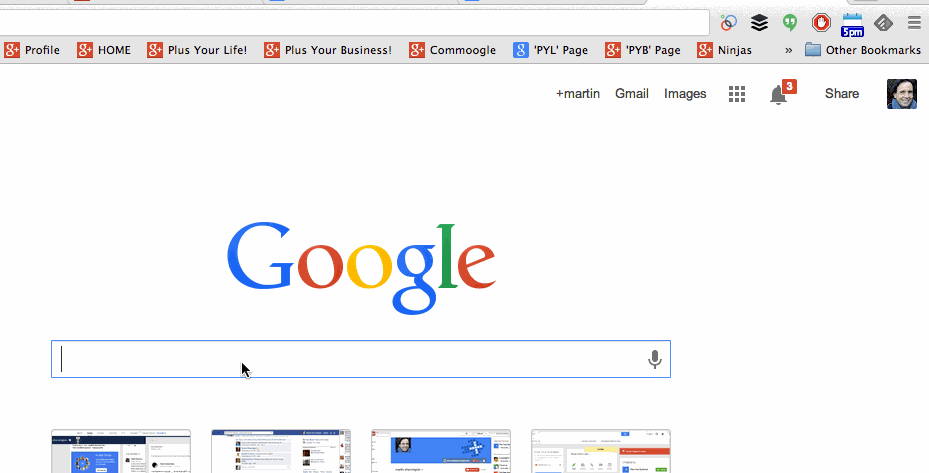 How to filter searches on Google Plus
If you want to find the most appropriate content for you on Google+ then search in the top bar, using a hashtag or not, and then you can choose the most recent, or the best of, and then filter by e.g. people and pages, communities, and even go across to choose from e.g. you and your circles. Enjoy exploring!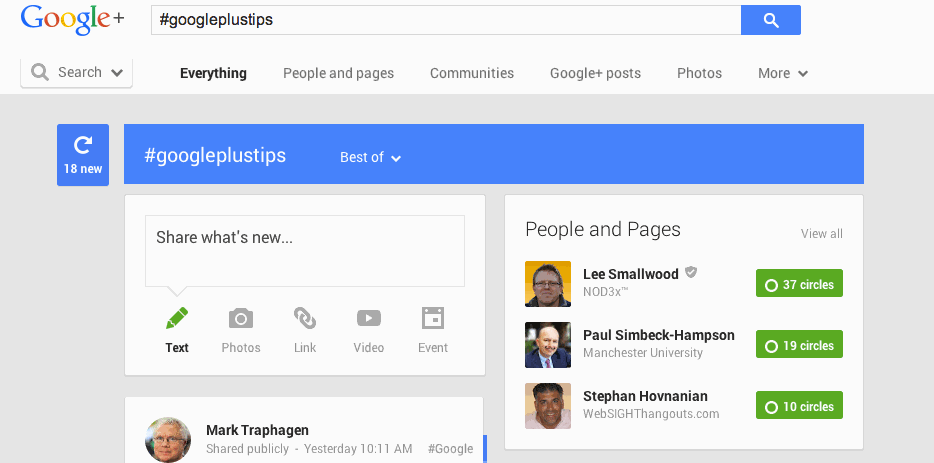 Shortcuts!
If you are looking for a quick resource of extra tips then you won't get much better than these shortcuts. To access them on a desktop then just click the '?' (i.e. shift and the / key on most keyboards). Should be useful to navigate around more easily.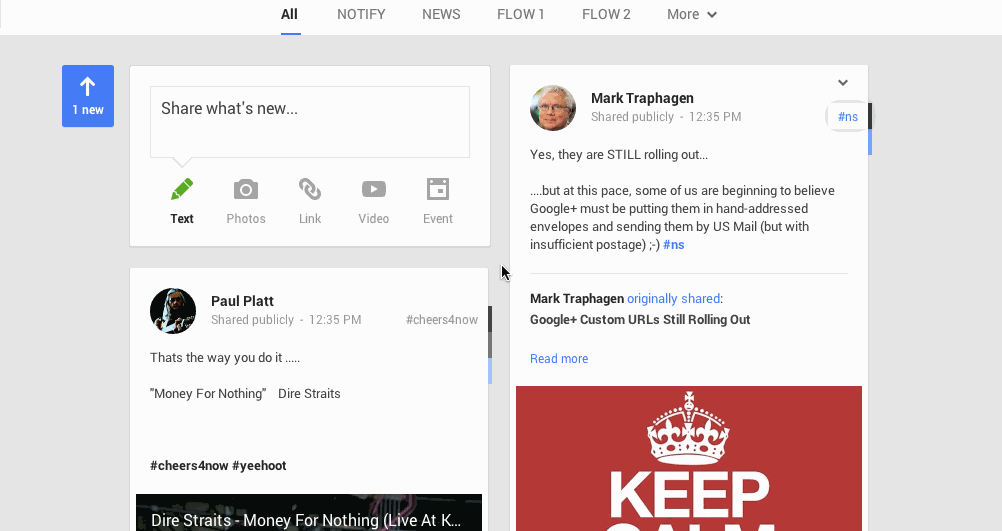 Youtube
How to find channel settings and monetization on Youtube
Here is a great tip that won't seem so obvious at all...
If you want to add thumbnails of your choice to your uploaded YouTube videos, you will need to monetize at least one video in order to unlock this capability. Well worth doing. (I believe you can even un-monetize it later on).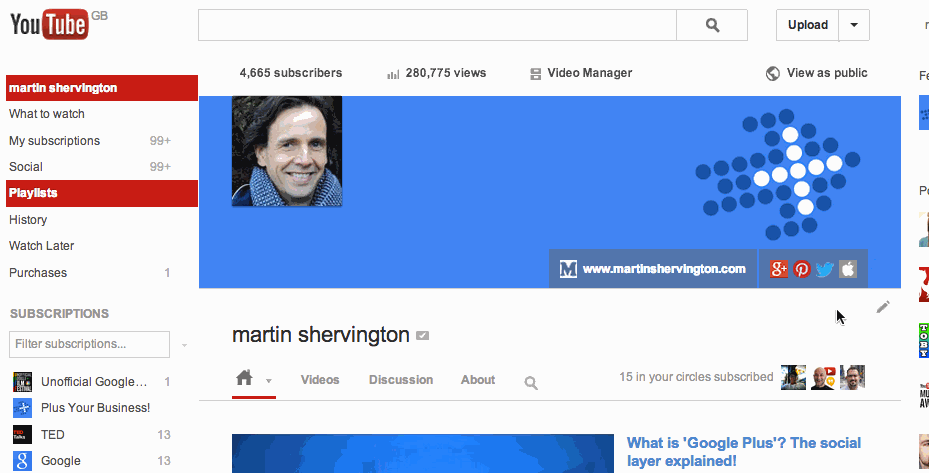 How to subscribe and receive emails of new content
If you are looking at ways to have your finger on the pulse then you will want to subscribe to your favourite YouTube channels AND receive an email when they upload new content. It is very easy to do, but may not be that obvious until you know.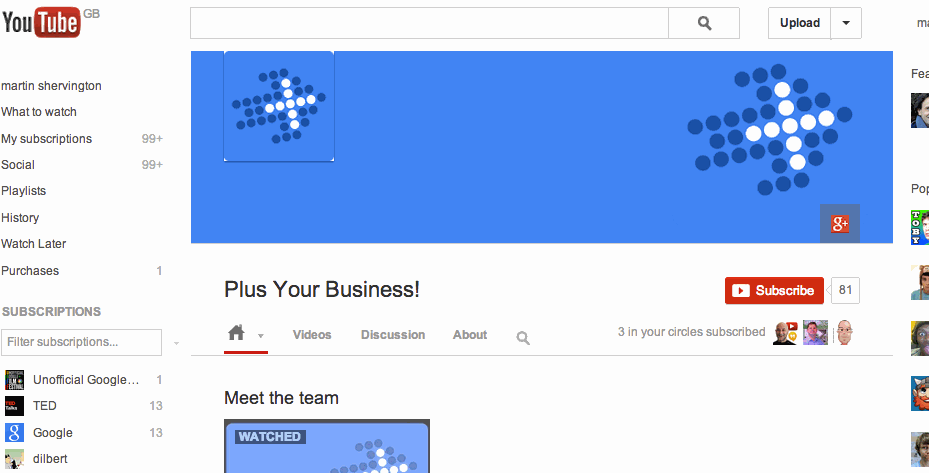 Top fans on YouTube –circles
Once you have a few people subscribe to your channel you can bring your Google+ and YouTube experience together even more through adding your top fans to a circle using the process below...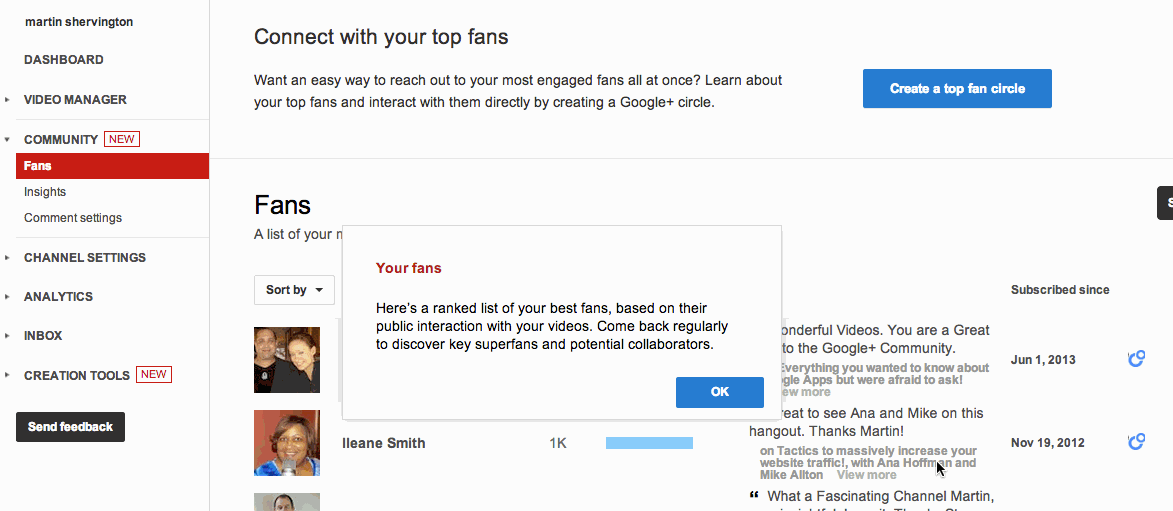 Circlecount
Use circlecount to say thank you when people add you to circles
People love to be added to relevant circles, but so often we miss it when it happens on Google+. Luckily we can use tools like circlecount.com to find out who has added us and shared them publicly. We can then go straight to the circle's thread and say 'thanks!'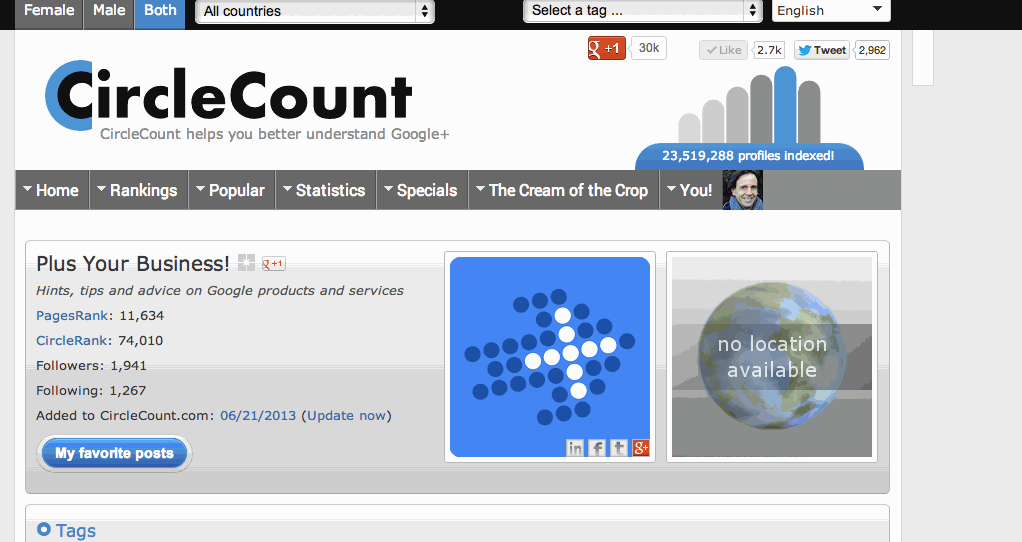 Extra tips
How to open a new link by dragging and dropping
This is not just Google+ but it really helps there too. Just drag and drop a link into e.g. a new tab to open it up. This can really speed things up as you move about the place.