Google Maps Business View launched!
Since 2012 Google had been rolling out Google Business Photos (GBP) across selected countries around the world. Basically GBP was Google's ubiquitous StreetView but for inside businesses: A fantastic idea but very labour intensive. This gave birth to the Google Trusted Photographer. These photographers were trained in the techniques of panosphere photography and a proprietary software package that allowed StreetView style tours of the interior of the business. As with all new products there was a bit of tweaking to get it right and today it has come of age and has been rebranded Google Maps Business View – catchy I know! But at least there is no denying what it is – a Maps product that lets you view a business.
So how does it work?
Business Views is attached to the Business' Google+ Local Business Page. It is accessed through numerous Google digital real estate:
The Knowledge

Graph Maps Search

Pegman Search

Google+ Local Business Page
Throughout the Google digital real estate Business View is presented as "See Inside".
In the Knowledge Graph (this is the Panel that appears on the right hand side of the Search Engine Results Pages (SERPs) a business with Business View will have an extra tile reading "See Inside":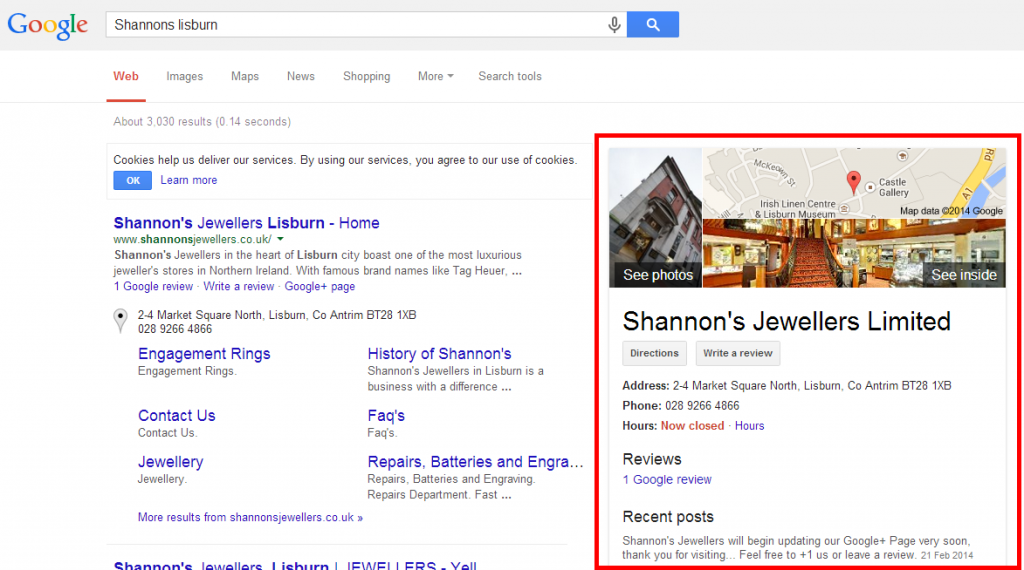 In a map search the Business View will appear as a tile in the top right hand corner of Google Maps and the first active image is "See Inside"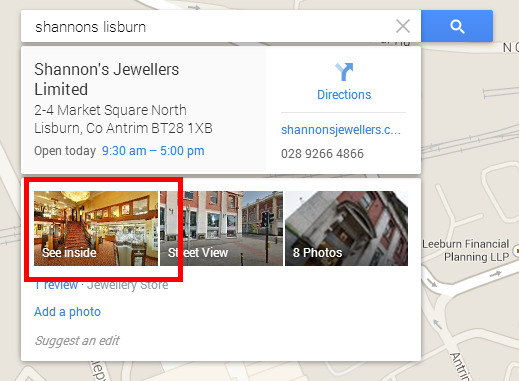 A Pegman Search can bring you right in through the door from StreetView:
[youtube http://www.youtube.com/watch?v=UUjdTJ5D9EU]
And it appears on the about page of a Google+ Local Business Page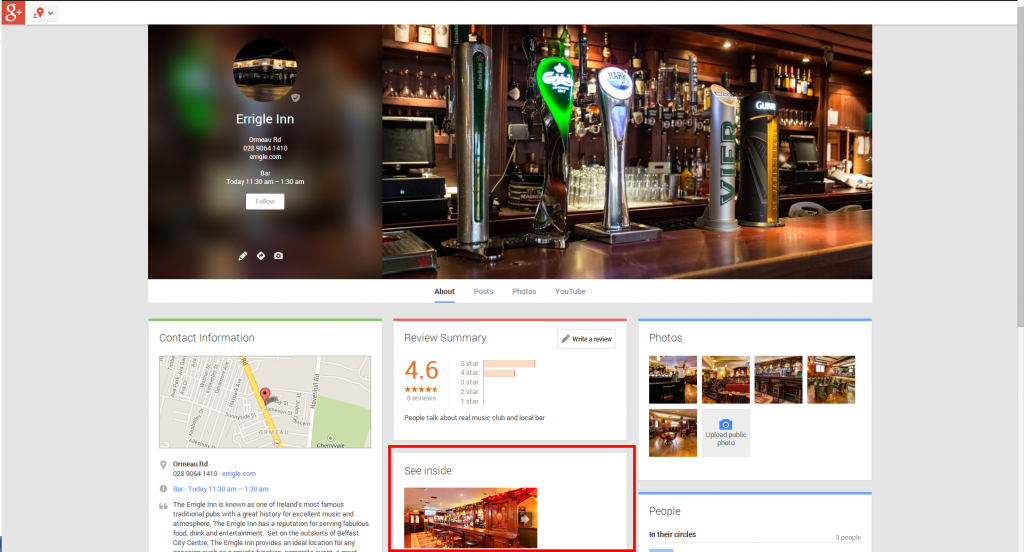 In addition to desktop searches Business Views is compatible to mobile based searched also. Here is an example of the sames searches as above on a Nexus 5 and when you click on "See Inside" it is completely navigable:
[one-half first]
[end-column][one-half]
[end-column]
When properly cited it will appear at the top of SERPs on a mobile device. In short Google Maps Business View populates nearly every search destination and it is undeniable that it enriches the content displayed when the results are shown.
---
Business View also has a number of additional benefits:
The service includes 10 point of interest photographs that go to populate the photos section of the G+ Local Business Page. These photographs also populate the carousel when the business is being searched for on the new Maps.
The photography is the property of the business – the photographer relinquishes all copyrights to the business. This is a very important distinction over Google Views which is consumer/hobbyist variant of StreetView. (this will be discussed later)
Business Views is hosted within the businesses account not the photographers.
Business views is stripped all personal data that may be a copyright infringement or a breach of privacy rights. Google spots checks the photographers work to ensure high standards are maintained and if the standards are not met, Google can request for the photographer to return and reshoot the work.
Within the Business Views programme once the photography is complete there are no mandatory re-shoots, on-going costs or maintenance fees.
The photography is free for the business to use in any way the business chooses (as long as the business adheres to Google's terms of its Maps API)
Business View can be embedded into the businesses Facebook page or into their website, or any domain that support html iframes.
Business views can be very creative
Take this tour of an office space in Manchester, England. The 'Duck Tour'!

The following tour won creative tour of the year in Europe, Middle East and Asia: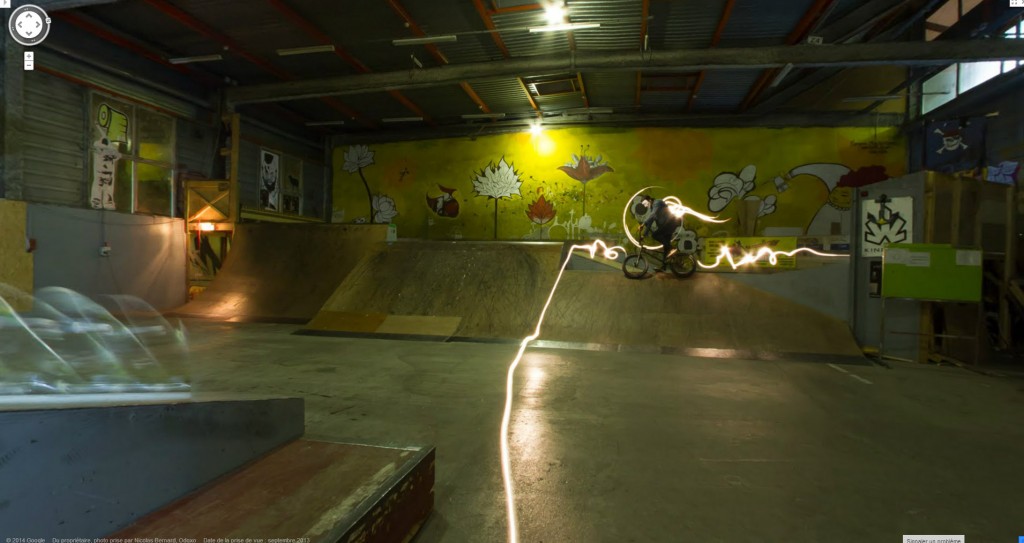 And the following Business Views was used as a substantial piece of webart: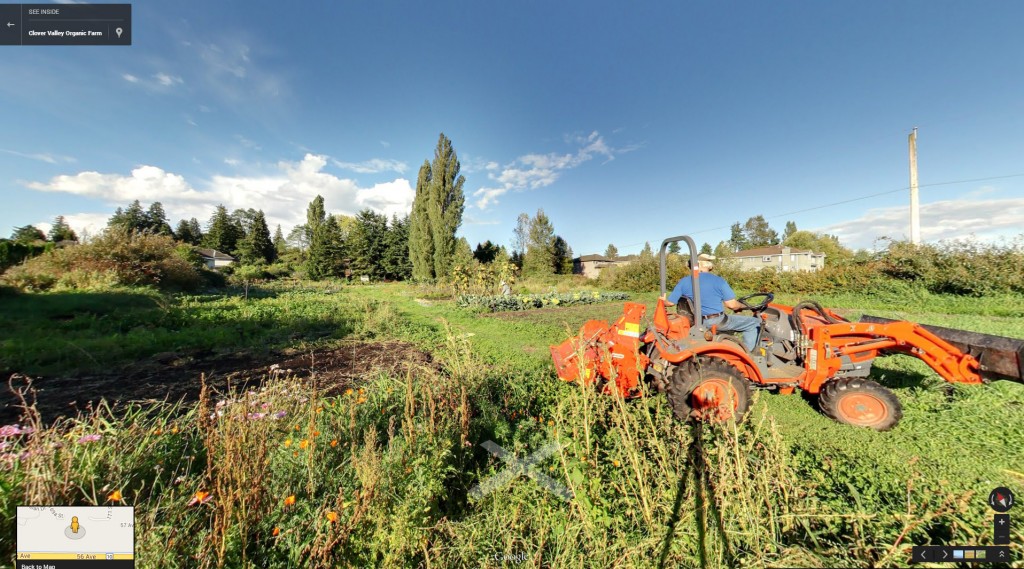 But their main purpose is to show off the inside of the business.
Here are some examples of how Business Views have been used in the past:
Businesses have chosen Business Views for several reasons:
To show off a luxury setting
Demonstrate the facilities available
Substitute for a site visit
Part of an engagement strategy
Here are a few iconic Business Views that have been completed recently: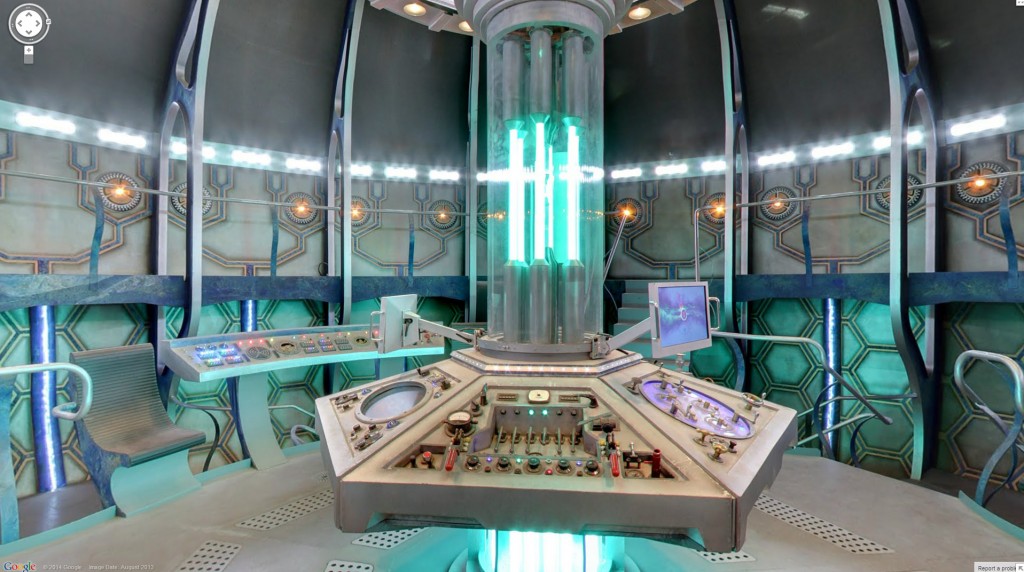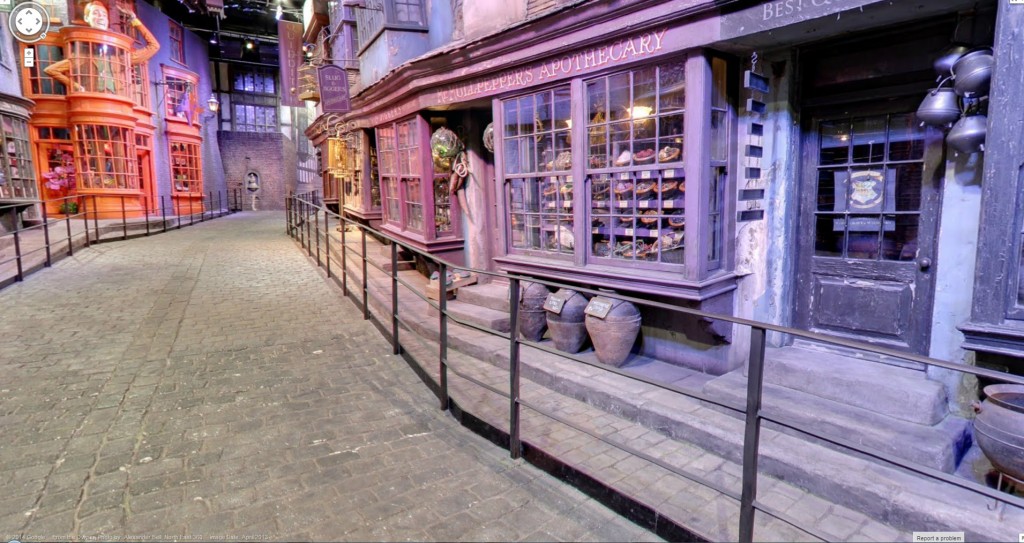 From an SEO point of view it is good news also. It is early days yet but anecdotal evidence suggests longer page visits & lower bounce rate.
Leekes invites customers inside its new store with Google Maps Business View
Challenge
Leekes, a midsized home furnishings retailer in the UK, was in expansion mode.To help promote the opening of a new Leekes store in Coventry, its digital marketing team wanted to engage customers with an interactive virtual experience of the store's interior. However, the new store had over 45 departments across two floors and 185,000 sq ft, so Leekes needed a well-organized and easy-to-navigate solution.
Solution
After considering several options, Leekes ultimately chose Google Maps Business View to execute its vision. Business View, which stitches together high-resolution photos into a 360-degree interactive virtual tour, offered the best choice in terms of simplicity, quick turnaround, and prominent visibility across Google.
Leekes hired a local Google Trusted Photographer to shoot and upload the virtual tour to Google. The photo shoot took just a few hours, and the Business View was published on Google less than a week afterward. The virtual tour now appears across Google – in Search, Maps and the Leekes Google+ Local page. Customers can navigate and explore the entire store, whether they're on their desktops, tablets or smartphones.
We looked at several other proprietary 360-degree tour solutions.... They were either clunky, the technology was old, or they weren't cross-browser compliant. None of them stood out as elegantly and robustly as Google Maps Business View.
Geraint Martin, head of e-commerce, Leekes
Results
Leekes embedded the virtual tour on its website and used the Google Maps API to create a custom graphic overlay leading into the virtual tour. Customers can click on a department to start the Business View experience from anywhere in the store.
Geraint Martin states,
Business View has attracted over 20,000 visits since the launch on our site, and average time on the Business View page is five times higher than for any other page on the website. The purpose of our page is to drive in-store footfall rather than online sales, and our Coventry store footfall is up by 20% year on year. We are expecting to relocate our store in Llantrisant, South Wales to a brand-new unit in the Talbot Green redevelopment. Having had such positive feedback from our customers in Coventry, we will definitely use Google Maps Business View for our new Talbot Green store once that project is complete.
Just Food For Dogs increases customer engagement with Google Maps Business View
Challenge
Just Food For Dogs (JFFD) wanted to attract customers who would appreciate the care and attention it puts into its high-quality dog food. The JFFD team was looking for an innovative way to engage new and existing customers, and Business View, a virtual tour of businesses using Street View technology, was an ideal solution. Rudy Poe, managing partner for Just Food For Dogs, states,
You really only get what we're about once you walk in. We want to convey the genuineness of our brand, and stepping into our store is the best way to do that.

We built this kitchen from scratch for the simple purpose of providing our customers with transparency in every aspect of how we do our business. Google enables us to do that with Business View.
Solution
JFFD chose to use Google Maps Business View as a way to draw potential customers from across the country into its open kitchen in Newport Beach, California. Poe hired a locally based Google Trusted Photographer to collect the imagery necessary to create the 360-degree interactive Business View.
A single photographer conducted a photo shoot within a couple of hours without interrupting business operations.
Business View gave Just Food For Dogs the opportunity to invite customers online to view the interior of its establishment. The panoramic view of JFFD's interior now appears on Google Search, Google Maps and JFFD's local Google+ page.
Results
JFFD experienced a 50% increase in the click-through rate from the search results to its website. Poe states,
We've been growing more since we've had Business View. Any future location that we open is going to have this feature. I thinks it's invaluable and it's going to be necessary.
Moving forward, JFFD also anticipates the importance of Google Maps Business View as a tool to grow its customer base. The company is located in Southern California, but Business View is an effective tool that allows JFFD to reach people throughout the country. Poe states,
Business View is a platform for us to convey to customers who we are.... It's that resource that helps people see before they buy.
Business View helps diners decide where to eat during NYC Restaurant Week™
Challenge
In the summer of 2013, 294 restaurants participated in NYC & Company's 21st annual NYC Restaurant Week™. To help these restaurants attract more customers, NYC & Company wanted to incorporate new informational features on its restaurant listing pages.
Solution
To drive a higher level of engagement with participating restaurants, NYC & Company embedded Google Maps Street View and Business View on its website at NYCgo.com. In particular, Business View, which offers fully interactive virtual tours of business interiors, gives diners a valuable new way to explore participating restaurants.
Results
55% of all participating restaurants had Business View and results showed that diners were more likely to reserve a table at those restaurants. In New York City's competitive food scene, this compelling visual imagery offered these restaurants a valuable edge.
• On average, restaurant listings that included Business View had a 30% higher click through to reservations
• Visitors who viewed Business View for a given business clicked through to make a reservation 50% of the time (20% more than visitors who didn't view Business View)
• 84% of 1,300 surveyed customers said Business View played a factor in their restaurant choice
For NYC Restaurant Week, we have seen that the more engaged consumers are, the more likely they are to book multiple reservations. Being able to feature Google Maps Business View, along with menu
previews, as part of our booking experience has had a direct impact on our visitors' decision to make a reservation.
Edward A. Hogikyan, Senior Vice President, Marketing, NYC & Company.
There are a number of studies taking place at the moment – one of which my company is running at the moment. We have been awarded the contract to shoot a whole town (within the limits of the old town). Before the project begins we will have recorded information about site traffic for the businesses websites, the visibility in SERPs, Google +1 and other social activity. We will then be able to compare these at staged periods after the completion of the work.
Google Maps Business View versus Google Views
Google have another product called Google Views (unfortunately similar name). This is a similar product but it is designed for the enthusiast, hobbyist and amateur panosphere photographer. It works from the camera in an android phone. These are reasonable when used in wide open space such as outdoors but the software starts to really strain when in more enclosed spaces and indoors.
It is possible to produce Google Views with professional equipment and even create StreetView style tours. However, these variants remain the property of the photographer, they can be easily deleted and do not turn up in any of the Google digital real estate apart from the carousel in the new Maps and it may not even turn up there. The cost for producing the Google Views virtual tours (at professional quality) is similar to Google Maps Business View without all the additional benefits of being visible in other Search destinations.
Another consideration for Google Maps Business Views can be found in Google's Hotel Finder. If a hotel has had a Business View completed and published it will automatically populate Hotel Finder. As some of you will know Google has just launched Google Menus in the USA and it is bound to follow elsewhere. It might be reasonable to assume that Google might extend the Hotel Finder format to include restaurants and Google Views will not appear for the businesses that have Google Views.
One final feature that really makes Business Views extremely accessible for businesses and a powerful marketing tool is a bolt on or skin called Tour Dash (TD). TD is the only product on the market at this time that has Google's blessing to distribute a navigation system that is built upon Google's maps API, it is fully integrated with Google analytics and also can be embedded into the businesses website.
Instead of navigating using the arrows, the user can select from menus where they want to go; Hotspots can be embedded into the tour so that the user can be semi immersed in a partial reality clicking on the items in the images to bring current information to their fingertips: today's menu, the current range in that department, run videos, sound files, competitions, even click and collect. And at the time of publishing the developers were working on an AutoTour feature that would allow the business to bridge the gap between pre-scripted video and self-directed exploration.
Would you like to know more?
Well, contact us here and we will take you on a tour (yes, we did that) of how we can help!