Introduction:
Here is a great idea you can use to bring a community together using Twitter.
Using Tweetdeck you can create a Collection of tweets, very similar to the way you can on Google+
This is how.
Step 1
You'll need to head over to Tweetdeck (an official Twitter app) to download it here: https://tweetdeck.twitter.com/
Step 2:
Then, on the left hand side you'll see 'add column' - click that.

Step 3:
Click on 'Collections':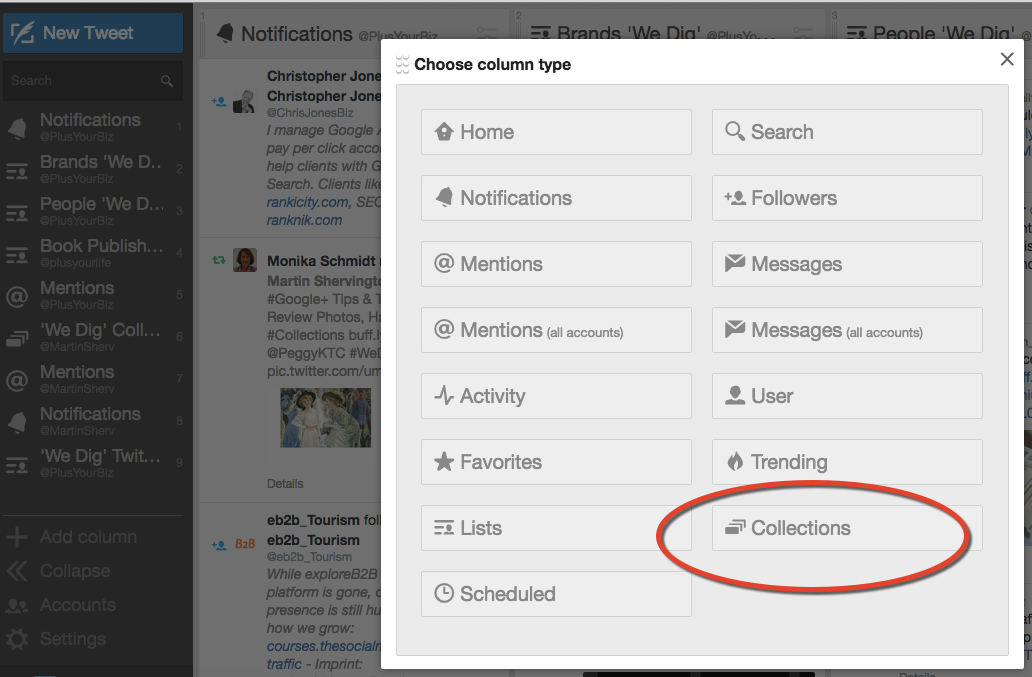 Step 4:
Name your collection and give it a description.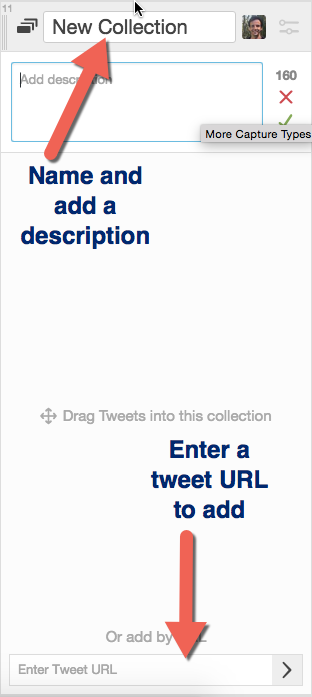 Then look to add a Tweet URL to start populating it, like this: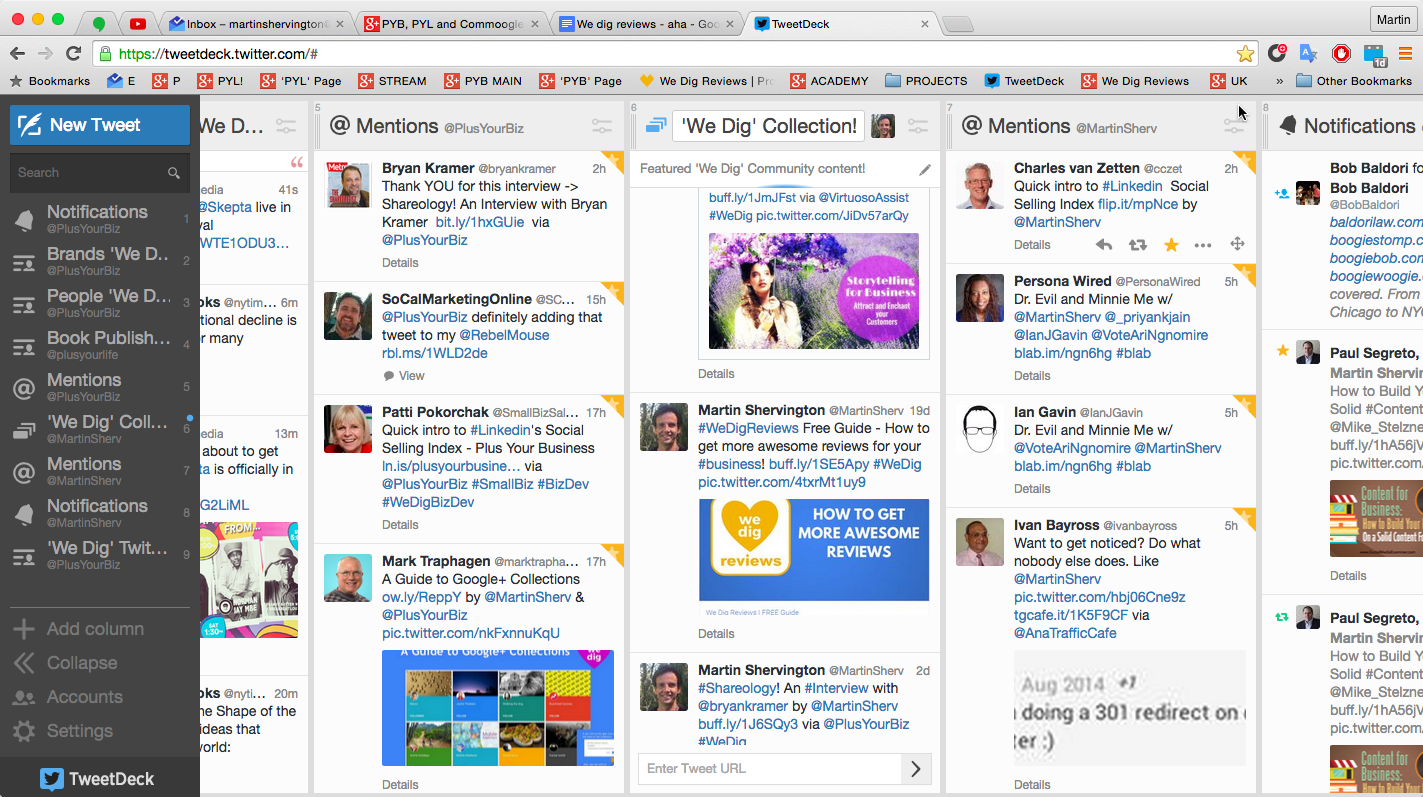 Step 5:
You can also drag and drop a Tweet into a Collection by dragging the 'compass' type icon...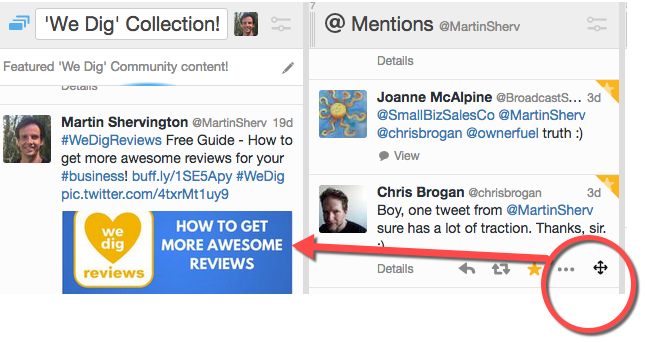 Step 6:
From here you can give people a link to 'view on Twitter' e.g.
https://twitter.com/MartinSherv/timelines/634596598123732992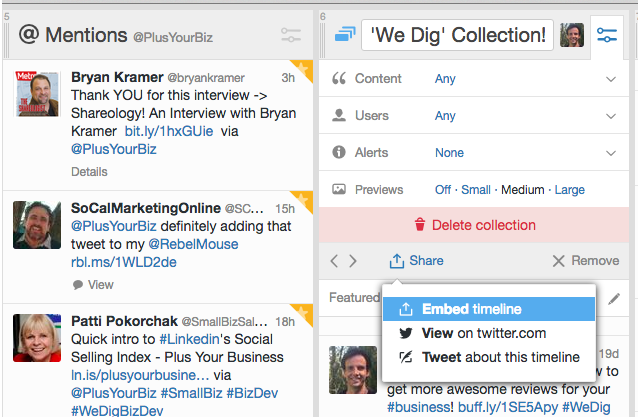 Step 7:
If you want, you even embed the Collection on your website - click 'create widget':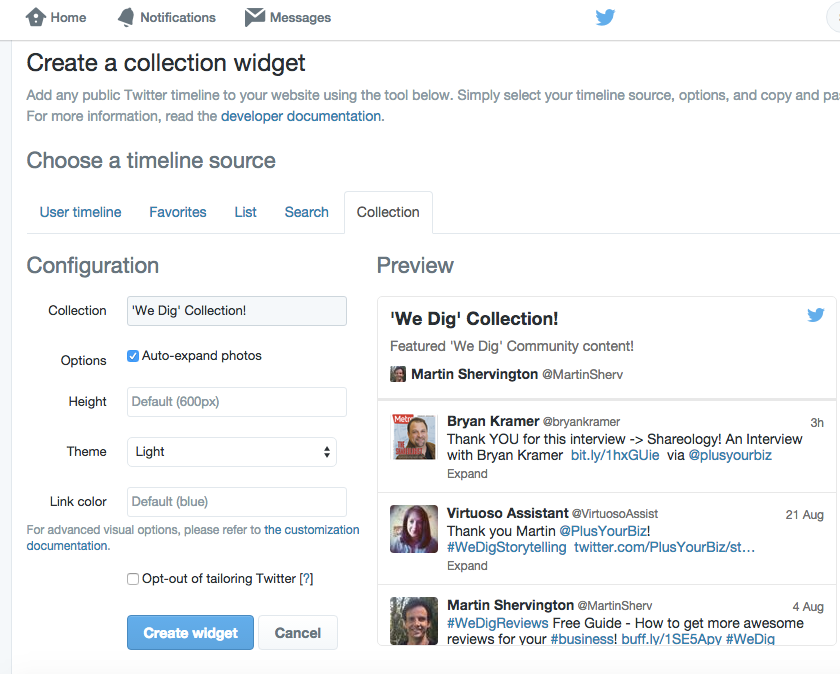 Step 8:
Then grab the embed code (at the bottom):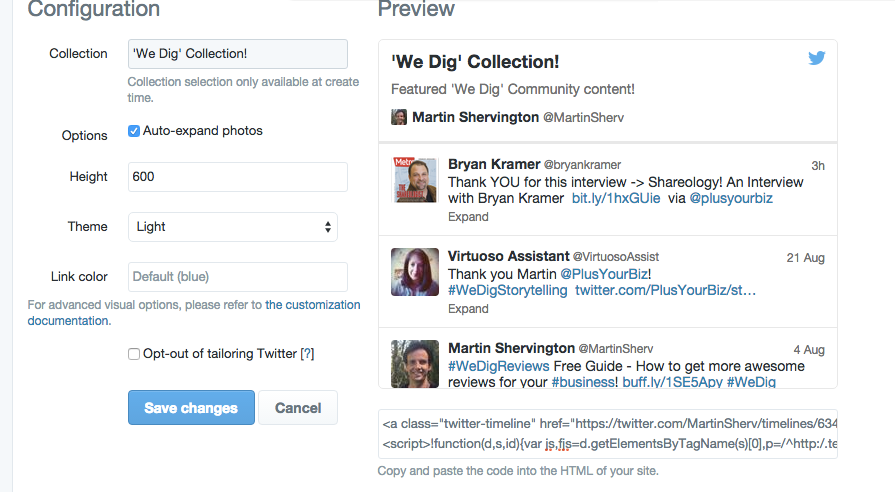 And it will look like this:
If you would like to know more, check out the Twitter Dev site here.
What do you think? And how will you use this tip?
See you all on Social for your replies.