When it comes to reviews, the Google Local eco-system is really starting to build out in this area.
Personally, I've now done over 200 reviews, and given most of those businesses five stars when I believe they deserve it.
There are some obvious ways to win people's hearts and minds - which (when approached correctly) is likely to get you more reviews.

In my Managing Online Customer Reviews course on Lynda.com (a Linkedin company) I give the process of how people can get more reviews.
My tips tend to include the following:
You should not incentivize any reviews (e.g. offer a free coffee/meal etc)

To deal with bad reviews - reply to them, and take the conversation to email or phone call

Be careful asking for reviews - Yelp don't like it, but Google and Tripadvisor seem ok. Having more control over who leaves a review is an idea that really appeals to people serving in business.

Find the link to the website you want to direct people towards i.e. your listing on that website,

Create a QR code and shorten the URL to make it easy for people.

You can create a QR code for free and super easily. Just Google 'QR code generator' for loads of options.

For a shortened URL (only as they are quicker to type in) then you could use Bit.ly or Google's goo.gl services, or create your own branded one.

On iPhone people may not have the Google Maps app downloaded, so they will be prompted to do so.

Create flyers, cards, posters that really grab people's attention - and move them towards wanting to support you.
But the course has an enormous amount more that will help any businesses looking at social care (i.e. customer service, reflected by online reviews) - do check it out if you want to learn more.

Seeing, I've spent the past couple of weeks on the road, I thought I would give a few extra tips for anyone in the hotel industry on how they can please their customers too...

Quick case study for hotels:
As an official Google Small Business advisor I tend to be on the look out to help small businesses grow, as well as larger ones ensure they are doing their best too.
If you have a hotel, or area a local consultant, please do check they are 'on the map' with Google.
It is free, and easy to do:
I recently had two very different hotel experiences.
$350 a night (the quoted price) at the Marriott Marquix in San Diego (below):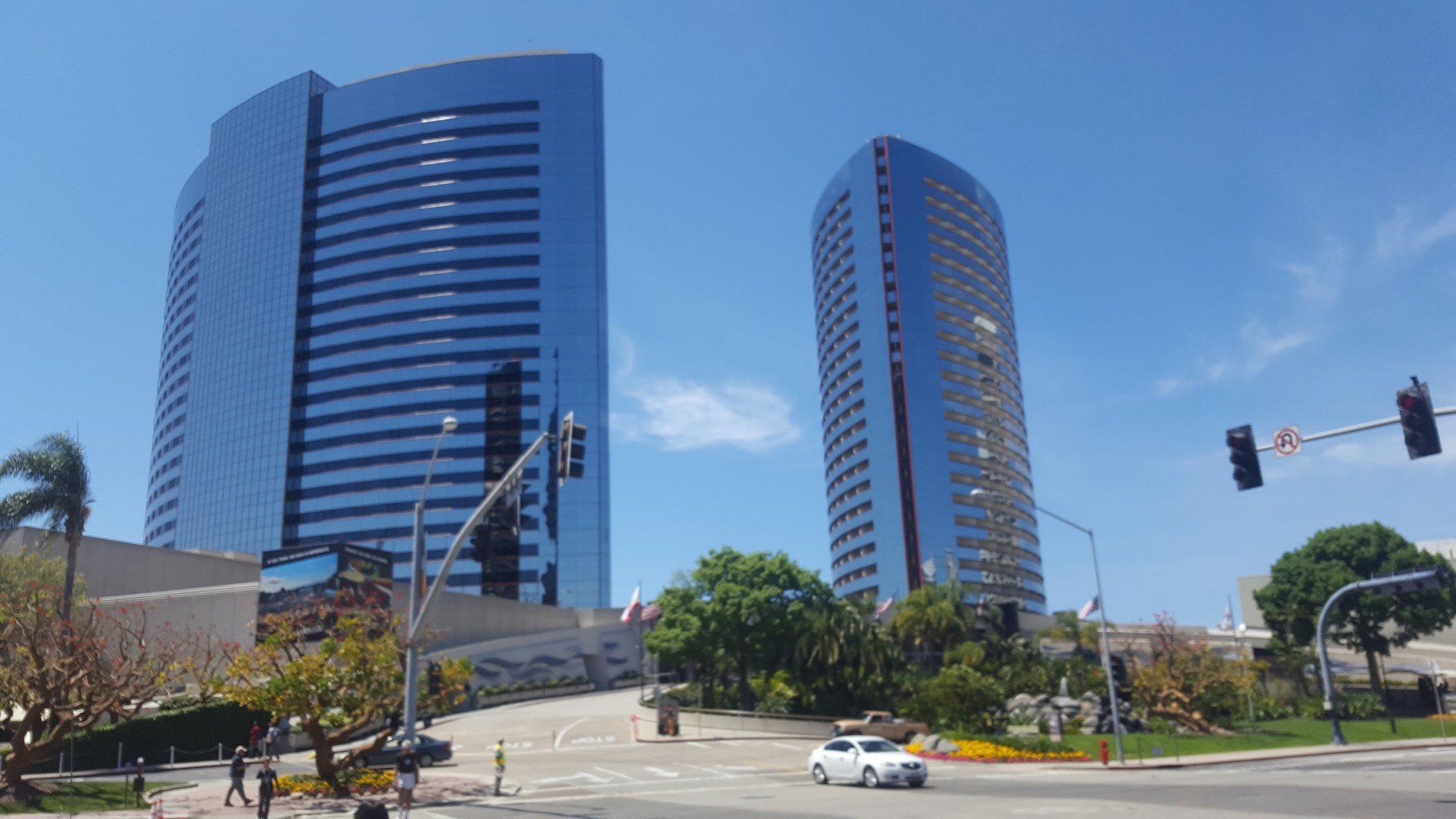 And 'an other hotel', at a rate of $120.

The Marriott experience was near perfect, the latter was far from it, and needless to say, I didn't bother taking pictures.
I know what you are thinking, if you pay $350 you'd expect to have a great experience, right?
But actually you should have a great experience at the lower price point too, should you? Otherwise you are paying for a bad experience.

As such, if you have an $120 hotel you can act like a $350 one by doing the following:
Supply free water
Don't force people to have to go to a vending machine to buy it.
Get a simple filtration system.
They are not going to fill their swimming pools. Let it be free.
Supply free Wi-fi
Yes, please don't charge for wi-fi. It's like air and water now.
And give your guests information on how to access it when they arrive, don't make them work for it.
Does the room really need a fridge?
Noisy fridges in rooms, and without water. Grrrrr….
Have a supply of phone chargers
Android and iPhone. They cost $10 from a CVS. Buy a few. Take a deposit if you want, or give people the option to purchase. But someone will have lost theirs, or left it on the plane.
Make it easy for people to feel served.
Enable the rooms to be dark.
Turn off the lights outside please- there is no need to have lights beaming through the cracks in the curtains.
Finally…
Customer service is more than just smiling nicely, and there is so much you can do to improve people's experience, and when the time is right you get in touch with my old friend Jon Hall and he'll do you a great deal on the software you need to dominate the reviews space.
You can contact me here too, and we will put in place a customer service plan that will make your customers smile.