When someone stays in touch with you, they stay 'top of mind' in your awareness, which enables you to continue being part of someone's world. In turn, this also makes it a lot easier to make an approach when you want to deepen the relationship with the person, e.g. requesting a call, interview, or introduction.
There are so many cool, quick, ways to stay in touch with people on Linkedin, and here are just a few...
1. Changing something on your profile
You'll need this setting to be 'on' but once it is, it'll send people a notification when you make a change:

i.e. change the button from 'no' to 'yes'
Tip: Unless you have a good plan e.g. a job title change, then best to switch button to NO when making changes to profile as this just delivers clutter to your connections. (h/t Greg Cooper for that one!)
2. Sharing an update
From 'Home' click on 'share an update':

Then:

And choose the audience:

Then click 'share'.
Note, notifications are not sent for standard updates unless specifically mentioned.
(h/t Greg Cooper)
3. Commenting on other people's updates:
This is a direct way of getting people's attention, through engaging with their content.
4. Sharing people's updates:
You can also 'share' peoples updates too. They will probably like that!
This will send them a notification in the same way a 'like' does:

5. Linkedin's own 'ways to keep in touch'.
From the home page you will see e.g. '15 ways to keep in touch'
(which should really be: ways to stay in touch with 15 people, but still handy…)
From Home you have a super quick way to send people a notification that is all about them:
You can 'Like'

You can 'comment'

You can also send birthday wishes, if someone in your network is celebrating.
6. Direct messages to existing contacts
If they 'know you' this is seems a great way of breaking through the noise of people's email inbox i.e. if they are 1st connections.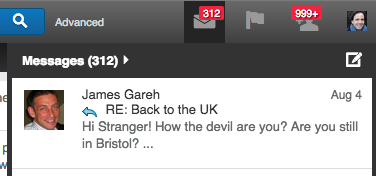 7. Visiting someone's profile
This will send them a notification, assuming you haven't prevented people seeing that you visit (in your settings).
8. Endorse people
Once you've endorsed one people you will be given the option for more: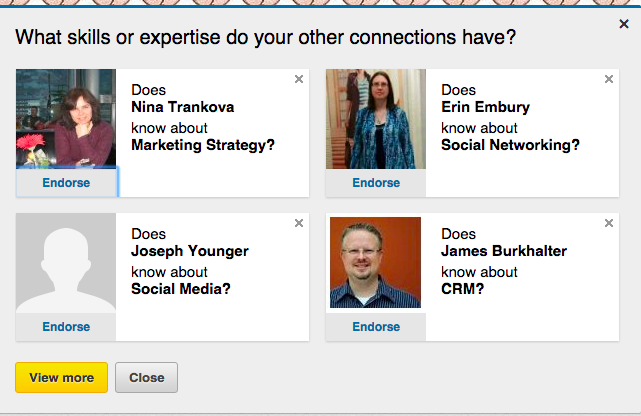 9. Publishing your own content:
When you publish a post, people may well like/comment/share it.
Your connections will also receive a notification like these: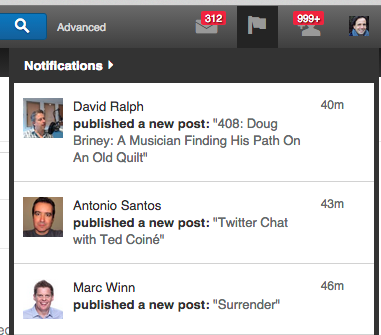 From a published post itself you can engage in several ways:
10. Like people's comments

11. You can reply to people's comments
12. Thanking people when they share your post:
To do this you will need to 'view stats'...

Then you will see the shares (in this case '94'):

Once you click, you will see the people who shared: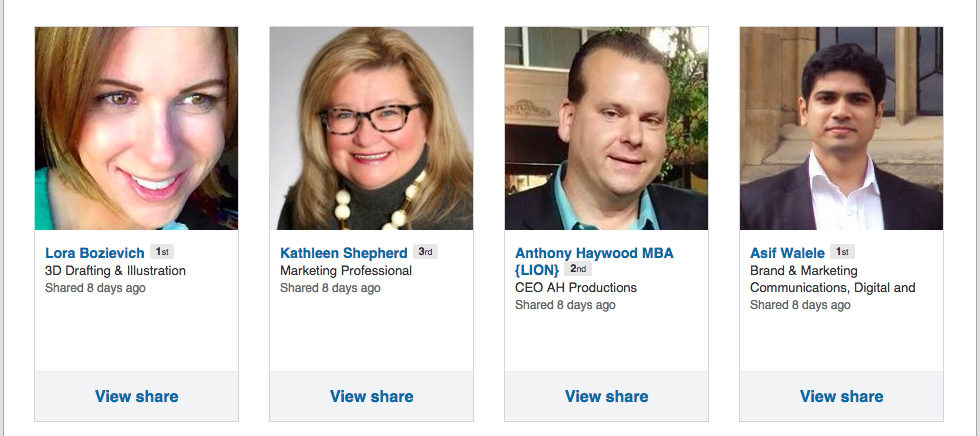 Click on 'View Share'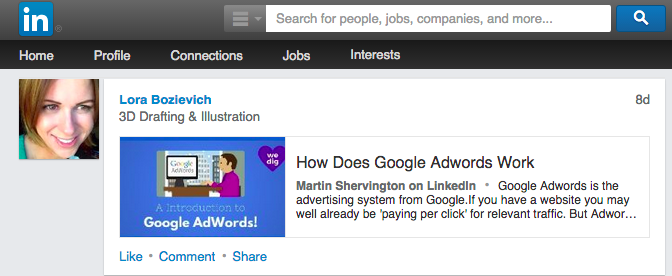 From there you can 'like' and thank too: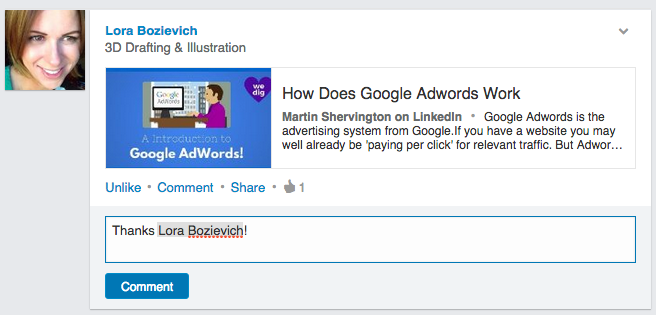 Conclusion:
As you can see, Linkedin gives us loads of ways to stay top of mind - and I know there are a load more ways. Please let me know in comments below and you will help me to build a bigger picture of this network.
p.s. I've been on here since 2004, but it has been 'Pulse' that's really shown me the reach for content recently.