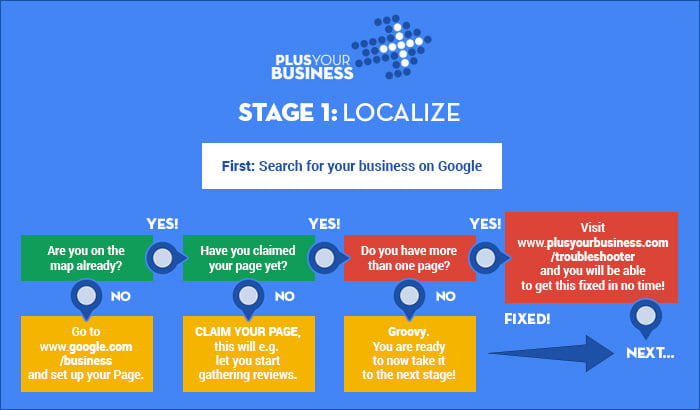 Resources:
To set up a new Google+ Page - www.google.com/business
If you have a duplicate page - www.plusyourbusiness.com/troubleshooter
Tips from PYBer Nick Rink when working with clients on this:
"The method I use is to always claim the local Page on behalf of my clients and then get the verification process started. If my client is local to me then I usually do it while I'm with them so that if phone verification is an option we can get that done straight away. If the client is a little further away then we opt for the verify by postcard option - I always take a screenshot of the postcard image to send to the client asking them to keep an eye out for it. When it arrives they call / email me with the PIN and I then complete the Page verification.
At that point we can then go ahead and make any changes needed to the business details, along with fully optimising the Page with photos, a good description and the right categories, etc. It's at that point that I also invite the client to be a Page manager and then two weeks later change the Page ownership.
One reason I do this through my own profile is that while you're waiting for the postcard PIN to arrive you shouldn't be making any edits to the Page or you could invalidate the PIN. Not giving the client access to the Page until after verification helps to avoid this."