Lousia Chan helps coaches, corporate trainers and educators build authentic heart-centered businesses using digital marketing and social media. Her mission is to empower people to build rewarding and purpose-driven businesses as they tap into technology to impact more lives and bring about more positive changes.
An author of the book Teach Online: Multiply Your Talents, Make A Difference With Your Heart-Centered Business, Louisa is truly devoted to the concept "heart-centered" and believes in building sustainable businesses that are here to stay.
Meet Louisa!
What brought you on G+ and what was your first post on Google?
I kept an eye on development in the social media space. When G+ first launched, I was not sure if I should get on board. I set up an account but was not active. My first public post came in Oct 2011 and it was about using Google Local.
That first public post was with a former G+ profile which I no longer use. Gee, so much has changed since then!
What on or offline world experience has most influenced your time on G+?
As an content creator, I like that I can easily write longer form article on G+ with the possibility of showing up on personalized search. The regular round ups and discussions from fellow plusers provided me with helpful updates.
My experience on G+ has been influenced by the features Google continues to release as well as the people that interacted with me. I am thankful for helpful plusers who have pointed me to useful resources, chipped in on discussions or interacted with pluses, mentions and shares. G+ would be an inert platform without the many vibrant communities and topical discussions.
What's the thing that made your life on G+ easier?
A supportive environment in my early days certainly helped me navigate the waters without too much drama. Lots of regular updates and tips keep me updated. Discussions and comments by others help me ponder from anglesI may not have considered on my own.
What would your advice be to newbies here?
Google+ is a great platform that is evolving and growing. There'll be lots to learn and to adapt to, so take it a step at a time. It is a marathon, not a sprint.
What's important is to implement what's relevant to your business and not be discouraged with wanting to know everything. Keep moving forward towards your goal and build your online assets. It's a long and winding road and results will show with perseverance and consistent effort.
How many people do you have in the circles for which you've turned notifications on?
A handful of Influencers, peers and those who need special attention.
What's your favourite G+ feature?
I like that G+ comes with the entire system of tools from private communities to integration with Hangout and Live Events on YouTube. It makes it very feasible for small businesses and solo-preneurs to collaborate and build online events and deliver training tapping into G+.
What has being part of the PYB Academy done for you?
The training, discussions and hangouts have helped me understand the G+ ecosystem better as well as get a better grasp of the intricacies involved in social relationships. This translates into benefits for my consulting clients.
I've met people who have inspired me with their vision, enthusiasm and energy. There's always someone posting about new discoveries, updates or new ways of doing things. For one, Martin's vision brings us to the horizons beyond. I'm glad he continues to charter new frontiers and lead the way for the PYB Academy.
How did G+ shaped your professional life?
I think it is great that G+ is weaved into so many areas of our online presence. It makes putting the total identity together much easier, as David Amerland would say, it helps to connect the dots.
G+ is a component I have incorporated into my overall marketing initiatives and something I am introducing to clients. I'll continue to experiment with the different aspects of G+, including social seo and Google local.
What was the thing you always wanted to know about G+ but were afraid to ask?
I'll continue to post questions as they pop up.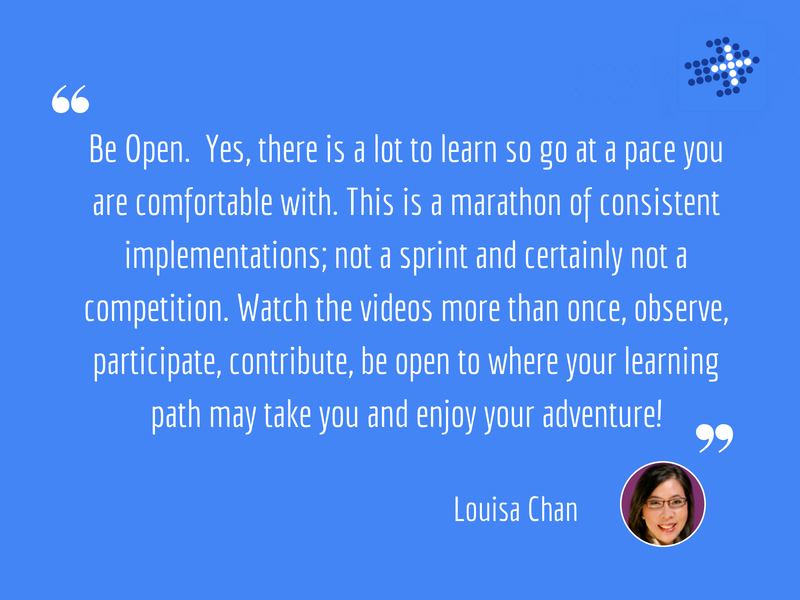 When it comes to heart, no formulas apply. However, when helping people build heart-centered businesses, you must have a process which is proven to be effective. Would you please share some of its pillars?
The heart-centered marketing I refer to is an approach to doing business that is guided by the heart. I guess subconsciously this may have evolved from an earlier business where I promoted a holistic approach to living with "Work With One Heart" back in 2008.
To answer your question:
I don't run any processes to help clients become heart-centered or build heart-centered businesses. I help heart-centered professionals and businesses build and grow purpose-driven businesses according to their intent, respecting core values they subscribe to.
The term "heart-centered" dates back to at least Aristotle's time where he championed the cardio-centric model. The heart is understood by some to be the seat of consciousness, intellect, will and emotions, and that it even rules the brain. Today, the debate continues as to whether the brain or the heart rules.
So a heart-centered approach is a holistic approach where business owners are guided by the principles of consciousness and values, intuitive to them.
Today, terms like "authenticity" and "empathy" are buzz words, and these are attributes heart-centered entrepreneurs would embrace. And intuitively, we know that it is the heart that feels with the clients; it is the heart that connects people and builds meaningful and longer term business relationships.
I'd like to think that many business owners operate at the heart level, avoiding manipulation and hype.
Heart-centered businesses are not after short cuts or short term gains which compromise on values. We believe in building sustainable businesses that are here to stay; building rewarding businesses that we are proud of.
The business owners I work with have causes they champion; they are in the business of making impacts and changes and I particularly enjoy helping them achieve this with new media and online marketing.
The 3 pillars I use for working with my clients include:
A business building mindset (where I incorporate some coaching to lay the foundation for being creative and staying resilient)
Customized strategy - without which businesses grope in the dark and hope for the best, but generally feel frustrated
System and processes, where technology and automation helps businesses be efficient and able to scale
These are discussed in detailed in my eguide, "The 3 Essential Pillars for Growing An Authentic Heart-Centered Business."
In his interview Nick Rink asked:
On average, how much time each day do you spend here on Google+?

It really does vary. There are days when I am speaking or training and may be tucked away with little access to internet connections. And there are days when I am able to spend a little more time catching up on posts, updates and hangouts.
I am generally moving toward using fixed times to do these catch up sessions.
And now, it's your turn to ask the next PYB Academy member a question:
Which feature of G+ would be most helpful to your business
If you'd like to connect with Louisa you can find here on Google+, LinkedIn, Facebook, Twitter or visit her website: www.louisachan.com
Thank you Louisa!
See you all in the PYB Community!