Double language conversation is a challenge keeping your mind open, told me Monika Schmidt. Empowered, I boldly started researching her social media profiles which are in German. It was a challenge. But Google Translate did help me to find something that describes Monika well, her tagline on Google Plus, saying (translates GT): There is nothing good, unless you do it.
Passionate for Google Plus conversations, Monika is a social media geek who apart from German, speaks English and little bit of Spanish. She has been an elementary school teacher for 30 years, after which she moved to the university and started teaching students.
What you probably don't know about her is that in her free time she indulges in several interesting hobbies among which playing flute and also playing drums in a samba group.
Meet Monika!
What brought you on G+ and what was your first post on Google?
I've heard about Google inventing a social network like Facebook, but different. So I was waiting for it to be released and to jump in immediately. As my children have been on Facebook, I did not want to bother them there, and found "a network of my own" in G+. One of my earliest posts has been a hangout with my daughter.
What on- or offline world experience has most influenced your time on G+?
I've learned a lot about giving credit to others and creating a kind of enthusiastic atmosphere together with other people. Engaging with them voluntarily and keeping in touch though you do not know them in real life was a completely new experience. You find many people interested in the similar topics and create relationship with them all over the world.
What's the thing that made your life on G+ easier?
Very useful tools like Circlecount and NOD3x help to keep your contacts and circles clear and assorted.
What would your advice be to newbies here?
Engage with people you feel familiar with. Plussing commenting and sharing is the gate to a rich variety of contacts. Find the fields you are interested in and create good content. Have fun and enjoy :-)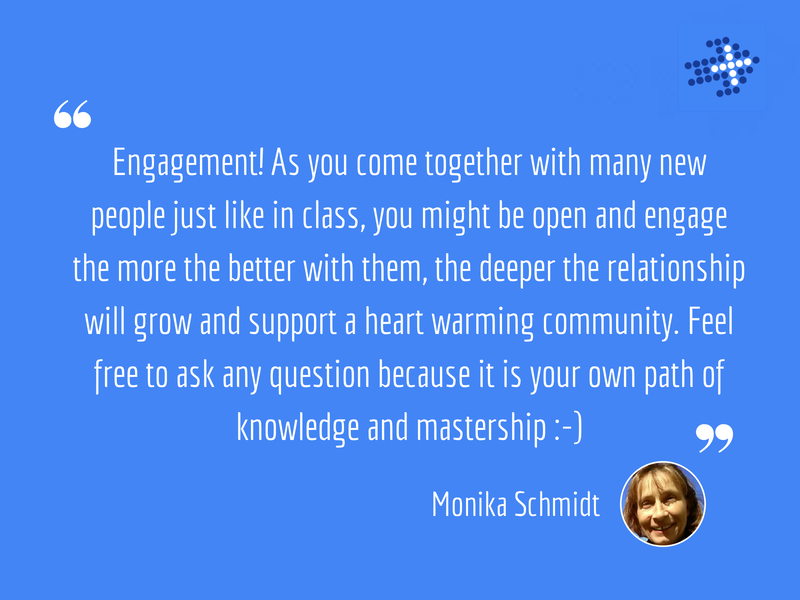 How many people do you have in the circles for which you've turned notifications on?
These might be around 200 or so.
What's your favourite G+ feature?
Meeting people in hangouts and get to know them better is one of the highlights on G+.
What has being part of the PYB Academy done for you?
Learning different ways of collaboration and giving support to each other is like making up a huge collection of knowledge being available for all the members - a mind blowing experience!
How did G+ shaped your professional life?
There is always somebody to find you can ask for help or advice. This knowing, it provides an atmosphere of ease to your life :-)
What was the thing you always wanted to know about G+ but were afraid to ask?
I'm not afraid about asking anything but curious where the journey is going, with lots of changes coming along steadily.
Monika, what is the challenge to communicate in two languages and have followers who speak either German or English. Do you have separate languages circles?
Yes, the contacts fall apart into two groups. Depending on the language I post in, different people are responding; not very clearly divided but like a trend. Amazingly the content follows these trends. For example for the topics, concerning skills, tools and content around PYB or social media, the plusses and comments come in English and are very few compared to cat content or all other contents.
As in Germany everybody has to enjoy English education at school I do not see this being an obstacle for posts. And Google Translate is helping out at any time. So double language conversation is a challenge keeping your mind open.
In fact the challenge for me is to learn more about the technical and business related language, "the big data", and I'm growing with it. I'm so grateful for all the kind and supportive people in this community: THANK YOU VERY MUCH!
In her interview Louisa Chan asked:
What would you do with your knowledge of G+ now?
I'd like to help out anybody who is looking for support. And I'd like to pass on my knowledge to young startups in order to open the doors to a growing audience and "make them relevant", as Troy Mc Laughlin pointed it out :-)
And now, it's your turn to ask the next PYB Academy member a question:
What would you like to know more about in order to use it to improve your business?
Thank you Monika!
If you'd like to connect with Monika you can find here on Google+, Pinterest, Twitter, on LinkedIn.
See you all in the PYB Community!