We've teamed up with SEMrush for the love of stats.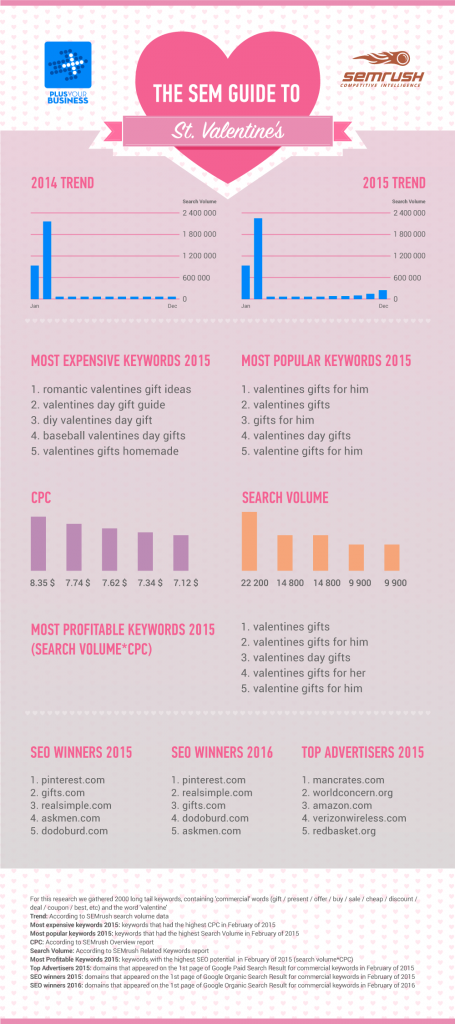 How did they do it? Well...
"We gathered 2000 long tail keywords, containing 'commercial' words (gift / present / offer / buy / sale / cheap / discount / deal / coupon / best, etc) and the word 'valentine' (US database). All the trends and lists of the 'winners' were identified considering just this list of keywords."