Customer relationship management (CRM) represents a set of strategies, activities, and technologies that has the purpose of helping businesses increase profits.
It is used with the aim of building better customer relationships, thus resulting in gaining more loyal customers and retention. A variety of CRM tools are available, designed as a simple database that has the purpose of collecting customers' information. This largely helps companies identify, communicate, and engage with customers more effectively.
Aside from the fact that via CRM employees and managers will have all necessary information readily available, this software has shown to be very useful in the time of the pandemic as well. Now that most companies work remotely, managing collaboration among teams and providing the best customer service is crucial in these difficult times.
Big and small businesses, freelance individuals, and the ones working from their homes, can benefit from CRM processes. As it has been our "all-in-one" tool, let's find out why this platform is essential for businesses operating remotely and how it can help in their business growth.
Simple installation
Cloud-based CRM software is quite easy to install. Within just a few clicks workers can start exploring this platform and in no time effortlessly perform repetitive actions.
Therefore, employees can easily access necessary information quickly and without hassle. This will boost productivity, lower their frustration, and improve their performance.
Better strategy better insights
Having flexible strategies will allow you to respond better to the challenges and changes that can suddenly happen in different business situations. Using CRM, you'll receive automatic updates and have access to actionable insights to plan your next steps.
For instance, employees and teams working from their homes or remotely can have access to predictive analytics thanks to CRM strategies. As a result, you can stay up to date, have better insights, create a dashboard that is interactive, and deliver robust reporting.
Long-Term customer relationships
Trust has never been important as it is today. Yes, it has always been a vital thing for running any kind of business, but now that the pandemic has hit, it has become even more important, if possible.
In order to build a trusting relationship with your customers, you have to meet their needs and make use of all customer touchpoints.
Choosing one of many CRM tools, including personalized emails, will be your way of nurturing customer relationships based on trust. These types of emails have proven to be very convenient. They have the tendency to let your clients feel important in difficult times, show them respect, and let them know that you will keep exceeding their expectations.
CRM compatibility
What is so great about this software is that it can be easily integrated with other productivity tools. So, instead of constantly switching from one app to another, thus easily losing track of time and tasks, everything can be found under one roof.
CRM compatibility with other software can help you manage tasks more effectively and streamline your workflow. With the right management, the integration process will be seamless, very flexible, and straightforward.
Through integration, the CRM platform is connected to each app, so information can flow both ways. The aim of its compatibility is to host accurate, fully-integrated data from your business platform in order to provide a comprehensive view of your clients and your business.
Mobile CRM
What is a CRM for your desktop, that's a CRM mobile solution for your smartphone or tablet. It has the ability to access all the data from your current and potential customers anytime, anywhere. CRM mobile app has the aim to help your sales team work smarter and faster.
By implementing mobile CRM, your remote teams can communicate more effectively with clients, remain organized and up to date, and stay on top of their projects simply by using their phones.
Regardless of where you are, you can access it at any time and anywhere in order to streamline your business operations and serve your customers better.
Facilitates team communication
When your team is on remote work, there's no better solution than CRM as it has shown to be a great software for working remotely.
It facilitates communication by keeping track of messages and attachments sent by different parties including employees. This implies to both external and internal communication, that is in a timely and accurate manner.
All remote workers will be updated with the latest business developments thus adapting to the ever-changing business environment thanks to facilitated communication.
If that's not enough, simply integrate CRM with other productivity tools, and you will have the ability to send and receive messages, schedule meetings, and stay on top of your game to maximize productivity in business operations.
Strengthening employee skills
CRM has been quite a boost in the last few years, however, there are companies and employees as well that are still not so familiar with it. Implementing this kind of software in your business flow, even though it's very user-friendly, may cause knowledge gaps among staff members.
The integration process may be slowed in the beginning, but it will serve as an opportunity for employees to see what skills they lack. By implementing CRM tools to your workforce, you will benefit from the upskilling process itself which will result in better productivity (the rate of closing sales will go up) and better employee performance.
Productivity increase
We have established that CRM can make internal and external communication much easier, however, its benefits are wider than that. Through automation, redundant tasks are eliminated, which directly influences productivity boost.
This largely affects saving time. For instance, instead of doing time-consuming and repetitive tasks, such as data entry, employees can focus on more important matters. Remote teams can put their attention to resolving consumer issues, improving customer experience, restoring their trust, and ensuring their needs will be met with the best customer service.
Conclusion
A sudden change in the business climate resulted in the introduction of remote work extensively. In many ways, the pandemic has contributed even more to this way of working.
Companies are putting a lot of effort into ensuring that remote work is successful, thus CRM systems can help to make this possible by mimicking the real world to a large extent.
Investing in this type of management leads to better team management, trustworthy relationships with customers, and proactive plans thanks to data-driven insights.
It is a real knowledge base that is strongly required for remote teams. The goal is to facilitate communication, boost retention, and constantly pursue business growth.
About the Author: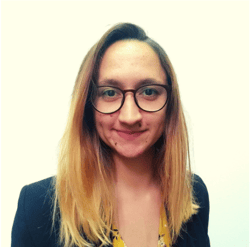 Nina Petrov is a content marketing specialist, passionate about graphic design, content marketing, and the new generation of green and social businesses. She starts the day scrolling her digest on new digital trends while sipping a cup of coffee with milk and sugar. Her white little bunny tends to reply to your emails when she is on vacation.