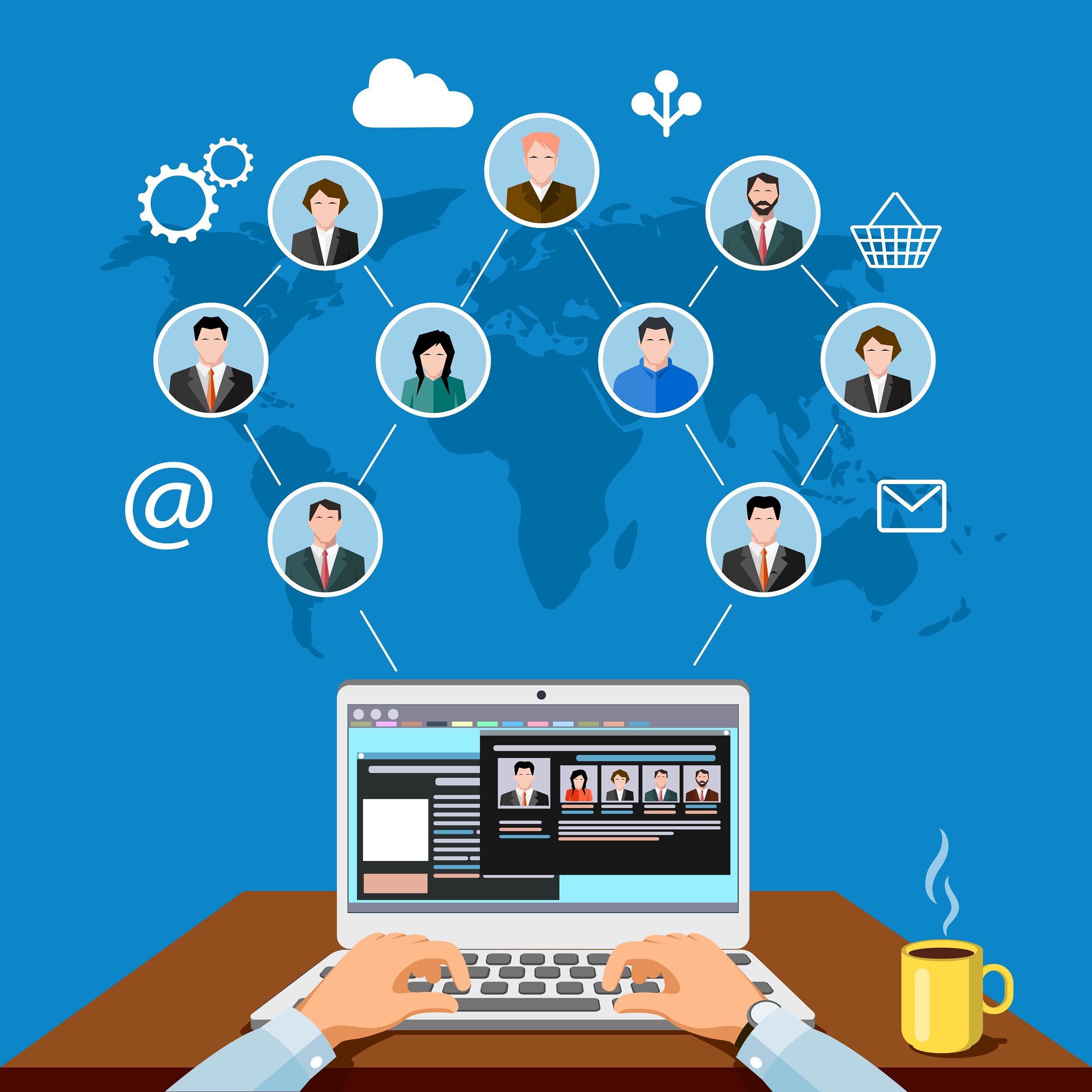 In theory, remote teams allow companies to bring bright minds together without actually having them in one place. That's a win for businesses.
Thanks to remote working, it becomes easier to complete in a harsh business environment and provide employees with the best possible work-life balance. That's a win for employees.
In practice, however, things aren't always so great.
The leaders, in particular, face major challenges. Keeping everyone on target and maximizing their performance becomes harder, not to mention communication issues and a lack of cooperation.
Yes, dear remote team leader, you're a vital cog in your company's machine, and a lot of important goals depend on your ability to manage remote teams.
Let's make sure that you're in a great position to make your remote team as effective as it can possibly be.
1. Start By Hiring The Right People
One of the keys to success in managing a remote team is hiring people who can actually do the job despite the challenges of remote working. No wonder recruiting the wrong people is one of the top 5 reasons remote teams fail.
If you have a role to play in hiring or choosing the individuals for your team, that's great! Keep reading.
However, feel free to skip this part if you already have a team assigned to you.
So, as a leader, you know exactly who you're looking for. However, be sure to keep in mind the following when choosing people for your team:
Previous experience of working in a remote team. It's a big advantage to have at least some experience. To be brutally honest, not everyone is suited for working remotely
Strong communication skills. That's a no brainer: if one can't communicate clearly, their colleagues will have a lot of unnecessary problems. A good candidate might not be on a top writers list but still, they need to have great writing skills you can check with a simple task
Ability to work independently. Another must-have for a remote worker. Look for people who successfully completed projects while working remotely. Typically, this is a good sign that the person can work well without the need to have a leader constantly guiding them.
If choosing the right people means to work with the folks from talent acquisition and development, do it. It'll be fun, for sure.
2. Begin with an Introductory Meeting
Do you know a "table read is?"
It happens when all movie actors gather together and read the script aloud. Sounds fun, right?
Sure is, plus there's a really good reason to have it. By doing so, they understand the roles better and make adjustments to the script if needed. The director, in turn, oversees the process and shares their ideas and recommendations.
This is basically the idea of the introductory meeting. You gather all team members, whether remotely or in person, and lay out your ideal vision of the movie, sorry, project.
This includes:
Explaining your vision of how to achieve both small and larger goals
Deciding who's going to be responsible for what. The best way is to assign specific tasks to team members
Identifying communication channels. Tools like Slack are great for that
Gathering feedback from everyone. Make sure that everyone asks questions and has them answered by you in as many details as possible.
The purpose of this meeting is to eliminate ambiguity and make the purpose crystal clear.
Be as helpful as you can possibly be so nobody asks "so, how are we going to start?" afterward.
3. Give Employees Tools They Need to do Their Jobs
The right tool for the job is important for the best possible project outcome.
Every team has tools they prefer using in their everyday work, and you should respect that. If you have to choose, though, then we recommend you go with the best-in-class software.
Finding the right remote tools for your team is actually not that hard.
First, there are reviews all over the internet, so you can choose an option that other remote teams have used and rated highly. Second, you can always ask your team about what tools use and prefer.
HubSpot Sales, for example, is one of the top-rated tools for remote teams and their leaders. It automates many repetitive tasks that take up a lot of time, allows tracking interactions with customers, and access deals with leads and customers in a single dashboard.
As a result, using software like HubSpot monitoring team performance and getting data for making improvements for sales campaigns becomes easier.
4. Plan Actions to Engage
A lack of engagement is a major challenge for all remote teams. Even though remote workers are generally more engaged than in-office employees - only 34 percent of U.S. workers are engaged, by the way - the things could get worse very fast.
Recognizing the signs of a disengaged remote team is a no-brainer. If someone isn't contributing to conversations, is often missing at meetings, or appear to be demotivated, it's a red flag.
To prevent or minimize engagement issues in remote teams:
Regularly communicate with them via Slack or another communication or collaboration tool of your choice. Direct messages, group meetings, channels for funny gifs, you name it
Have a virtual lunch once a week. The purpose of this meeting is to talk about non-job-related topics over lunch
Always recognize the achievements of your employees. They'll appreciate everything, from a simple "thank you" to a gift card or an additional day off
Invest in employee-centered culture. Many people, especially Millennials, prefer employees with an employee-centered culture
Schedule regular one-on-one meetings. It's a chance to learn what's going on in an employee's life, notice their mood, offer help or motivation, and provide help if needed.
One-on-one meetings, in particular, are critical. Remote workers, especially those working in customer service and other jobs involving routine tasks, can have even higher stress level than office employees, so you need to conduct them regularly.
Think of your team as a business built on a hyperlocal business model. According to this model, a business acquires everything locally, which makes one-on-one communication the best option. Even though an employee is hundreds of miles away, there's no reason to treat the distance as a barrier to engaging them.
In order for these techniques to work, though, a leader should think about how and when to implement them before the work starts.
5. Be a Feedback Machine
A successful remote sales team thrives on feedback, which, in turn, is impossible without a diversified system. It'll be a critical tool for ensuring the best productivity, engagement, and performance.
But hey, good news. Creating such a system is the manager's task, so you can explore many ways how you can provide constructive feedback in a useful manner.
Here are some ideas for you to start:
Identify ways to give feedback that make it possible to communicate with employees regularly
Make time to give feedback every week. Make sure to give feedback for every team member for at least 30 minutes every week; this way, you're building trust with them
Ask for self-evaluations. The purpose here isn't just to see how good your team thinks it is, but rather check if your opinion and their opinion match.
Regardless of whether you message your employees on Slack, meet with them one-on-one, or have a brainstorming session, giving feedback consistently and constantly is key.
Don't stop until your followers call you "a feedback machine."
Make Your Remote Team Work
As a leader of a remote team, you have a special mission of managing a great group of minds in a new and exciting way. You're a real hero. Let's make you even more successful leader! Use these tips to improve your skills in managing remote teams and build the trust of your team.
Author's bio
Daniela McVicker is a passionate digital marketer and contributor to Essayguard. Daniela is interested in everything related to SEO and blogging. She collaborates with many authoritative websites where she shares her experience and helps marketers make their names in the online world.