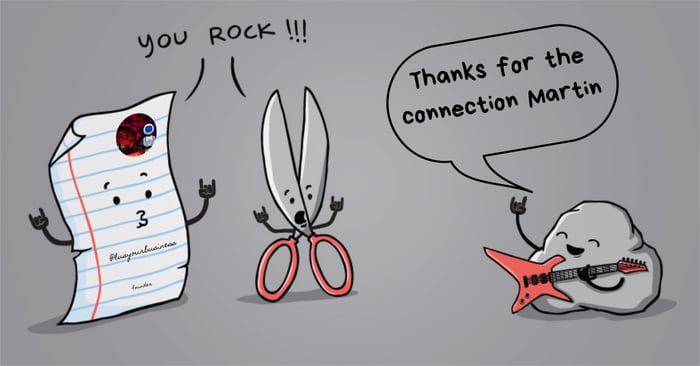 Monetate reported in their 2018 Ecommerce Quarterly Report, that only three views of an image personalization or other personalized content has the power to double conversion rates.
Even more interesting is that they found that, "the value of personalization compounds with each experience".
In the B2B customer journey, you are presented with at least four personalization opportunities.
We'll explore that in this article, together with how to maximize your conversion rate.
What is image personalization?
In previous eras, people would engage face to face with each other when doing business.
Although we still do, we are relying more and more on building awareness and selling via the online world.
The thing is, because the personal element (face to face) is missing in the digital sphere, in addition to increased fraud on a global scale, it takes a lot longer to build trust between the potential online client and the brand.
Another problem with doing business online is information overload, and how people behave because of it, and how that behavior impacts business results.
Information overload and an exorbitant amount of online options, leads to the demand for websites to grab attention fast; within 8 seconds.
If the website is too boring, difficult to make sense of or the visitor doesn't know in seconds what your site can offer them, you can expect them to simply click away. Probably to your competitor.
Here is where image personalization comes in.
Image personalization is all about creating dynamic images that are personalized and relevant to each viewer, simply by adding points of personalization that change on the fly, such as:
Location
Name
Company logo
Customized text
Screenshots
Here's an example of a simple personalized image with dynamic text: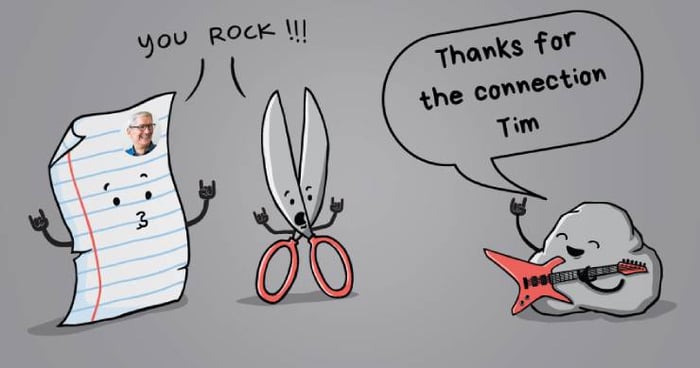 Example of a personalized image with dynamic text - every reader will have their own name and profile image inserted in place of the name in this image (e.g. "Tim" above).
Personalized images build trust, credibility, add in an element of fun and interaction to content, and result in double the engagement.
Not only is this good for building trust and credibility, but is also beneficial for your search engine ranking! How? Well, statistics indicate that most people stay on a blog post for a mere 10 - 20 seconds. But the longer they stay, the better your website appears to search engines. It tells them that your site provides good information. This increases your search ranking.
Personalized images are so effective for another reason: because they are not the norm, and so they immediately give your marketing initiatives a differentiating factor. And they're fun.
Having said all that, how do they work?
Well, you need software like Hyperise to enable the layers of dynamic aspects. The software integrates with most tools to make sure you save as much time as possible.
So for instance, say you use HubSpot as your CRM. When integrated with Hyperise, it acts as the data source. All that's needed then, is to add the image into a new HubSpot message. Easy peasy.
Here's an example: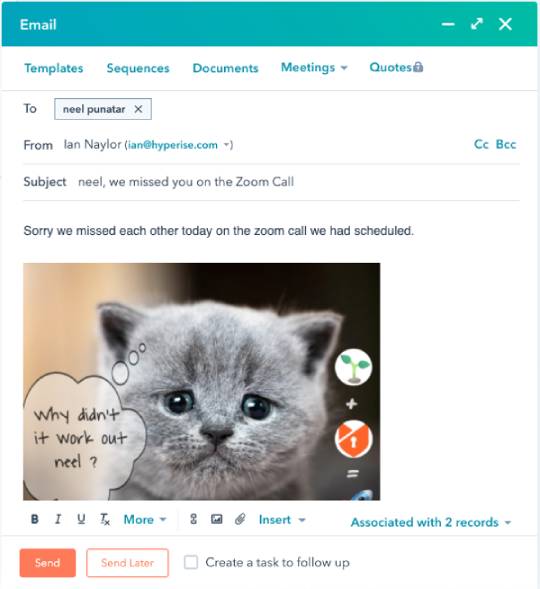 How does image personalization raise conversions?
Let's take a look at how image personalization raises conversions in the long-term (and we say long-term because most B2B decision makers will not make a purchase on their first visit to your website; hence the need to nurture leads so that they eventually will buy from you):
Adds character to content; content becomes alive because the image "speaks" to the reader. This builds trust and credibility, which are the most precious assets to an online business, because it's only when people trust your brand that they will buy.
Images that are personal to the reader appeals to their emotions, and this forms a connection between the prospect and your brand. Appeal to their emotions (yes, even in B2B), often enough, and it will increase their loyalty to your brand, so that when they are ready to buy, they will buy from you.
Because the images are relevant to the prospect, it creates focus and therefore increases engagement levels. Liken relevancy to when people hear their name: suddenly, they "zone in" and pay attention. This translates into higher conversions later down the road.
Creates a differentiating factor for your brand, so it sets you apart from your competitors. When your brand has something that another brand does not, it makes you more credible, which builds trust and leads to higher conversions in time.
When an image features a prospect using the brand's product or service, it brings them one step closer to a purchase, because it makes using the product or service more real.
Adding personalized images across the customer journey

Lead attraction
In this part of the customer journey, it is essential to attract as many prospects (of the right kind of course) as possible, because they have to move down the marketing funnel, making their way into the purchase phase.
There are a number of ways you would want to attract leads; it could be from an ad, blog post, other content on your website, and so on.
Ads
People (B2B decision makers included) spend on average 2 hours and 22 minutes a day on social media.
That tells you that social media advertising gets seen. However, people are sick of irrelevant ads on their display feeds, so more and more, they are ignoring them, never mind actually clicking through to the ad's landing page.
So let's assume you plan a retargeting Facebook ad (where you already have the contact details of prospects) campaign...
Side note! As far as advertising goes, you can only use personalized images in retargeted ads, because first you need to use the Pixel to match the personalized image to the social user.
When a prospective customer already knows about your brand, and has for whatever reason furnished you with their email address, your ad is relevant to them, because they were interested enough to give you their contact details.
Let's hope you use segmented audiences, so you will know what the prospect signed up for, in order to make your retargeted ad relevant to grab attention.
It is now that you can create a personalized image that will get the prospect clicking to the landing page and taking action.
Lead engagement
In the lead attraction phase, your aim was to grab attention. In the lead engagement phase, your goal is to get the prospect to take action that will lead them further down the marketing funnel to the purchase phase. We'll check out the five opportunities to use image personalization to further engage prospects.
Very important! Keep the design consistent throughout the touchpoints in the customer's journey. This helps increase conversions.
#1: LinkedIn connection messages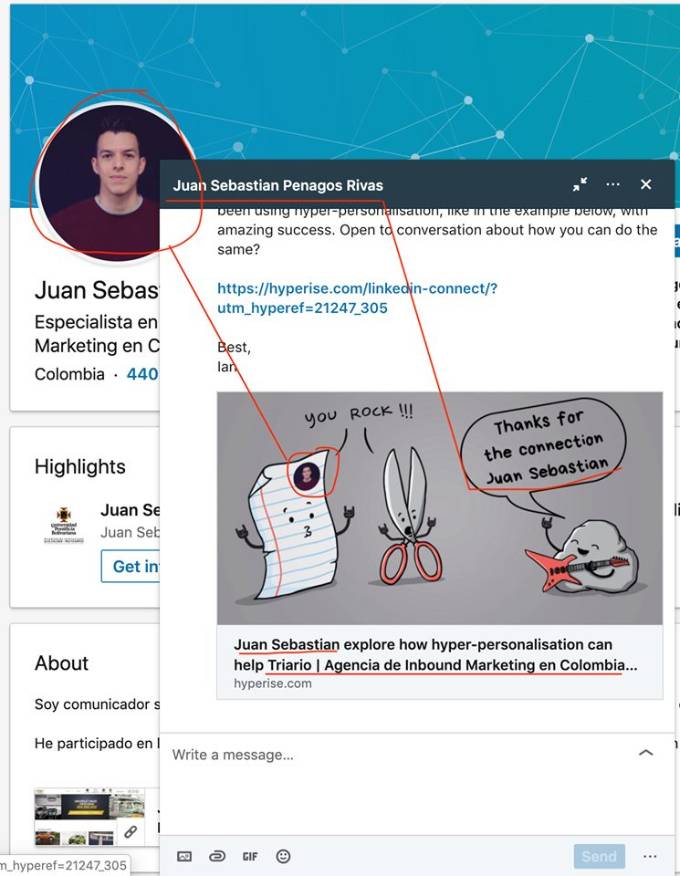 Taking into account that people only scan copy instead of read the message, and that they're generally receiving 20 - 30 connection requests a week, you want to find ways to grab their attention and get them to take the action you want them to take.
Personalized images work like a bomb in a LinkedIn message, because not only do they increase engagement levels, but they can be used to support the CTA your message includes.
Personalized images in LinkedIn messages are also clickable, taking the recipient to your sales page, which adds a much bigger click target in your message and so more likely to be clicked, taking your prospect onto the next step of your funnel.
#2: Cold emails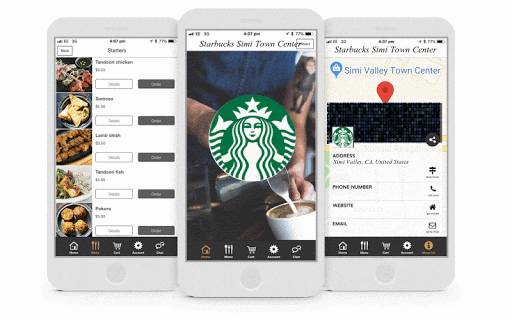 If you have a product that can be personalised, such as the food ordering app example above, then adding in your prospects business details, can help cut through the cold email, and straight to the value you can offer...
Cold emails are emails that are sent to a person without their permission; they are the same as a cold call, but a lot less intrusive.
There is only one objective of cold emails: to get a response from the recipient. All you want to do is grab enough attention in order to engage with the prospect.
To increase the possibility of this, add a personalized image to the email. It has the potential of increasing reply rates by 100%.
Either send the prospect to a landing page or request that they reply to the email.
#3: Landing pages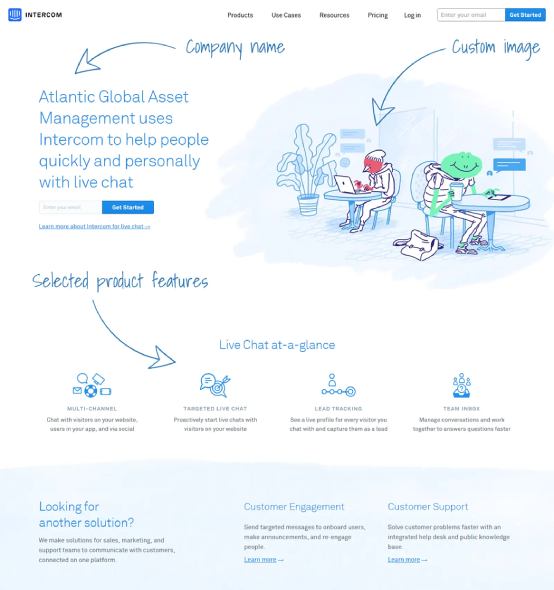 There is one purpose and one purpose alone for landing pages, and it is this: to move the prospect further down the marketing funnel, to the purchase point.
For people to take the action you want them to take, they need to feel engaged with your brand.
At this stage, it's a good time to add a personalized image to demonstrate value, and drive home how your proposal benefits the reader.
Done effectively, the amount of people who take the action you want them to take, will increase and this of course, is your intention.
#4: Thank you web page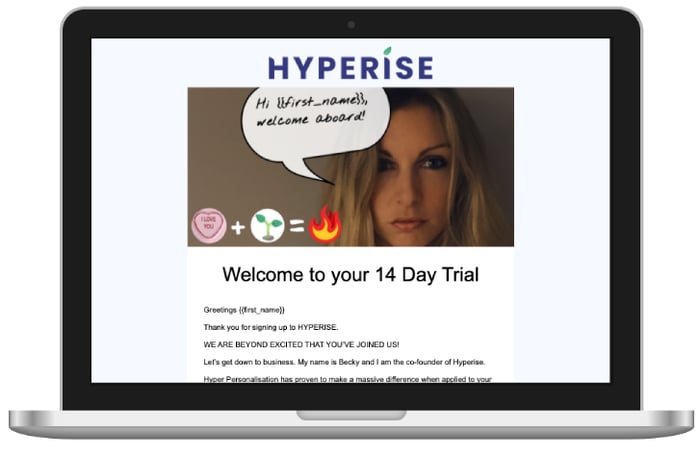 Once your prospect signs up on the landing page, or performs the action you want them to take, it is common procedure for them to be redirected to a web page that expresses thanks.
#5: Confirmation email
In email marketing, before you "own" the email address that the prospect submits, the prospect has to confirm their desire to subscribe to your email list. This is often the point when prospects are lost, because they fail to confirm, so avoiding confusion at this point is key.
Lead nurturing
Email
It is at the lead nurturing phase that you will begin to see a return on your investment, so long as you keep adding value and don't just try to sell your stuff.
Personalized emails see a 6 times higher engagement rate than non-personalized emails.
Bear in mind that to maximize engagement rates, email segmentation is essential. Again, it's key that when planning your email strategy, you understand your audience very well, and give them what they signed up for.
Your email strategy must aim to build credibility - the more relevant value you provide, the more people will open your emails, and the more sales you will make.
Including personalized images in your emails will add an element that makes people want to open the next email, which is vital. In addition, it adds personality to your brand, and we all know that people buy from people they like and trust...
You can do so much with personalized images; you simply need a bit of creativity and a lot of strategy.
Remarketing ads
McKinsey reports that ad personalization can increase sales by at least 10% (or more). The more personalized and relevant, the better your results.
So let's assume you kick off your campaign. It's likely the majority of leads will open an email but not click a link, or if they click the link, they don't take the next step on your sales page.
You don't just want to lose those people, but rather re-engage prospects with personalized ads on Facebook, Instagram, LinkedIn and other audience ad networks.
Here's an example of a retargeted Facebook ad: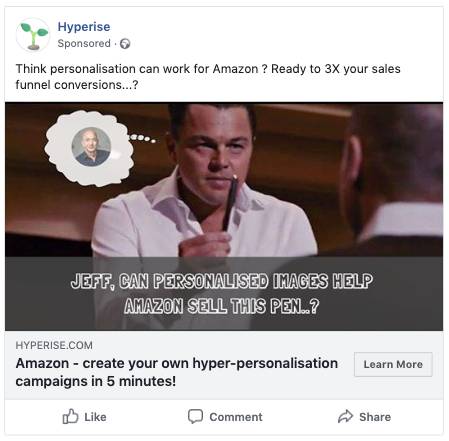 Since people (B2B decision makers included) spend almost 3 hours a day on social media, we know that social media advertising gets seen. However, people are sick of irrelevant ads on their display feeds, so more and more, they are ignoring them, never mind actually clicking through to the ad's landing page.
Your goal as an advertiser is to target the right audience, create an ad that is relevant, and grab attention with something irresistible. Therefore, it is key to understand your audience first, so that you know what is important to them, and then design your ad in a way that sparks their interest.
Once you know their needs on an intimate level, you can effectively create a personalized image that will get them clicking to the landing page.
Pulling it all together
Hopefully the examples and tips above have given you a taste of how powerful image personalisation can be, when used throughout your sales funnel and now you're itching to try it yourself...
Fear not, in this final section of this article, we're going to jump into adding your first personalised image to an email campaign, using your favourite CRM tool, HubSpot.
Let's take a look at the power of HubSpot and Hyperise together:
Step One: Add HubSpot as an integration
Using Hyperise, you're able to add dynamic layers to any of your existing sales or marketing images. It's as simple as drag and drop, just drag in your personalisation elements you want in your image.
Hyperise have 16 points of personalisation to choose from, including company logo's, profile images, website screenshots, maps, as well as textual elements like first name or company name.
Once you've personalised your image, simply add the HubSpot integration, and then the image is setup to dynamically pull your prospect data direct from HubSpot into your image.
Once HubSpot has been added as an integration, click to select it, then copy the Image code.
The image link copied will include all the required HubSpot tags to personalise your email.
Step Two: Add image link to HubSpot message templates
Within HubSpot create a new email message and select 'Add Image', choosing add by URL, then paste in the copied image link from step one.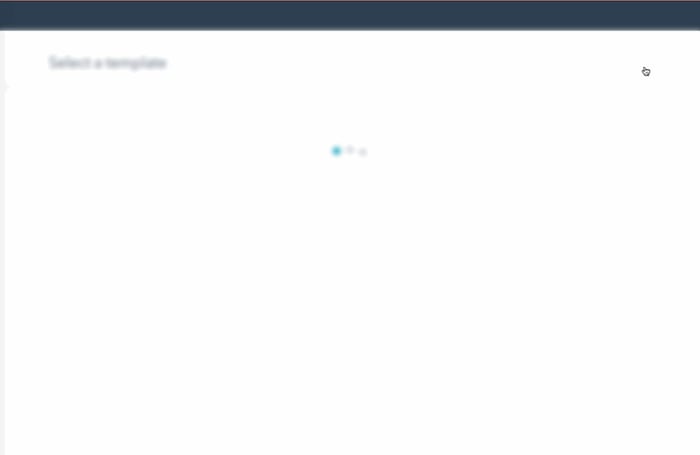 That's it! HubSpot will now pass the prospect data it has to the image, which will be created on the fly, as HubSpot sends out the email template, when used in email campaigns, and templated responses.
Step Three: Personalising your website and landing pages
Regardless of if you're using Hubspot's landing pages, or another tool to create your website, the process to personalisation is the same.
Simply add the Hyperise snippet to your website and add personalization layers to your pages, without coding.
Personalize your website's text, images, and CTAs for each visitor without writing a single line of code.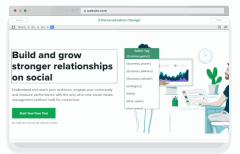 Deanonymize your website traffic and convert visitors with personalized experiences.
Step Four: Hyper-Personalisation Automation
Each personalised image used throughout your sales funnel can act as a beacon of intent for each prospect.
For example if you sell "widgets" and a prospect in your sales funnel visits a blog page on your site about "red widgets".
A personalised image on that page can trigger a Zapier zap to add that prospect to a "red widget" sequence in Hubspot, or create a ticket for a sales person to follow-up on that intent.
For the full list of automation possibilities with HubSpot and Hyperise, checkout the Zapier guide: https://zapier.com/apps/hyperise/integrations/hubspot
Last words…
Image personalization across the B2B customer journey increases conversions.
And that of course, is the goal of any marketing initiative.
About the author
Ian Naylor is the founder and CEO of AppInstitute, a leading B2B SaaS platform enabling small and medium sized businesses to create and manage mobile apps without any coding or tech skills. A serial entrepreneur, technologist and innovator, Ian is an expert authority on mobile app trends, development and online marketing. He has worked the world over during the last 20 years, starting and running various internet and technology businesses and can often be found giving seminars on tech trends, online marketing strategies, growth hacking and how he grew his business from zero to £7.5million in just 200 pitches.