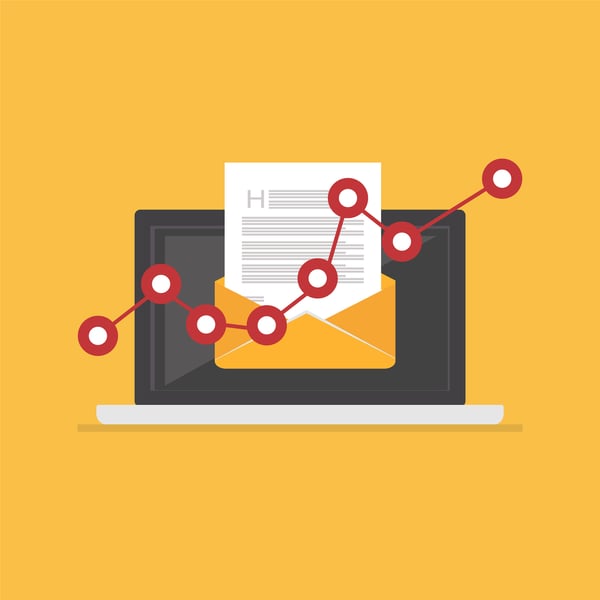 With the number of email users expected to reach a huge 255 million by the end of 2020, email has certainly emerged as one of the main marketing channels across the globe. Moreover, spending on email marketing has reached a whopping 350 million US dollar in 2019, thereby making the importance of leveraging it quite clear. From retaining existing customers and attracting the prospective ones to increasing sales and accelerating the ROI, an effective email campaign can do it all.
So, how are you going to use email marketing to reach your target audience and scale your business? Take a look at these tips to enhance your email campaign performance and yield desired results.
1.
Verify your email list on a regular basis
To improve your email delivery performance, it is critical that you check your email list regularly. There are times when a customer doesn't sign up with a genuine email address, changes to a new email address or becomes inactive altogether. Sending emails to such customers can increase your email bounce rate. Your email might even be marked as spam, resulting in hampered email delivery performance. It will even have a negative impact on your marketing campaign and brand. So, it becomes imperative to have a regular check of your email list and remove inactive users and fake email addresses. It will make sure you are investing your time and resources on an accurate email list and targeting the right customers which can give you the desired results of high revenue and ROI.
(from Martin: just FYI this is the company we use to do so: https://neverbounce.com/ - it's very reasonably priced, and works well)
2.
Go for personalization
74% of marketers already believe that targeted personalization increases customer engagement. So, including personalization in your email marketing campaign is definitely going to help you nail your campaign. Remember the kind of promotional emails you receive every day, that sometimes annoy you? Your subscribers are no different. If an email doesn't grab their attention, they won't even open it, leave alone clicking through it. You can personalize the email through a simple 'Hi' with the recipient's name. It is a great way of engaging the customer and encouraging them to read your email. See how Zapier uses the first name for personalizing its welcome email.

Another great way of giving your emails a personal touch is making use of reply-to-email address instead of using a no-reply email address. A reply-to-email address doesn't only improve the credibility of your email but also increases the open rate. Further, customizing the sender name can also increase the click-through rate considerably. See the results of the A/B test done by HubSpot in this regard on its email campaign.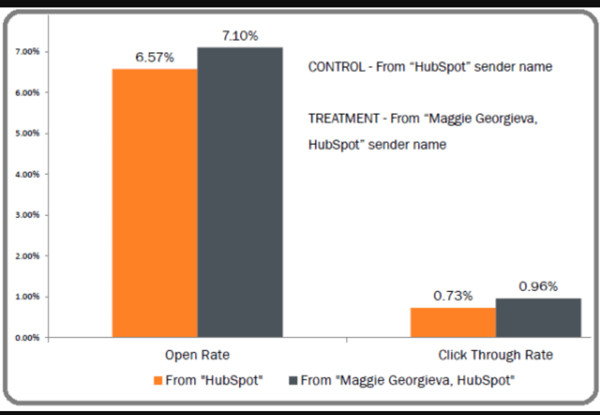 3.
Have a clear and precise subject line
The subject line is the first thing a subscriber notices in your email. So, make sure it conveys the objective of your email instantly. You can do so by keeping it clear and precise. In fact, with half of the emails being opened on mobile, it is imperative to keep it short and within the limited space of the mobile. It will let the user see the whole message and entice them to act faster. In addition, you can even include emojis in your subject line to stand out and grab the customer's attention. In short, make it fun and catchy for your customers and see how it accelerates your email open rates.
For example:
Using emojis in the subject line is the latest subject line trend adopted by most of the companies.

4.
Create a double opt-in list
A double opt-in list sends an email to the user asking for confirming their subscription. Once the user confirms it, the email is officially added to the email list. So, creating a double opt-in list will reduce your email's chances of landing in the spam folder. In addition, it will also give you a clear insight into the users increase the level of interest in your brand. Here's an example of a verification email from Buffer.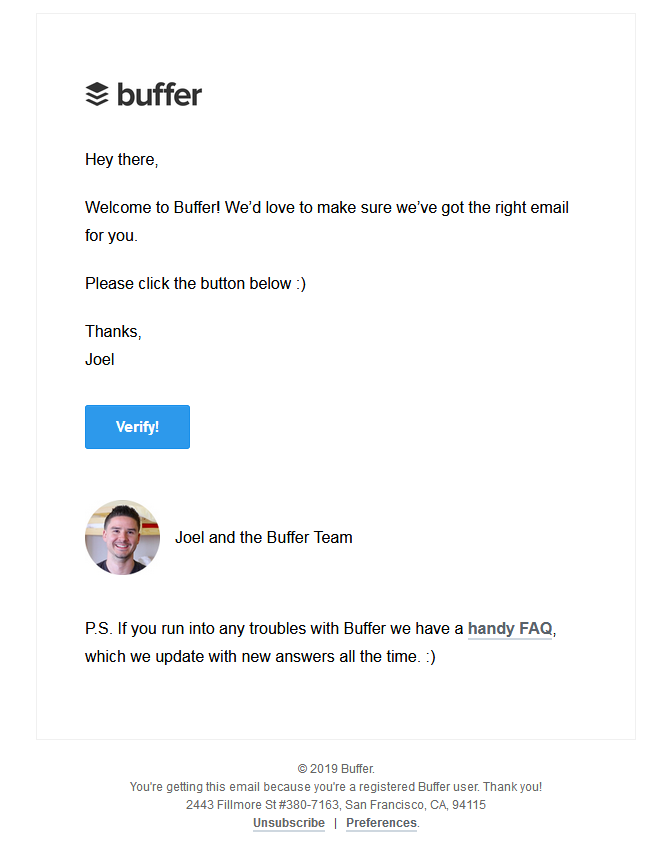 5.
Segment your email list
Email marketing is all about targeting the right audience at the right time. This is what segmentation does while increasing your open and click-through rate. 56.67% of online retailers find segmentation the most effective strategy for driving conversions. After all, once you start sending messages to a segmented group within your email list, the relevancy of your messages will increase, resulting in better results. Remember, every subscriber has different interests. While some might be looking for offers and discounts, others might just want to read your newsletter and gather knowledge. So, segment your email list and give your customers exactly what they want. You can segment your email list on criteria such as age, demography, sales funnel position, education, gender, income level etc.
6.
Use a responsive email template
With a majority of your subscribers opening the email on mobile phones, optimizing your emails becomes necessary. You can do so by using a responsive email template. Make sure it is designed in a way that delivers your email perfectly across all devices and screen sizes. You can even go a step ahead and design a custom template to make your emails stand out amidst the competition.
7.
Have a strong and clear call to action
To get the best results from your email campaign, include a powerful and clearly defined CTA within your email. Your customers won't waste time reading your emails if the message you want to deliver doesn't come across clearly. A robust CTA can help you do the needful and tell your customers what exactly you want them to do or what are you going to offer them. Once your customer knows what you are up to, he/she will certainly hit the CTA and convert into a loyal customer. Take a look at how Teachable makes use of a strong CTA twice in the email for enticing people to register for its webinar.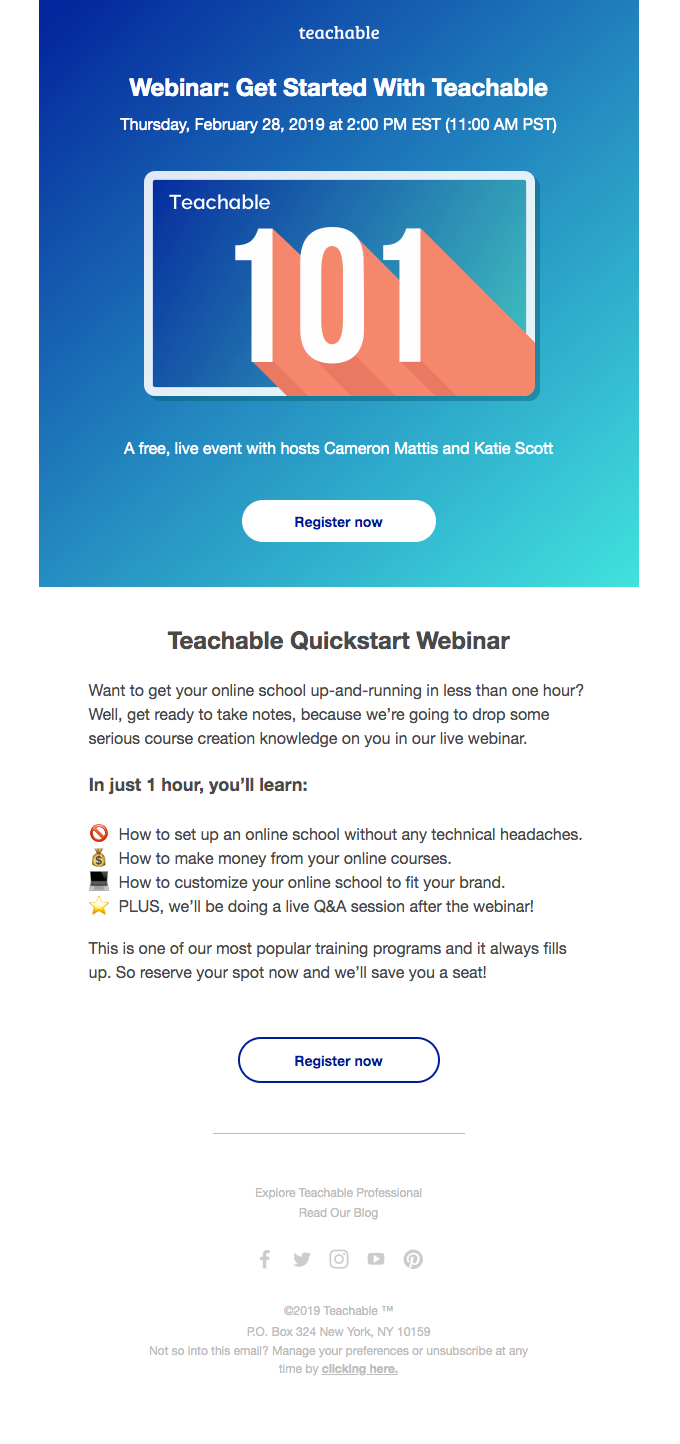 8. Include visual images and rich media
Visual marketing is the preferred marketing channel for 80% of customer acquisition and 81% of customer retention. That's the reason 32% of marketers perceive visual images as the most significant form of content for their business. So, if you want to grab your customer's attention, including visual images and rich media is the key to success. From high-quality images and GIFs to cinemagraphs and videos, you can add these interactive elements within your email and get better engagement and conversion. To put it in other words, rich media, if used correctly, has all the potential to skyrocket your email ROI. Here's how AWeber uses GIF in its Holiday email to add a visual appeal.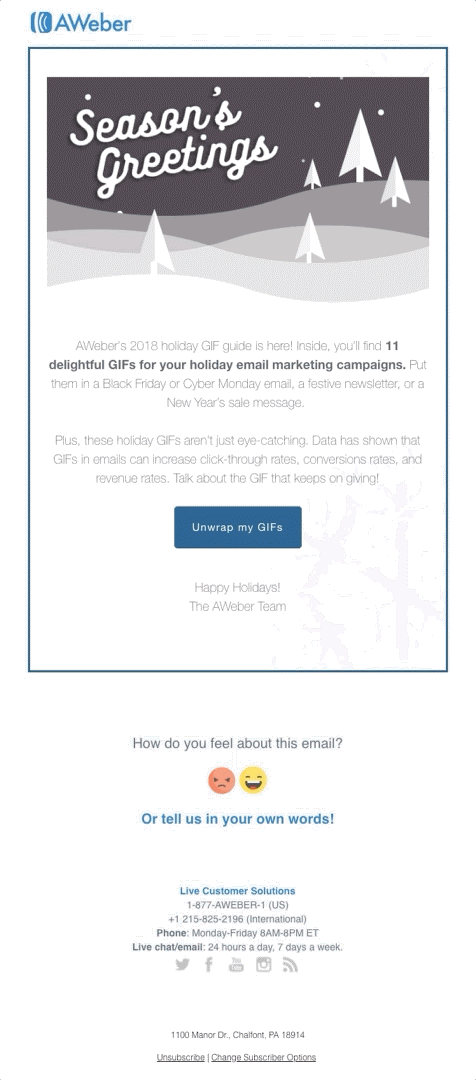 9. Make use of A/B testing
Having followed all the above-mentioned steps, the last but not the least step is making use of A/B testing. You cannot just create an email, send it to your email list and assume that it will be read. It is critical to know well in advance how your email campaign is going to perform. This is where A/B testing can come in handy. It allows you to send the crafted email to a small group of subscribers. Their response helps you decide if your email campaign is good or not and take corrective measures wherever needed. Once you are done with all the corrections, you can send your email to the whole email list and see impressive results.
Wrap up
With these simple steps on hand, you can surely make some great profits through your email campaign. Not only you will get new leads but retaining existing customers shall also become easy. So, start by creating a genuine email list and get set to jump in this exhilarating email marketing bandwagon.
Author's Bio

Kevin George is Head of Marketing at Email Uplers, one of the fastest growing custom email design and coding companies, and specializes in crafting professional email templates, PSD to HTML email conversion and free HTML email templates. He loves gadgets, bikes, jazz and eats and breathes email marketing. He enjoys sharing his insights and thoughts on email marketing best practices on his blog.