Welcome to...Why Go HubSpot!
As a business that wants to GROW, the purpose of this article is connect the dots between your business goals and the HubSpot platform.
Just to set the scene, HubSpot is a set of tools that supports each of your customer facing teams, including marketing, sales and service - and those people, as I'm sure you'll agree, are some of your key resources.
HubSpot enables you to better increase the force and reduce the friction by organising your business around your customers and your prospects, which will help you get more Wins.
You can then look at your resources, and optimise each stage of your buyers journey - which in turn supports you to grow even more...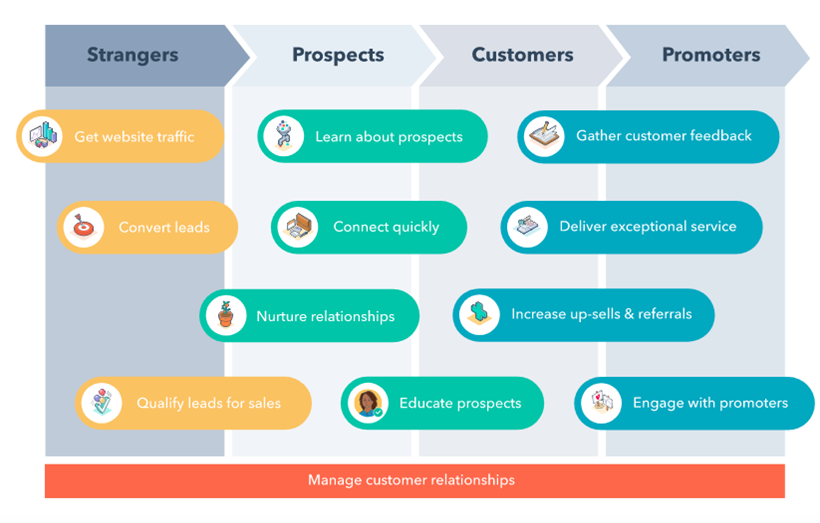 There are many bottlenecks that can prevent growth though.
This image shows the buyers journey, where you see a person move from left to right - from total stranger who doesn't know your business, then entering into the marketing funnel, to becoming a customer, and then becoming a promoter.
In terms of bottlenecks, you may have lots of visitors to your website but very few are converting - or you generate leads but your sales team are not getting to them in good time.
The problem is, having different teams using different systems, you end up spreading people's information 'all over the place'
Instead, having a CRM where everything is in one place will help your marketing team to generate more leads, your sales team convert more into customers, and your service team turn more into promoters.
All in all, it will be the buying experience better for all those customers.
Let's now take a step forward and evolve the model.
The flywheel
As a HubSpot Partner we've adopted the flywheel as the buyer's cycle is really circular. As you can see, each stage of the buyer's journey is represented - with strangers, prospects, customers and promoters on the outside of the circle. And on inner circle we have Attract, Engage, Delight
By thinking in this way, for instance, you can really help customers become promoters as well enabling more upselling. If you think about customer service for a second, people in this role may be supporting customers every day but not have all the information relating to the customer in front of them.
If you think about it, this is really powerful, isn't it? For everyone in the business to be working off the same page.
HubSpot is a platform that includes a set of interconnected tools so that all your customer facing teams can work from one system, and one consistent set of data.
This will enable each stage of the buyers journey to feed into the next.
Bringing it all together, let's now look at each of the tools in each hub, Marketing, Sales and Service, as well as the CRM which is the central shared database.
Each one can work separately but are designed to work together, if you decide to go with the whole growth suite.
With the marketing suite, there are tools that will help your business get found online and help convert and nurture leads, as well as measure the ROI. You can see the individual tools under each category…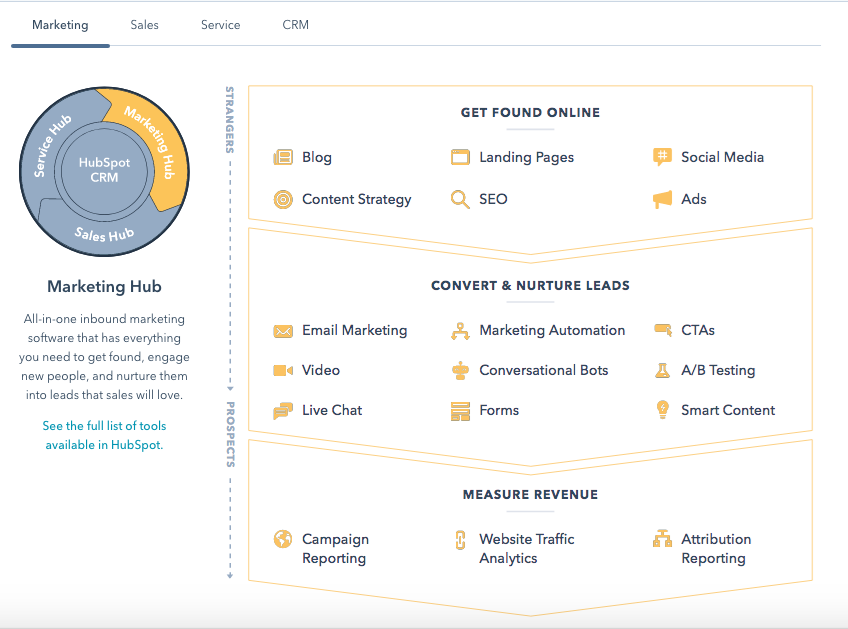 For the sales team, we help you streamline your outreach and cut down on manual labour, as well as connect with prospects on their own terms.
You can see all the tools here…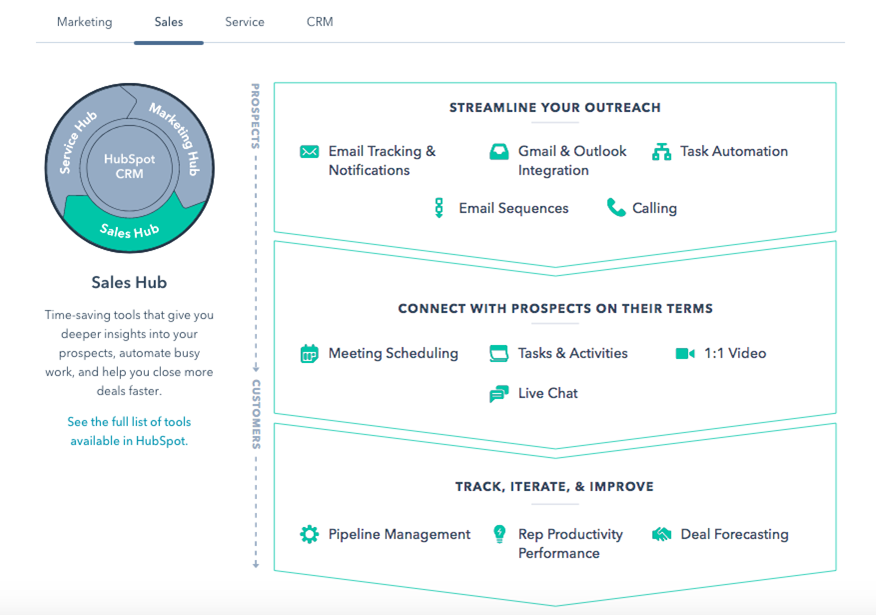 From a service perspective HubSpot will help you organise and track customer communications, help and delight customers at scale, and measure and improve.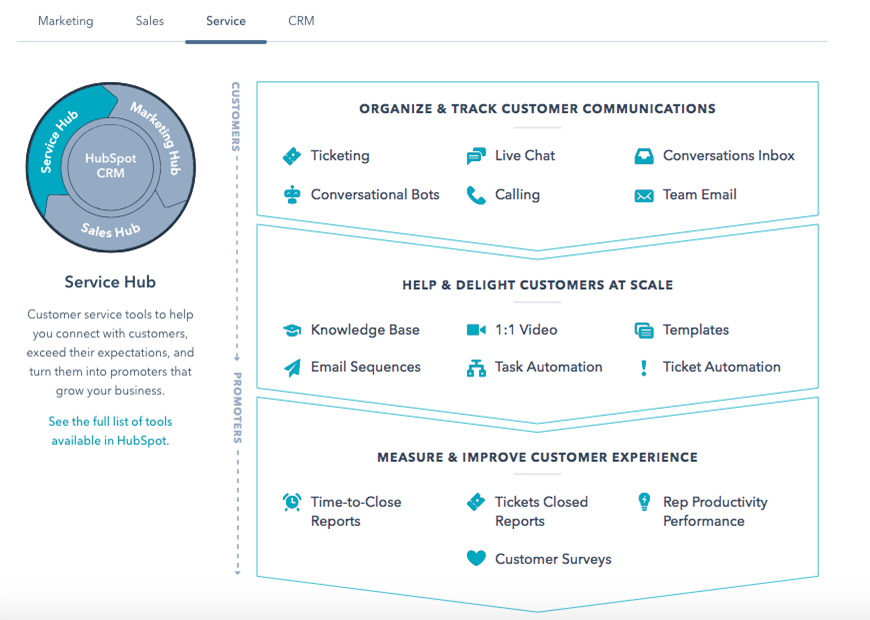 The CRM is the single source of truth, accessible by your whole team, and it connects each stage of the buyers journey together.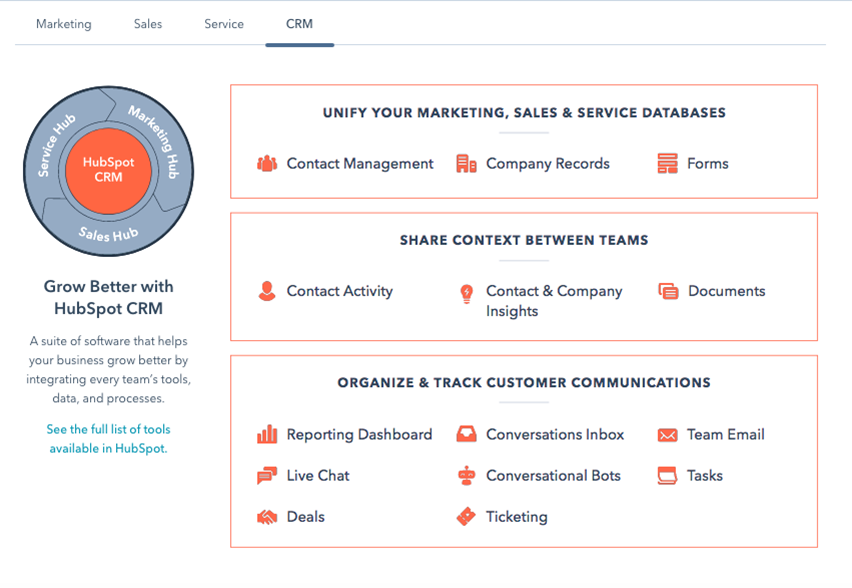 Why 'Go HubSpot' with us?

Our approach is to install the processes that will get you the fastest ROI, and set you up for best long term success.
We're based in Wales, but able to install HubSpot for anyone on the planet.
Are you ready for a demo? Call 02920 290 561 - and Martin (that's me) or Elisa and we'll get you moving forward, or contact us here.