Video has become a breakout trend in the marketing world for the past decade. According to seventh State of Video Marketing Report of Hubspot:
Video remains a key priority for marketers with usage and spend both, overall, increasing slightly throughout 2020, and plans to increase again in the next one year.
The pandemic has increased the amount of online video people watch phenomenally.
Marketers feel more positive about the ROI offered by video than ever, as it continues to strongly influence traffic, leads, sales, and audience understanding.
Consumers continue to use video as an integral part of their journey with brands, and are excited to see even more video content in the years to come.
The increasing rise in user popularity for video in the year 2020 can be attributed to the forced lockdown period globally due to COVID-19 pandemic. Many of the workers were forced to work remotely and utilize digital communication in early April of 2020. Many stayed indoors, watching online videos more than ever before.
At the same time, economic imbalance led to budget cuts in marketing and beyond for some companies. That means businesses have to create the most engaging, effective inbound video marketing strategy so that you can showcase more with the help of less content. This is what inbound marketing strategy is all about.
What Continues To Keep Inbound A Success?
We know the secrets to establish strong inbound marketing campaigns as inbound marketers:
Deliver the appropriate information to the right person at the appropriate time.
What matters the most is the satisfaction of the client which can be fulfilled through maintaining the quality of the inbound content.
It is all about providing timely blogs, social material, and offers because that's where your digital clients are now. They are in the present, not the past.
They are making authentic, compelling content. Many organizations blogged 5-10 years ago to stuff keywords so that Google would see them and give them a page rank boost. That, however, is no longer the case. It isn't easy to read. Customers are not happy about it.
Know the 9 Different Types of Marketing Videos before Filming
You must first decide what type of video(s) you want to make before filming. Check out this list to learn more about your choices.
1. Demonstrations
Demo films illustrate how your product works, whether it's by giving viewers a tour of your software and how to use it or by unboxing and testing a real device.
Learn how to include video into the buyer's journey at each level.
2. Promotional Videos
Image Source
Typically, brand videos are produced as part of a wider advertising campaign to highlight the company's high-level vision, goal, or products and services. The purpose of brand videos is to increase brand recognition while also enticing and attracting your target audience.
3. Interviews with Experts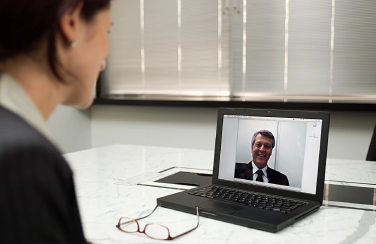 Image Source
Interviewing internal experts or industry thought leaders is an excellent method to establish trust and authority with your target audience. Find industry influencers — whether they support your point of view or not — and bring these conversations in front of your target audience.
4. Educational Videos
These types of video are designed to explain to your viewers why they need your product or service. Many explainer videos depict a fictional journey of a company's primary buyer persona with difficulty solving a problem. This person solves the problem by adopting or purchasing the company's answer.
5. Customer Testimonial and Case Study Videos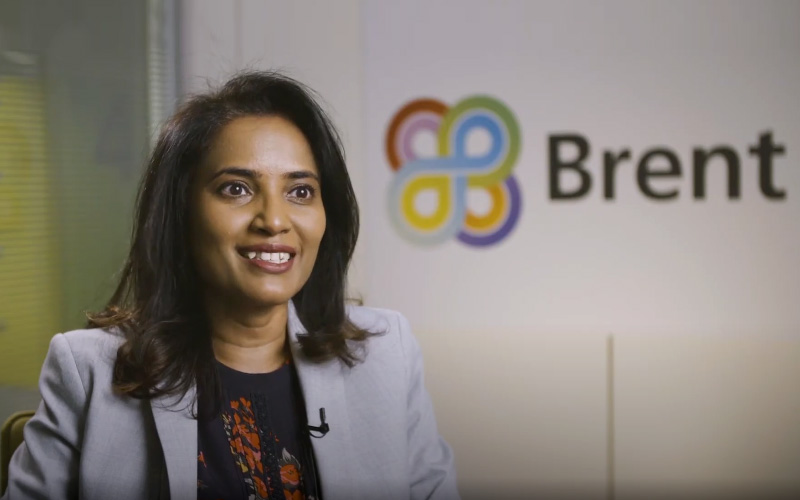 Image Source
Your potential customers want to know that your product can (and will) solve their particular problem. Making case study movies featuring your delighted, loyal clients is one of the finest methods to demonstrate this.
These are your most ardent supporters. Get them to talk about their problems and how your company helped them solve them on camera.
6. Videos from Live Events
Your audience will get a unique, behind-the-scenes glimpse at your organization via live video. It also attracts longer streams and higher engagement rates — consumers watch live video for up to 8.1 times longer than they do video-on-demand. Interviews, presentations, and events should be live-streamed, and spectators should be encouraged to ask questions.
7. Virtual Reality and 360° Videos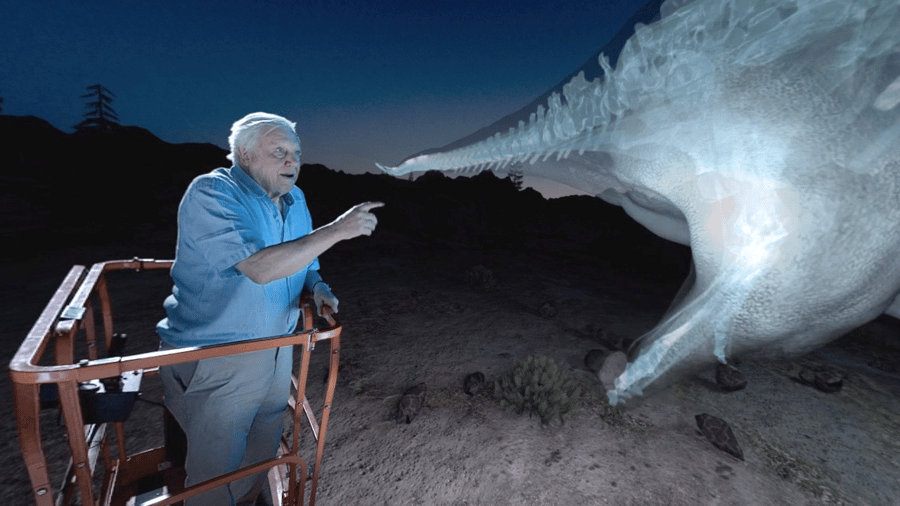 Image Source
Viewers of 360° videos can "scroll" around the video to see it from every perspective as if they were standing there. Viewers can immerse themselves in a location or event, such as exploring Antarctica or encountering a hammerhead shark, using this spherical video technique. Viewers can navigate and control their virtual reality (VR) experience. These videos are typically viewed using virtual reality headsets like the Oculus Rift or Google Cardboard.
8. Videos in Augmented Reality (AR)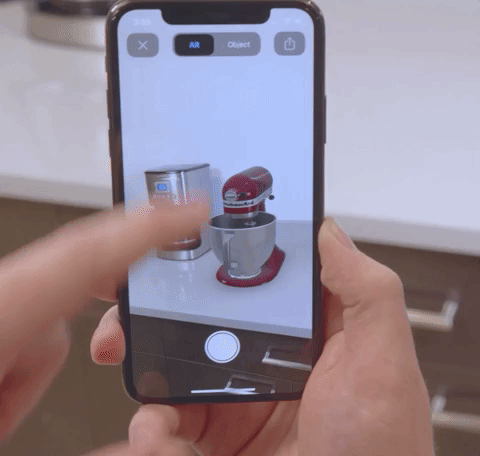 Image Source
A digital overlay is added to what you are now watching in the world in this form of video. For example, you can use an AR to view how a couch would look in your living room by pointing your phone's camera at it.
9. Messages that are unique to the recipient
Video can be a fun way to carry on a discussion or answer an email or text message. Record yourself recounting an important meeting or delivering personalized advice using HubSpot Video or Loom. These movies give your prospects an incredible, one-of-a-kind experience that can help them go farther down the sales funnel.
Three Tips For A Successful Inbound Video Marketing Strategy
1. Determine
Determine a content length that corresponds to the number of videos required for your campaign. Short videos are popular right now, but they may not be what your audience needs. With well-developed buyer personas, this loops back to knowing and comprehending the target demographic.
To maximize your video campaign's efficacy, you'll need to create distinct calls to action in addition to the features of the actual video. Subscriptions to upcoming blogs, content releases, and promotions are examples of call-to-actions.
2. Automate
Once you've determined the types of calls-to-action your video will require, you can start automating lead nurturing efforts ahead of time. Remember, marketing automation is supposed to be your friend, so don't make it too complicated. Each content project should contribute to the achievement of business objectives, not content objectives.
3. Distribute
Like social media, having a regular distribution plan will help with tone and consistency in your marketing campaign and add a layer of trust. Suppose you're making a video series and need to get several videos out on time and schedule. In that case, you'll need to plan your production process by collaborating with video editing tools like Video Caddy.
Exploring the business goals you're aiming to achieve, and the data you've previously acquired for prior content marketing campaigns should be the starting point for planning a successful inbound video marketing campaign.
Final Words
Creating an inbound video marketing strategy is analogous to putting together a puzzle. The best practices you've studied with inbound marketing contain all of the information you'll need to succeed. If you get into a snag, keep these inbound video marketing steps and best practices in mind.
Author Bio:
Ayush Koul is a content marketer and he likes to write about SEO, digital marketing and social media. He enjoys sharing his experience with like-minded professionals and aims to provide customers with high-quality services.