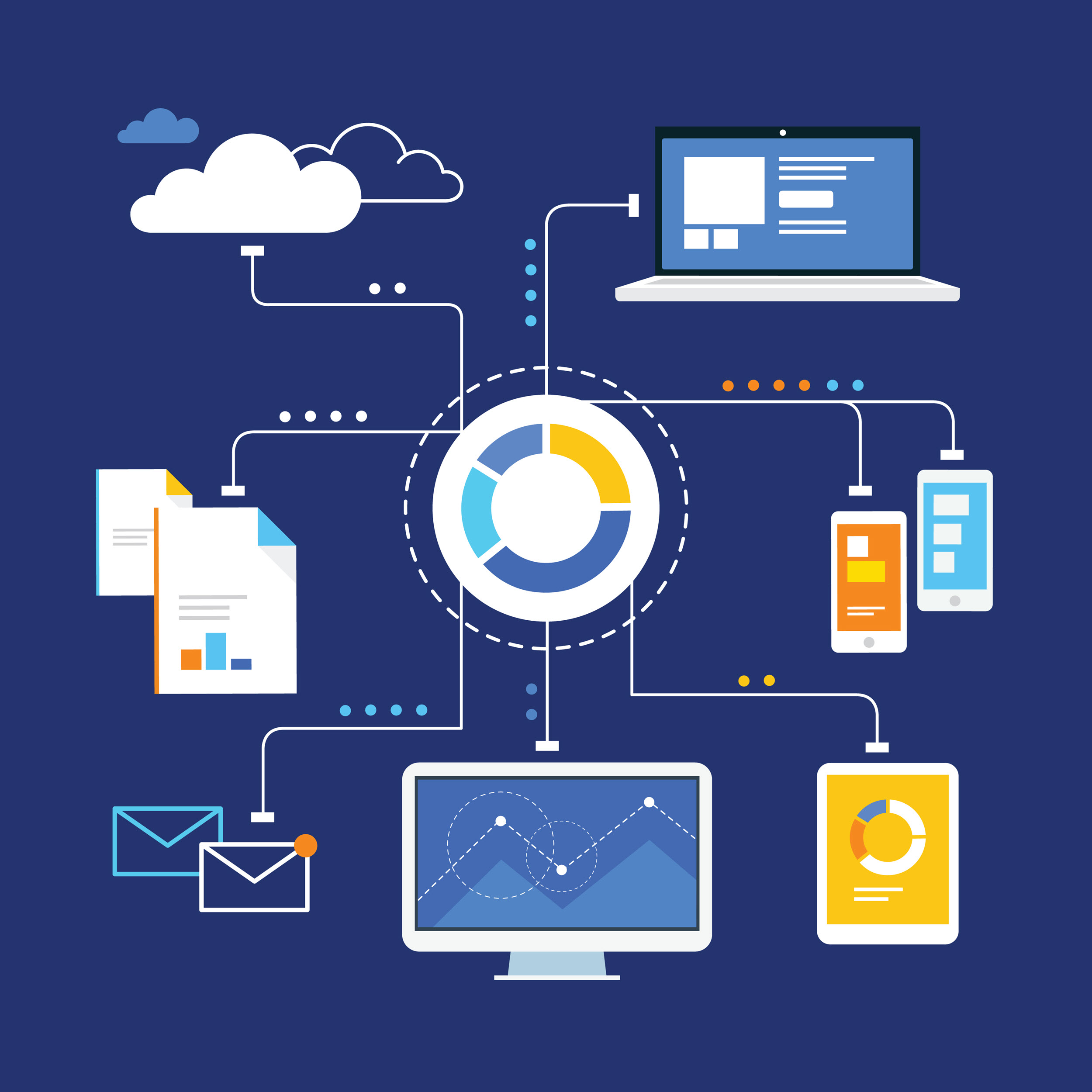 Chances are, you know you need both marketing and data analytics to get ahead in business, but do you know how they work together in order to provide you the best approach?
Not only can the data from your marketing campaigns be analyzed to improve future campaigns, but it can also be used to analyze how your company is performing as a whole. It will allow you to make improvements to your products, services and business plan.
Knowing how to properly combine your analytics and marketing means finding the right tools, knowing the advantages of working together, and knowing the process of analyzing and applying your data.
Tools Combining Marketing and Analytics
Combining marketing and analytics can involve a couple of different software applications which may or may not work well together. HubSpot is a great tool for measuring progress in marketing.
Of all the different SAAS, HubSpot is one of the most versatile in that it has the capability to manage CRM, Social Media Marketing, SEO, generating leads, and measuring analytics.
One advantage of using HubSpot is its dedicated multi capable platform. When you take multiple tasks and combine them in tools like this, you are giving your employees one dedicated program to learn. This allows your various teams to communicate and complete important projects in the safety of one dedicated format that is multi compatible.
Using Hubspot for Metrics
Within HubSpot, Pipeline Analytics gives you lots of valuable information. Using data from your HubSpot CRM, you can identify different concerns your marketing approach may surface, such as high-risk marketing campaigns and which deal types generate the most revenue; all from analytics data.
For example, in the Pipeline, you can use the Value and Won Deals graph to see what the average sale revenue is. Based on this, you can see all clients within your CRM that generate a revenue lower than the baseline average. This is valuable to help you see what clients you may want to focus less on or finish out contracts, and what clients are your biggest money makers.
Other visuals that are synonymously helpful within the Pipeline are the Average Deal Value and the New Opportunity Count visuals. They show how the average sales deal is on a monthly or weekly basis. Using that data to compare it to the New opportunity count provides you with key information as to your lead-sale conversion rate counts towards your revenue. I
f you see the Average Deal Value chart trending upwards and Opportunity Count staying the same, it's showing you that the deals your sales team are generating are at a higher value. On the other hand, if you see Deal Value trending downward and Opportunity Count staying the same, you might want to re-evaluate your sales approach due to a decreasing deal value.
Really, it all depends on your marketing strategy; if the goal is to restructure and sell more lower valued deals, or focus on a few big-ticket clients, it's all available to you by analyzing the data in the Pipeline.
Advantages of Working Together
HubSpot is great for tracking advertisements and PPC's.
A good example of this is when the analytics of a marketing campaign show that there have been few customers following the link in the advertisement, but your website traffic has still risen since the campaign started. This information may be seemingly contradictory, but with further inspection, you can use it to improve the marketing and entice more clicks. HubSpot helps analyze problem areas and allows you to find solutions to the specific problems the analytics have shown.
Using the analytics for your ads, you can also see which ads are most responsive and appealing to viewers ,allowing your design team or ad agency to design ads with consistency and appeal. You can go as far as to create templates for your ads and newsletters based on which ads are the highest performing.
This can help you automate your marketing and reduce the number of tedious or repetitive tasks that your team has to do in a day. Streamlining your campaigns as well as your analytics processes through HubSpot can save you valuable time.
Google Analytics, as well, can combine with HubSpot analytics to make your data set more viable. "These insights are actually available, and are a result of what we call "Closed-Loop Analytics," which links your website data (campaign clicks, acquisition sources, on-site conversions, etc.) with your CRM data (lead status, closed sales, etc.)." writes Oueyown Kim of portent.com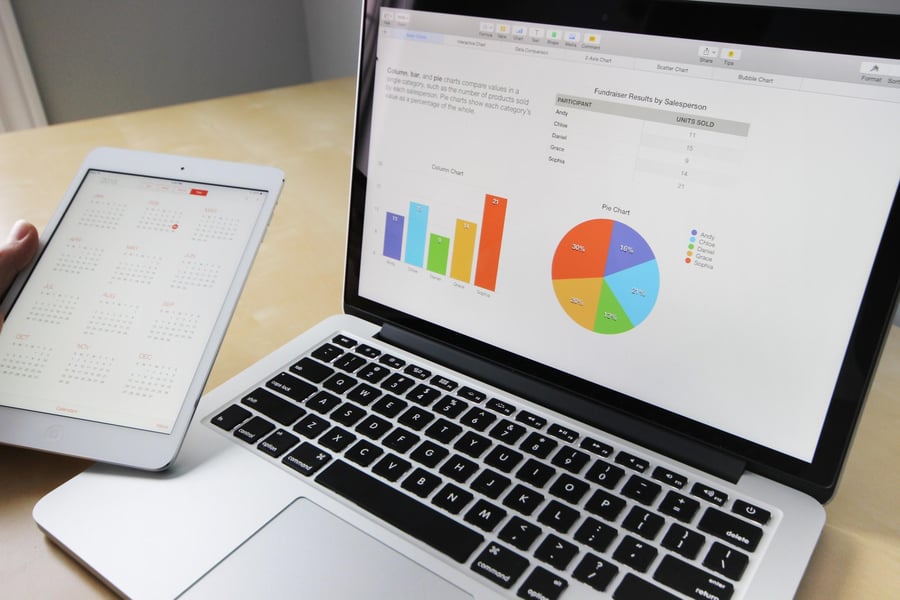 Tracking Sales Reps using Hubspot
Another great feature with HubSpot is that you can track your sales reps, the kind of deals they are moving, and how they are ranked based on revenue. It might be deceiving when there is a sales rep whose sales are quite a bit higher or lower than the average; HubSpot has two visuals, Total Won Deals and Total Won Deals Revenue, that allow you to see the amount of deals compared to the value of those won deals.
If you have a rep that is consistently making a low amount of deals, analyzing the data may show you that that rep is simply scoring a fewer amount of large revenue deals; their name might show up the smallest on Total Won Deals, but largest on Won Deals Revenue.
Your Pipeline has many views; you can toggle it to view sales stats, analyze your customers based on their value to your total revenue, and also see what social media marketing and SEO campaigns are effective and what are not.
Seeing the Big Picture behind Marketing Campaigns
When you are analyzing your marketing strategies, or other areas of data in your company, it is a good idea to not be too narrow in your approach.
The more you narrow down the type of information you have, the more gaps you will find in your analytics. It is much better to start by asking what types of information you are looking for and then searching for all relevant data. You can then start an analysis based on that information and use it to get the most relevant data.
For instance, if you are working on a new project and want to find a good price point for it, then you will want to gather data on what the market is sustaining right now. You will also want to know what your target audience is likely to be able to spend. If you look at the analytics first, it may only focus on the market, and not the real world spending power of customers.
Applying Your Analytics
Some key advantages that we outlined in this article of using HubSpot for business are:
Better able to streamline and automate your advertisement campaigns
Track Marketing Campaigns and Sales Rep performance
Analyzing data for a more targeted audience
Finding solutions to your sales and service team needs.
Using HubSpot as a tool, alongside the other CRM and SAAS that your company may choose to use, can further your ability to hone in on your consumer base and dial in your marketing plan. Learning more about these tools in extensiveness will enhance the reliability of the data they produce.
Although we only touched on a few capabilities of HubSpot, use it to your own extent to discover what capabilities it serves for you; it's versatility allows it to be valuable to many different facets of business.
ABOUT THE AUTHOR
Kevin Gardner graduated with a BS in Computer Science and an MBA from UCLA. He works as a business consultant for InnovateBTS where he helps companies integrate technology to improve performance. He shares his knowledge and expertise not only with his clients but with his fellow bloggers and readers.