Salespeople have to deal with multiple tasks that often leave them overwhelmed, overworked, and less productive. That's why a software tool that streamlines processes is often a refreshing addition to any sales team.
The HubSpot Sales Hub offers an effective solution for supporting sales teams, which can go a long way toward boosting your business. Here are some of the main benefits of using HubSpot's Sales Hub Enterprise.
In-depth Analytics
One of the core lessons taught in both in-house and online sales training is to analyze and review the effectiveness of sales programs. If one strategy fails to meet expectations, it's often important to change tactics until you land on the best-fit strategy for your organization.
Hubspot's Sales Hub Enterprise gives you a wide range of reporting options to help you gauge the success of your efforts. With more than 500 fully customizable reports, you can easily take a deep dive into each metric.
The reports are divided into categories that help give you a clear picture of the areas that need improvements, enabling you to act quickly. For instance, you can introduce training or reshuffle the team to strengthen weak areas.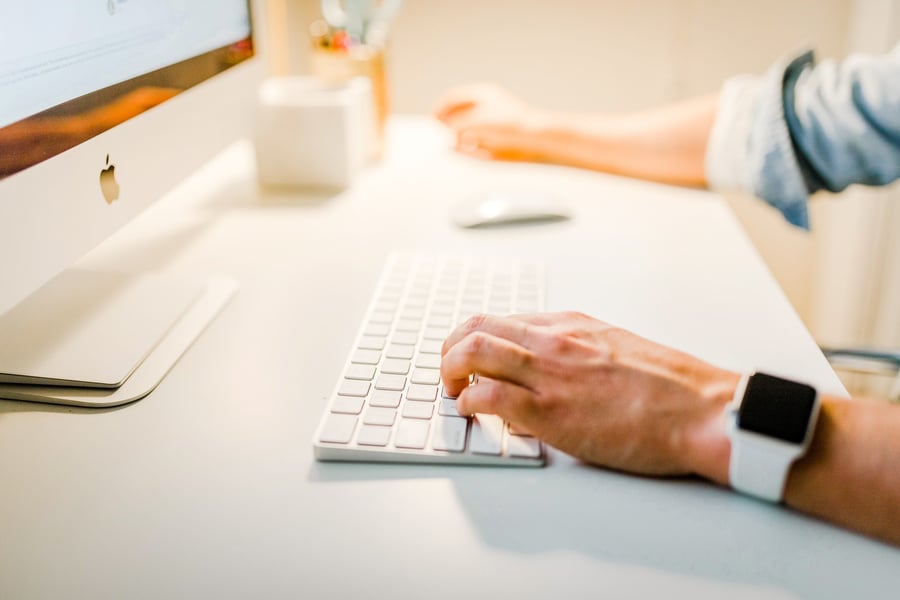 (https://unsplash.com/photos/Imc-IoZDMXc)
The Hub allows you to view reports for different key performance indicators like:
1. Sales outcomes
In this category, the reports can be broken down into more specific indicators such as:
Average deal size.
The speed at which deals are closed.
A breakdown of revenue by source.
Fulfillment of quotas.
2. Individual sales rep statistics
These reports highlight important metrics, including:
Each rep's meeting outcomes.
Number of deals created per user.
Length of each rep's deal pipeline.
Activities of all reps and team leaders like emails, completed training, calls, or online chats.
3. Forecasts
The system gives you an outlook on critical factors like:
How much revenue you can expect for each period.
How many deals are likely to be completed.
Which salespeople have their quotas within reach.
Which leads look most likely to become customers.
Access to all these detailed reports at the click of a button makes it easier to coordinate your teams. You can use this information to train individual sales reps and keep a sharp focus on improving your overall sales strategy.
Plus, Enterprise Hub allows you to organize users by team, product line, or regions to accurately check performance.
Provides sales engagement tools
Research shows that companies that contact prospective buyers within an hour of an inquiry are 60 times more likely to seal the deal than companies that wait 24 hours.
However, salespeople can't always focus on responding to inquiries immediately. With other duties like scheduling emails or making templates screaming for a salesperson's attention, there's often very little time left to interact with customers.
With HubSpot Enterprise, various engagement tools are woven together under one platform.
With all the crucial tools in one place, the sales rep's job becomes clear-cut. Rather than spending time with their eyes glued to countless non-selling tasks, salespeople have the room to focus on the bigger picture—the actual selling.
Some of the engagement tools you'll find on Enterprise include:
Templates
The Hub has detailed email templates that will cut the time you spend running over ideas or searching online.
Sales Sequences
The sequences include email tracking and sales automation features to nurture prospects, build trust, and guide customers along the sales pipeline without the stress of manually scheduling tasks.
Tracking
Enterprise comes with inbuilt tracking capabilities for emails and calls, which helps speed up prospecting and follow-ups.
With the tracking tools, you can use the benefit of hindsight to improve training and polish your future interactions with customers.
Custom quotes and accounting integration
When the customer is ready to make a purchase, it's time to bring accounting documents into the fold. At this stage, complicated issues like tax and currency exchange rates come into play.
You have to present customers with bespoke, detailed invoices and quotes that clearly show all information about discounts, price, and tax to avoid clashes. Using spreadsheets to create these invoices can overwhelm salespeople, derailing from closing deals effectively.
HubSpot Enterprise sets the tone for frictionless deal closure. By allowing users to create state-of-the-art sales documents that are fully customizable, there's no need for spreadsheets.
The Hub also integrates seamlessly with various accounting tools like Xero, Quickbooks Online, and NetSuite.
The broad scope of accounting software interlaced with the enterprise hub allows you to send correct and detailed invoices while updating your accounting system in one go.
Overall, HubSpot's Sales Hub Enterprise helps harmonize the most integral engagement tools on one platform, setting your business on course to blast off into success. With the guidance of forecasting and analytics tools, you can stand head and shoulders above the competition. Plus, the Hub caters well to the accounting side of things.