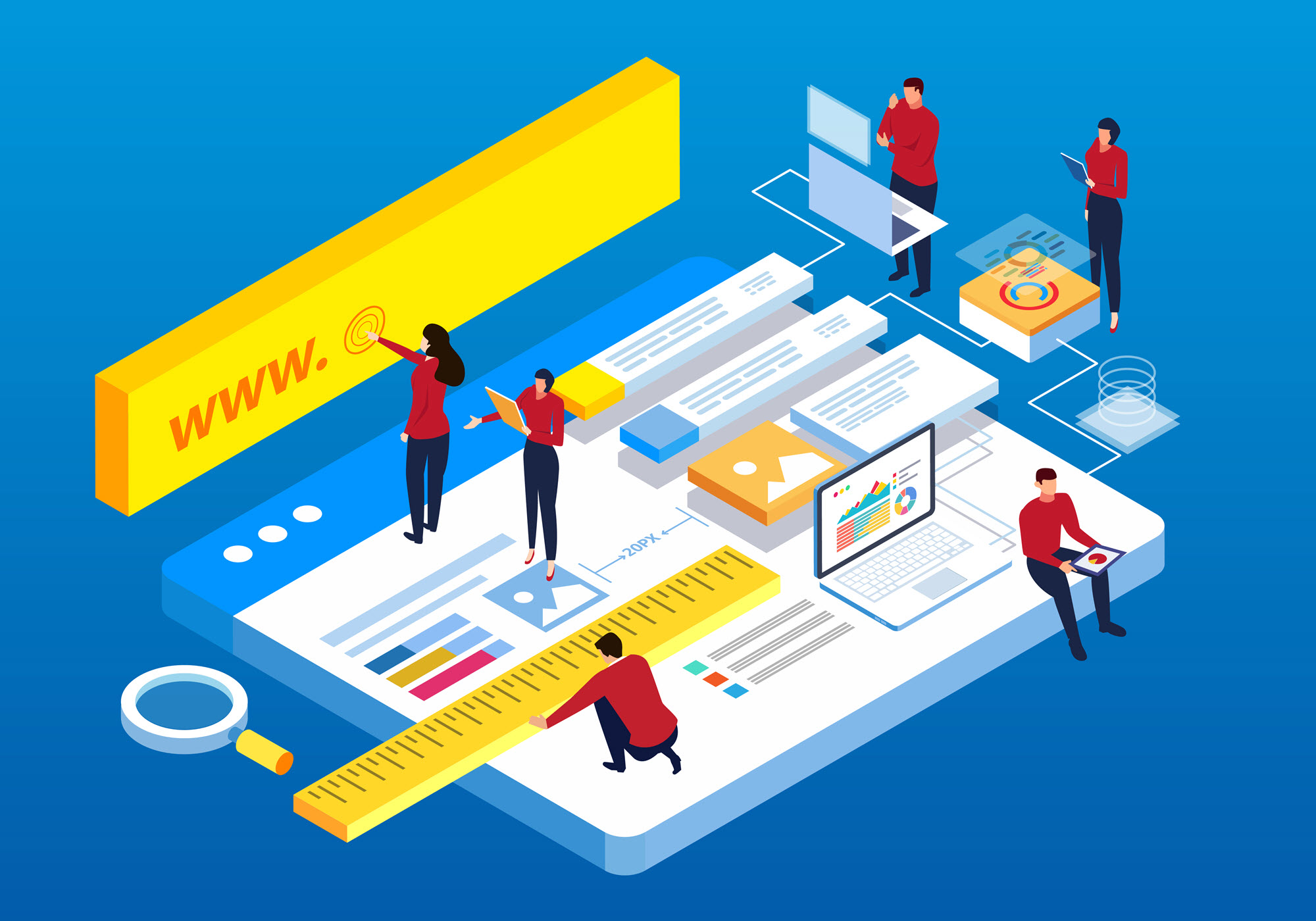 For any small company looking to expand its market share, a website should be the main sail of your corporate ship, the most important element in keeping you on track. Your visibility online is the one thing keeping you in the minds of customers, so ranking well in search engine results should be your top priority towards gaining a foothold in the market.
With that in mind, you probably should be thinking about Domain Authority if you aren't already. Created by SEO dons Moz, this is the definitive score given to companies, that ranks their appearance in search engines. Your DA score is between 1 at the lowest and 100 at the top, and while you want to be as near to the top as possible, what really matters is where you are in relation to your competitors. That's what will get you to the top of the search engine results and into the minds of customers.
It's important to note that search engines like Google don't use the DA score to affect its ranking, but that it's still a good indicator of where you match up with your competitors in terms of market visibility. With that in mind, here are a few tips on boosting your DA score and improving your search engine rankings.
Linkin' Like Park
Links to other external sites - high-quality sites, of course - on your website content is usually a surefire way to improve your ratings in search engines. This is down to the fact that Google ranks sites by how well they answer search queries, and certain sites — large media outlets being a prime example — have proven their answering abilities over time.
Link to these high-quality resources and Google will recognize your page's ability to answer the user's questions and will push you up the search results as a reward. As a side benefit, these sites themselves will appreciate the diverted traffic and may even backlink to your site, improving your rankings even further.
Regarding backlinks, Ron Hubbard, a marketing writer at LastMinuteWriting and Writinity, stresses how important they are. "It's simple maths: the better your backlinks, the better your website. Notice, I said better, not more, because the quality of the sites backlinking to you is what matters. Backlinks from authority sites are good, those from low-quality sites are bad."
It may not make much sense for you to do this on the home page of your website, download pages or other pages of your site where there isn't any reason to have much text. If this is the case, add these high-quality links to the blog area of your site. If you link these sites coherently, in relevant articles in your blog, your readers will appreciate the access to further, quality knowledge on the subjects they come to your site for, boosting your stats.
Other websites will also appreciate the boost in traffic to their site, and will likely start to link to your site in return.
SEO Is Key
It's no surprise that search engine optimization is an indispensable way of improving your search engine ranking. The key point here, however, is to not let any of your pages through without applying SEO best practices. Carrie Poppie, a tech blogger at DraftBeyond and Researchpapersuk, says "Give yourself the best possible chance of ranking by making sure every page is set up for SEO. When you set out to build the perfect house, you start by laying one brick perfectly. Make sure each of your pages is a perfectly laid brick."
Make Good Content
It's a simple step that so many websites forget. It's much easier to pay someone to churn out content they know little to nothing about for a fraction of the cost of a qualified producer that many websites don't go to the trouble. However, like we just pointed out: search engines like content that answer questions, so it often pays to make a smaller amount of quality content rather than reams of poor content. Good content will eventually pay for itself in how it converts visitors into advocates for your website, driving your DA score up even more.
So as above, one way to produce high-quality content is through backlinking. You could do this through creating guest blog posts on reputable websites, or boosting your social media shares, or retweets. As well, if your website has become associated with irreputable sites, the Google Disavow Tool can easily remove these associations.
Be sure also to keep an eye on your site's stats when you're doing this, making good content and playing with the writing style, while checking your ratings all the while to see whether each latest change boosts the rate of returning visitors. When these visitors enjoy your content, you will also likely find that they promote your website by sharing links to it and its content through various social media. This type of promotion by visitors to your site is a thing that in turn will also boost your site's ratings.
Conclusion
This article only gives the briefest introduction to improving your Domain Authority score; there many more things you can do to boost your ranking and increase search conversions. But the philosophy inherent in these steps is useful no matter where you are in the market.
Spend time and effort on all aspects of your offering: make good content, detailed SEO pages, and high-quality links. Quality always trumps quantity when it comes to DA ranking. If you've done all of this and your DA score is still low, don't despair. Market visibility is a slow game that requires a lot of work, and sometimes patience is the best practice.
Victoria Munson is a business reporter at Lucky Assignments and GumEssays. She keeps up with developments in technology and web development, interprets the news and delivers the facts in articles. Victoria is also passionate about digital marketing and technology trends.