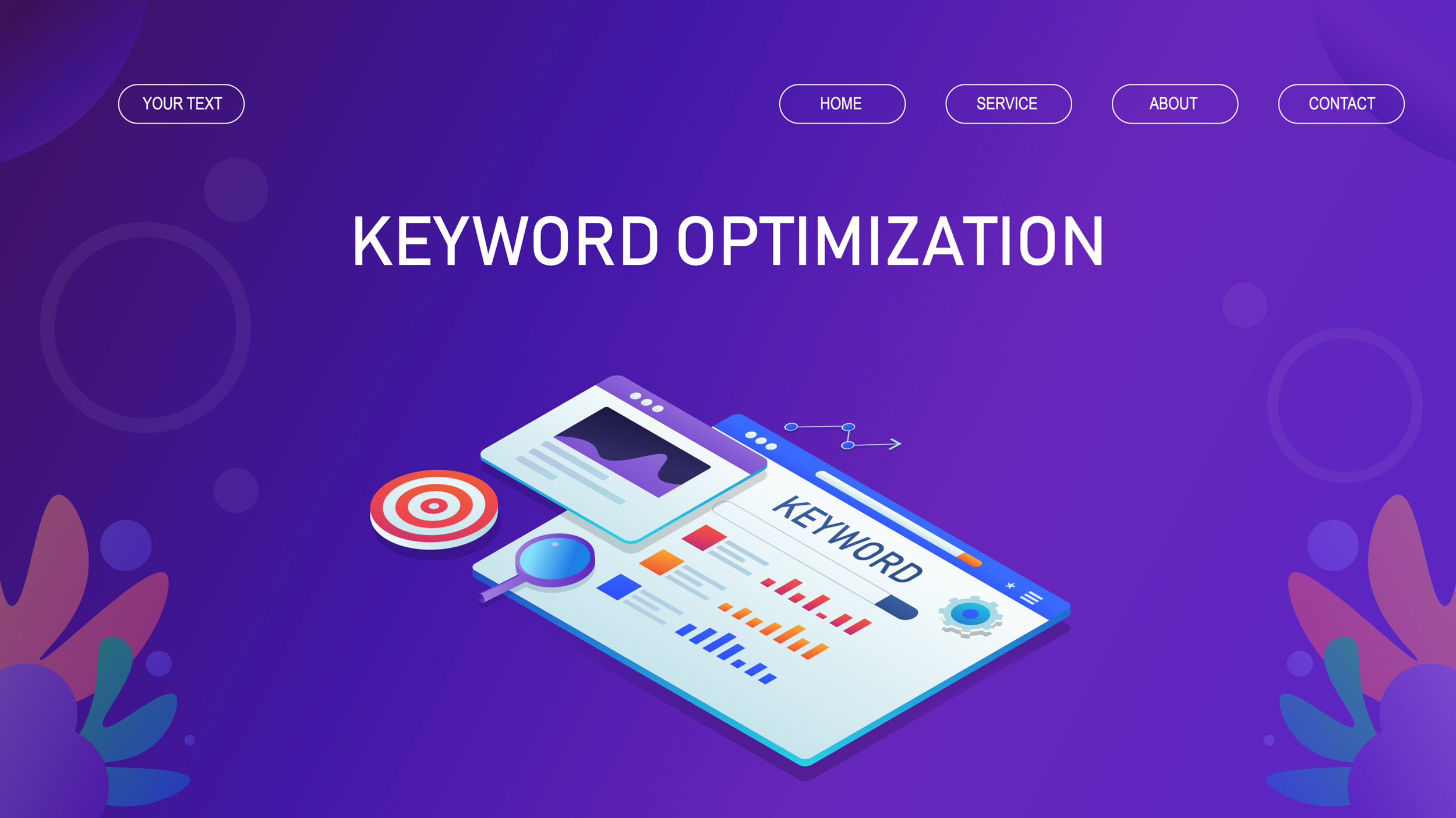 The secret to a website properly optimized for search engines lies in the excellent use of relevant and targeted keywords. So how do you know the right keywords to search for? Finding the right keywords rests on your ability to understand your target market and the words they use in searching for your content, product, or service. And of course, with the help of analytic tools that can make keyword optimization a lot easier.
In this article, I will be discussing what search engine optimization (SEO) keywords are and how they impact website traffic. Also, I'll be giving you tips on how to use keywords to help optimize the most critical parts of your website.
What Are SEO Keywords?
SEO keywords are the keywords and phrases contained on your site posts and are an integral part of SEO. These SEO keywords make it possible for people to find your site via search engines (such as YAHOO, Google, Bingo, etc.) when searching for your type of product or service. In essence, for your website to be well optimized and rank above your competitors, you need to be able to "speak the same language" as your target audience.
Now that we understand the importance of keyword optimization for your website let's take a look at how you can get search marketing campaigns rolling using the right keywords.
1. Find Organic and Relevant Keywords
Organic and relevant words or phrases those keywords that align with your product or service. When the keywords used aren't intrinsically related to the content on your website, then search engine traffic will drop. Thus as a search marketer, there are a few more tips to finding relevant and organic keywords:
Carry out an SEO keyword research more than once

Regularly update and expand your SEO keyword list

Don't only target popular keywords. It gets saturated and too competitive.
Also, you need to consider Keyword Intent for your website. This means that the intent of your target audience defines the value of your keywords. Are they online? Are they ready to buy? Or are they merely in search of solutions or pursuing information? The answers you get from these questions can provide you with organic and relevant keywords for a successful website.
2. Use Keyword Tools
Besides research on keyword intent, there are also various SEO keyword research tools out there that can help you find keywords that will improve traffic and conversions on your website.
You can start with free tools such as Google Keyword Planner, Google Trends, and Keyword Tool.io. These keyword research tools are a great way to quickly and easily identify strong long-tail keywords for your website SEO campaign. They come with an interactive and colorful metric gauge or graph containing a wide range of relevant data.
Furthermore, there are also other paid keyword research tools you can try, such as SEMrush, Accuranker, HubSpot, Serpstat, etc. These keywords are not only very highly intuitive, but they also let you track your SEO rankings, keep an eye on your competitors, and come with fantastic content strategy tools to help you generate web traffic.
3. Avoid Keyword Stuffing
Keyword stuffing is when keywords are repeated continuously in the page, content, descriptions, titles, headings, URLs, or even at the content below the fold. Though most web content marketers use it as an SEO trick, search engines are now designed to detect keyword stuffing. And the penalty for this is a low SEO ranking.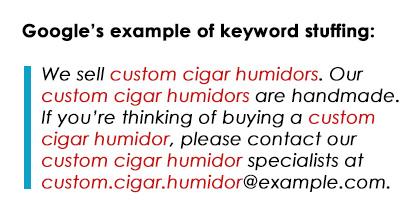 4. Create Unique Indexed Text
Another excellent tip for keyword optimization is to ensure that the content on your web page is unique. To check if a text is unique, copy parts of the unique text to be used and then place them in round brackets to conduct a Google search. Where there are multiple results for the unique text search, check the files to see what parts of the content is duplicate or very similar.
Duplicated or similar text is prevalent with eCommerce sites that use content provided by manufacturers. Thus if this is the case with your unique text search, you should consider rewriting your index text so you won't be competing with all the other sites for listings.
5. Update or Add a Headline
Most web surfers usually read the page headlines, so your website must have one. When creating a page headline, don't forget to include a couple of relevant keywords. It does not only improve your website page ranking, but it also assures the visitors on your site that they are on the right page.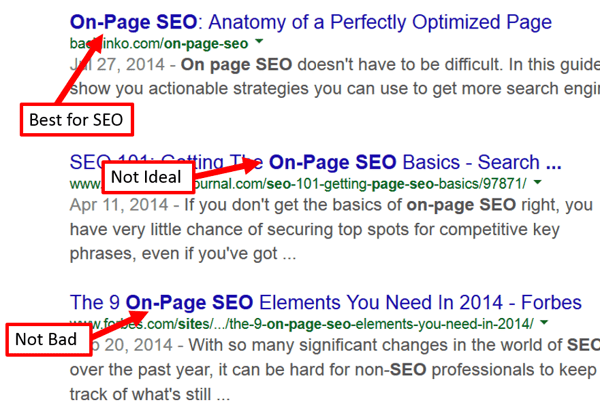 6. Optimize the Text in Existing Content
Next, you should optimize the remaining visible texts on your page. However, ensure to make the page very readable. You can do this by including subtle variations of relevant keywords without forcing them into the text and making the messages awkward. Whereby you can't figure out where to place a keyword in existing content, then it might be a sign that the content does not suit your page.
7. Include New Content on The Page
After you have edited the text in your existing content, you can search for places with the page to add new content. Here are some ideas you could use:
Left/Right Column Content
Target spots on the page where you can add content that will be helpful to your target audience and likewise improve SEO results and conversions. For example, you can place sales, a link to a useful blog post, or snippets of testimonials like you have on the Best Writers Online writing services review website, in the right or left columns of your page. And ideally, they should all include one or more important keywords
This is most suitable for image-heavy homepages. The tip here is to add a few new texts providing more about your service below the home page. You can also add links to pages for more information about your products or services.
8. Create Alt Tags for the Image Links
Try to create keyword-rich Alt Tags for image links, so it improves the search rankings for the page where the images are embedded in and the page they link to. This tip is convenient for pages with images that do not have additional links. Thus Alt Tags for images can be used as links should contain more information about what can be expected if a user clicks on the image link.
9. Update the HTML Page Title & Meta Description Tag
Although you will need to write out beautiful tags, before writing, it is crucial to look out for any issues with how these tags are generated on your website. With sites such as Drupal, WordPress, Joomla, etc. you are prone to find limitations with the CMS systems.
To remedy these limitations, check if there are available settings or plug-ins to improve HTML Page title and description tag handling. If there isn't any, then you need to create your tags within limits set by the web development system.
10. Attract Searchers with Your Title and Description

Titles and Description tags allow you to tell your target audience what your website, section/category, or the specific page is all about. So always have it in mind to craft Title and Description tags that go hand in hand and can attract visitors to click to your website when it appears on their search result.
Conclusion
Keyword optimization, when done right, can boost your website's SEO rankings and generate site traffic. However, remember that SEO is not about cramming in as many keywords as possible. It's much more using organic and relevant content your target audience can find useful.
ABOUT THE AUTHOR
Gregory is passionate about researching new technologies in both mobile, web and WordPress. Also, he works on Best Writers Online the best writing services reviews. Gregory in love with stories and facts, so Gregory always tries to get the best of both worlds.