An e-commerce website generates the majority of its sales and revenue from its traffic. This is why you must know how to implement Search Engine Optimization.
The problem is that SEO can be complicated. Hence, many people who run an online store get it wrong.
This post will share with you a step-by-step guide on how you can use SEO to boost your e-commerce website's online visibility.
Step 1: Audit Your Online Store
When you start your e-commerce website, it is imperative to run an audit first. Doing so allows you to identify immediately what hinders your success.
An SEO audit also gives you an insight into what digital marketing tactics are working for your business. That way, you will know what to maximize.
Here's the thing: Just because one tactic brings you traffic does not necessarily mean it brings you revenue. The same thing goes with the keywords that you are targeting.
Moreover, a full-scale SEO audit takes a while to finish. Because we are not just looking at your website. It is also imperative to check your backlink profile, content assets, and more.
Hence, it would be ideal to do this first. Let your audit tool run in the background while you work on other aspects of your SEO strategy.
Step 2: Conduct Keyword Research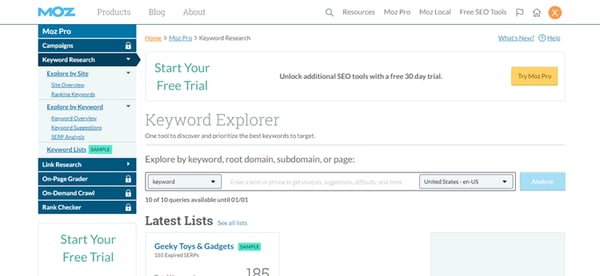 Like any SEO campaigns, SEO for e-commerce should begin with keyword research. Luckily, it is straightforward to do so.
All you need to do is list down all the pages on your website and find and map the keywords appropriate for each of them. But this means optimizing keywords per category and per product.
Another thing to keep in mind is to optimize the crucial pages first. We are talking about the pages that bring the most revenue.
Step 3: Optimize On-page Elements
Your on-page elements include the page titles, meta descriptions, and H1 tags. And it is common to see an online store following the same pattern.
After all, writing unique meta information per page can be daunting and boring. However, Joshua Hardwick of Ahrefs believes that there is no way to optimize a website using this approach.
That said, we suggest that you take a hybrid approach. Optimize the meta information for your priority pages and use a templated method for the rest.
As for your H1s, you can use the category titles and product titles, respectively.
Step 4: Optimize Your URLs
When you run an e-commerce website, it is not surprising to see a messy URL slug. The problem is that e-commerce platforms do this by default.
Hence, you should tinker with your platform's setting and select a more optimized format. Here are some acceptable examples:
com/category-name

com/category-name/sub-category

com/category-name/sub-category/product-name
The key here is to make your URL as descriptive as possible. That way, your site visitors would know what the page will be all about. The same thing goes with search engine bots, who are responsible for crawling and indexing your website.
Step 5: Write Unique Category and Product Descriptions
Now that we are done with the technicalities let's move on to the creative side of running an e-commerce business. The first stop is your category and product descriptions.
Category and product descriptions allow you to incorporate your target keywords. But that does not mean that you should add them to your description willy-nilly.
It would still be best to make it unique and keep it natural. And instead of describing your categories and products, talk about the benefits they can bring to your customers.
Step 6: Add Schema Markup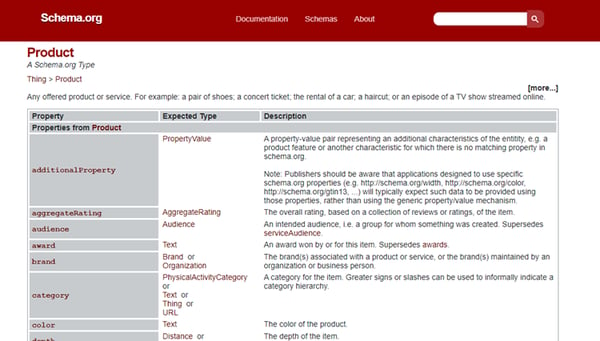 Schema markup is a semantic code that you add to your website. Its role is to make search engine bots understand what your website is all about.
The right schema markup allows the bot to understand whether the page it is crawling is a product page or a blog post.
You would know whether you have the right markup (or the lack thereof) during the audit. But just because you have a schema markup, it does not mean that it is the end of it.
You would be surprised at how many product-related schemas you can add to your e-commerce website.
Step 7: Fix Your Content Issues
Let's face it: An online store is heavy with multimedia content that texts become an afterthought. Hence, an e-commerce website is prone to duplicate content and orphaned pages.
What you can do is fix these issues.
For your duplicate content, you can delete the identical page and redirect it to another one. In some cases, a canonical tag can be your best friend.
As for your orphaned pages, this may require some website restructuring. That's because the rule of thumb is no page should be three clicks away from the home page.
The problem with such an approach is that some pages on your e-commerce site will not make the cut. That said, ensure that your important pages are only three links deep.
Step 8: Build Quality Links
Building links for your e-commerce website can be tricky. Nonetheless, you need links.
You can start by fixing your internal links (i.e., links from your blog posts to your product pages). You can also try to get links from websites that link to your competitors.
Another option is influencer marketing. Pick a relevant influencer who also blogs to maximize the exposure of your products online.
Thankfully, there are many e-commerce link building tactics that you can use.
Final Thoughts
There is no need to reinvent the SEO wheel when it comes to e-commerce. However, it is vital to keep the fundamentals in mind.
Doing so ensures that your online store is well-optimized for search engines. This can lead to better and relevant online visibility.
Meaning, people who are likely to buy from you will come across your website using your target keywords. And with the right design elements in place, you can convince them to bring out their wallets and buy your products.
That said, SEO is more than just ranking for your target keywords and generating thousands of organic traffic. It is also about ensuring that the traffic you generate is transformed into sales.
About The Author
Jake Rheude is the Director of Marketing for Red Stag Fulfillment, an ecommerce fulfillment warehouse born out of ecommerce. He has years of experience in ecommerce and business development. In his free time, Jake enjoys reading about business and sharing his own experience with others.