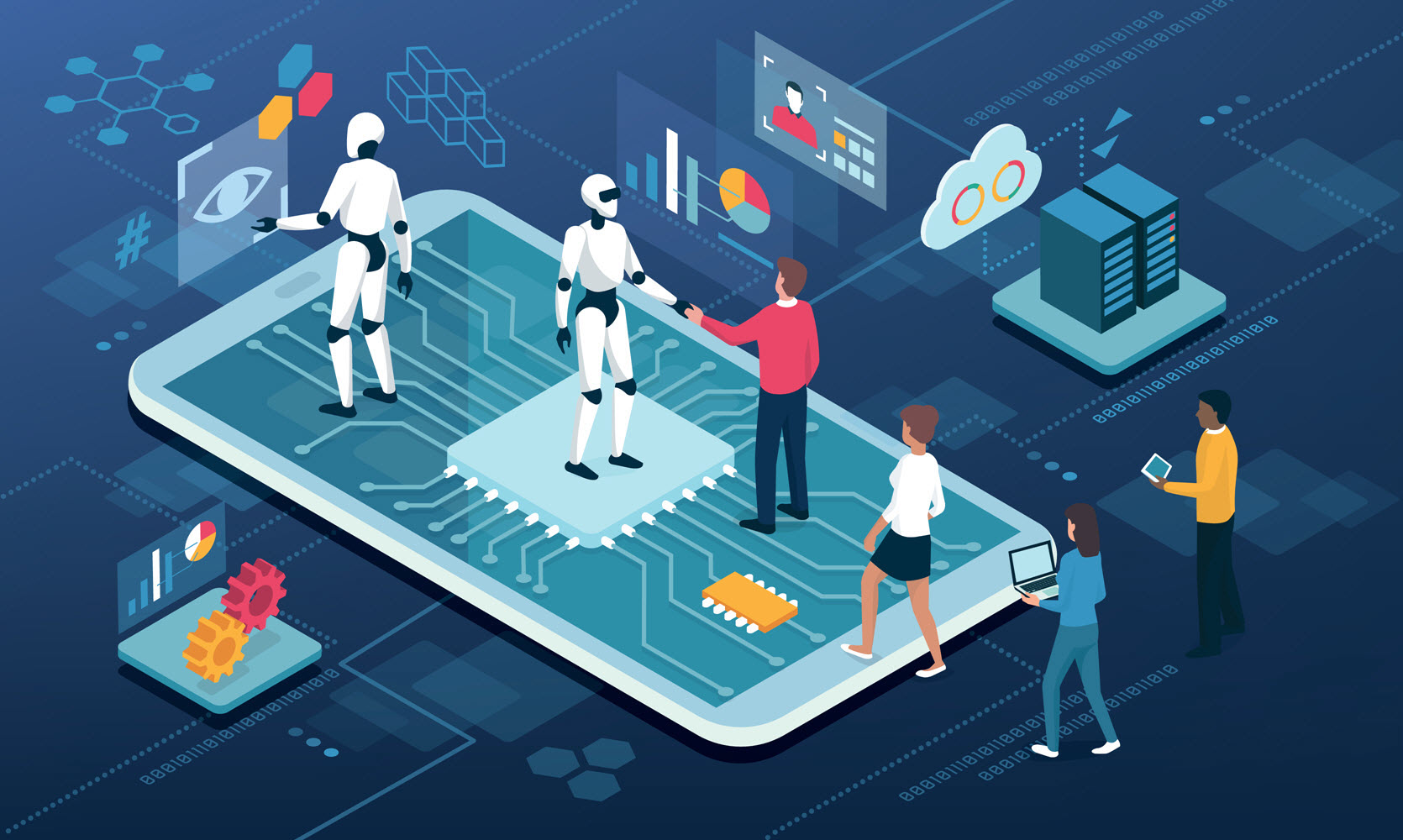 The artificial intelligence movement has made its self a prominent source of performance and methodology in place of human intelligence. With today's ever-growing need for efficiency and quick results are pushing sales leaders to depend on the qualities in which AI can provide.
High conversion rates, ease of e-commerce, and even entertainment platforms are all examples of the implementation of AI into the everyday lives of users around the globe.
To better understand the overall interactions you have with AI daily, watch this video created by HubSpot.
Now that you better comprehend what AI could do for you, here are a few ways to begin implementing the systems to increase sales and revenue.
The Measurability of Unstructured Data
Without an AI system in place, tasks like analyzing your most liked posts on social media, comparing your reviews online, and categorizing your consumers based on click rates are monotonous, tedious, and time-consuming. Be forward-thinking by utilizing programs that can help you to identify how your online presence is affecting your consumers. It goes as far as even taking all of the data mentioned previously and merging it all to understand better how your ideal client is interacting with your content and product.
Leverage the Upsell
Although generating new leads is the way to increase growth, extending the current consumer's willingness to purchase is the way to retain growth. AI has features that not only can identify if the customer has the potential to buy again, but it can also help you gather data on what products and marketing tactics bring them back to purchase again. Marketer Walter A. Hajek explains another popular feature of AI systems at Australia2write and Nextcoursework as, "the capability to produce data on how the product is being used now, especially with things such as e-courses and online educational resources." This is all possible through the creation of machine learning.
Efficient Content Creation
With resources such as machine learning through HubSpot, "you can create new topics automatically based on your existing HubSpot pages and blog posts. This feature is a great way to get some help from the system when you want to start working with topic clusters (which is highly recommended, by the way)." These types of features are design to create optimization and organization of content. The overall goal here to dictate the failure vs. success outcome of the content you are creating.
Risk vs. Reward
Risk vs. reward is where AI comes into play to prioritize your decision making. The larger your company begins to scale, the more decisions need to be made, which increases the risk of loss. As a leader, you may not have the time to dissect every detail of every opportunity, while AI, on the other hand, can implement algorithms and machine learning to evaluate the risk for you. According to Charlotte B. Alvarez at Britstudent and Writemyx, "the more you interact with the intelligence and give it information to learn from the more accurate your risk evaluation becomes." You can increase your reward by allowing AI to focus on the opportunities you may not have time to give attention to.
Learn More; The Power of Research
You are already on the right track by finding and absorbing information such as this article. There are tons of worthwhile resources out there to help you navigate the overwhelming amount of information that can be found across the web. One resource provided by HubSpot is called Artificial Intelligence and Machine Learning in Marketing: Live from MAICON. According to HubSpot, "This course is an introduction to artificial intelligence and machine learning, including how they're defined, what distinguishes them from one another, how to apply them in marketing, and how to begin the conversation for piloting artificial intelligence." Resources such as this are a valuable first step into implementing AI for your best success.
PhD Kingdom and Academic Brits content marketer, Michael Dehoyos, is an expert in marketing strategy concepts. In addition to this he contributes and writes for many different publications and websites, such as Origin Writings.