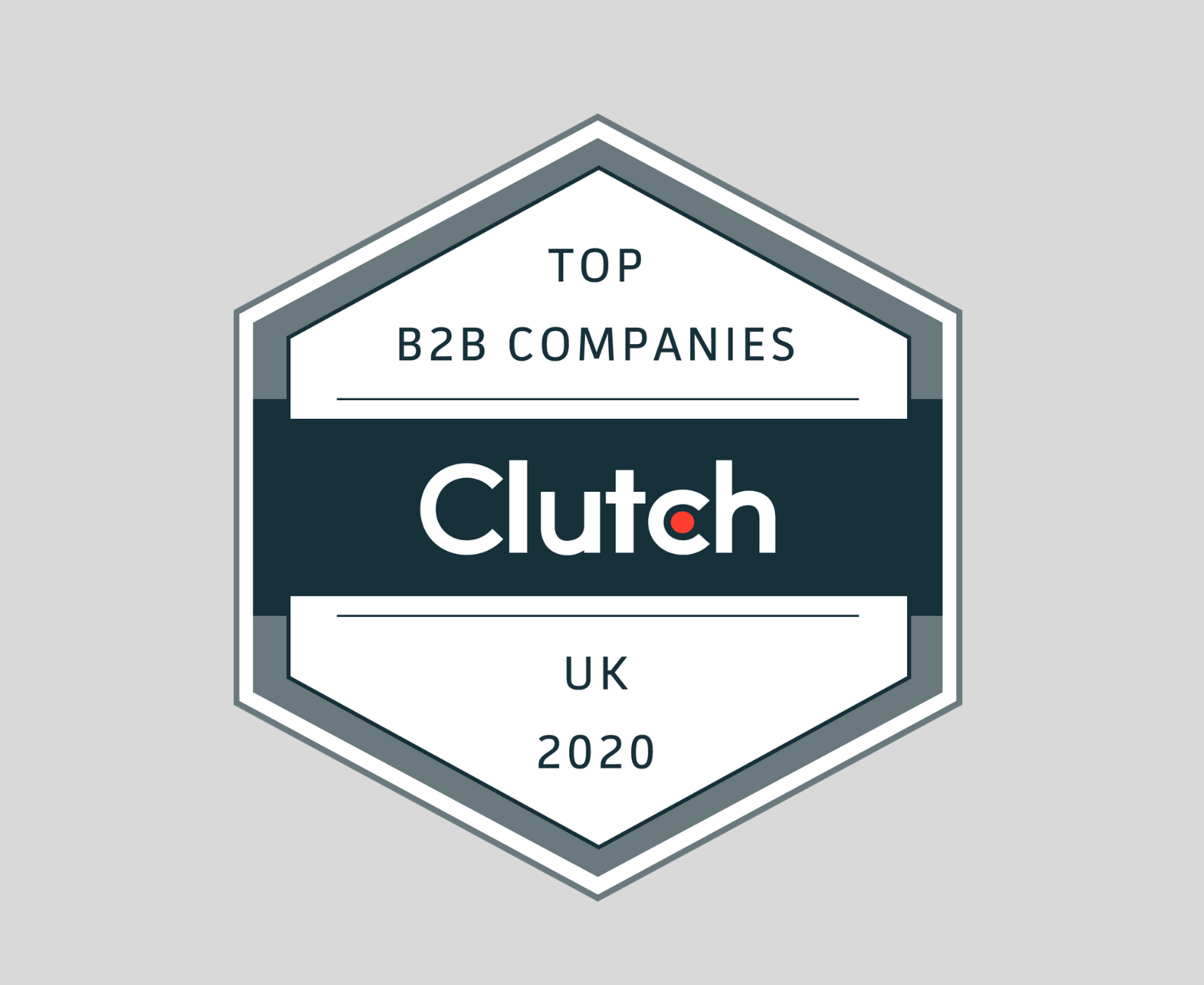 Here at Plus Your Business!, we know it can seem impossible to overcome your typical business challenges while also putting highly effective marketing measures in place to help you get ahead of your competition. That's why we're here to help! We help companies grow by putting HubSpot at the center of their businesses, increasing transparency in your marketing, SEO, and organic traffic.
In recognition of our efforts, we've been named a leading UK content marketing agency, according to Clutch's 2020 research!
We'd like to thank our wonderful clients for helping us win this award. They engaged with Clutch analysts to assess our impact on the basis of quality, schedules, and overall cost! We're happy to say we've received a wonderful five out of five stars on Clutch based on that feedback! Take a look at a recent review below: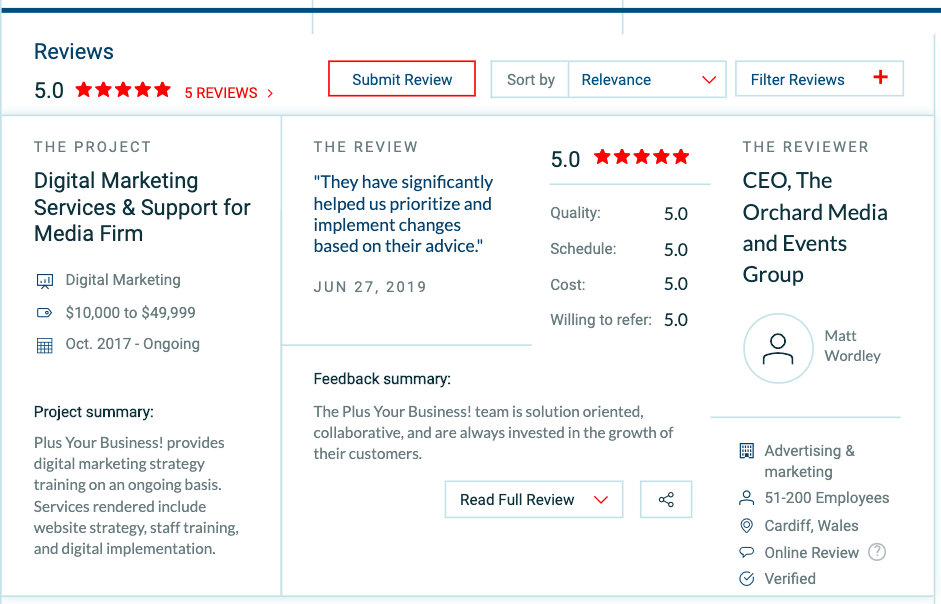 "For the past 4 years we've supported or clients by delivering consulting and agency services, with HubSpot at the centre. We're delighted to have so many good reviews across the web, and Clutch has been great to display some really in-depth testimonials to our results - and winning an award for our hard work is great too."

– Martin Shervington, Founder of Plus Your Business!
We've also been recognized by The Manifest and Visual Objects, two of Clutch's affiliate sites. Plus Your Business! was identified as a leading UK content marketing agency by The Manifest, a business data and how-to platform. Visual Object, a site that delivers industry-wide recognition through portfolio resources, named us a top branding company in our area as well.
We're proud of this recognition and look forward to helping our clients excel in their industries for years to come. Drop us a line if you'd like our help putting HubSpot at the center of your marketing efforts today!