A good product page is the core of all e-commerce websites. It correctly displays products and reflects their quality, helping the visitors decide if they want to make a purchase. A product page is a crucial part of the buyer's journey, so it's essential to ensure it meets the highest standards.
A huge part of a product page is product displays. They show the product in the best kind of setting, persuading the customer to buy. Although creating a good product display may seem like a complicated skill to master, the factors to consider aren't as complicated as they look.
Let's have a look.
The Anatomy Of A Product Page
If you decide to finally start your online store, you'll have to learn about creating effective product pages. They're there to describe your products in detail and persuade the visitors to make a purchase.
A product page must include several elements. For starters, it needs a unique and optimized product name. There should also be a price, a buy button, and a quantity option to make shopping efficient for the visitors.
A product page should also have high-quality images of the described product that lets customers see it from all angles. Add a well-written product description to describe the details of the product, and your page is complete.
10 Features Of A Good Product Page
Let's look at ten aspects that make an effective product page and convert your visitors into customers.
1. Fast Loading Time
More than half of consumers will leave an eCommerce website that loads slow and purchase from other sites with better speed. A good product page will become ineffective if it loads slow as it'll risk losing sales.
Hence, it's crucial to prioritize website speed when designing the product page. Make sure to optimize all media using an image resize plugin so it doesn't slow the site down. Plugins like that will help condense the size of the media files, helping your site load faster.
2. High-Quality Product Images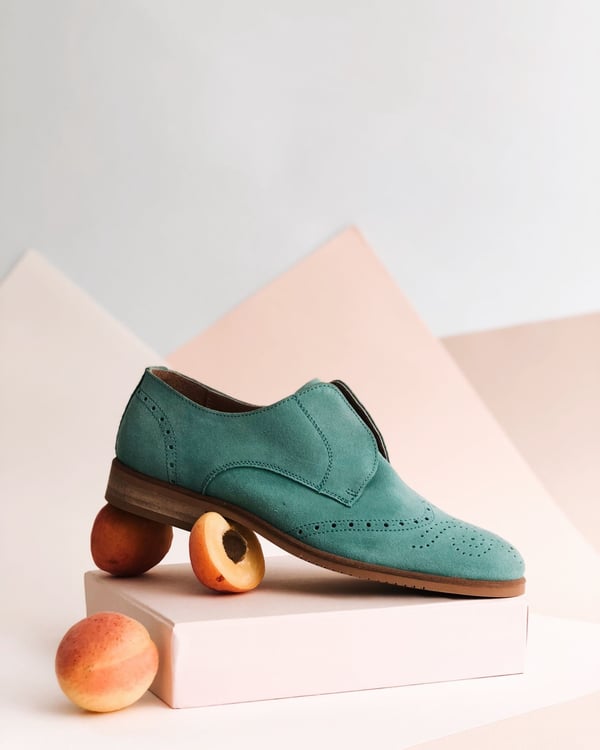 Source: Irene Kredenets, Unsplash (2019)
A high-quality product image is a crucial element of a product page. It shows how the product looks to the customers and can influence their buying decision. That is why product images have to be appealing and high quality.
To ensure the product pictures are top-notch, I recommend using the help of professional photographers. Let them know that the photos should be optimal for the product page you're creating.
If you prefer taking product pictures on your own, make sure to use a good-quality camera. Make use of natural lighting and a white background to make the product look clearer in the photo.
For more information on taking professional product pictures, read this photography guide.
3. Answers Customers' Questions
When going through a product page, customers will have questions regarding the product. Ensure you have all of them answered on the product page to improve the user experience.
See what people commonly have to ask about your product. Start with choosing the most basic questions to answer, such as what it does and its benefits. Then, answer more detailed questions such as the product storage methods or maintenance procedures.
4. Compelling Call-To-Action
Call-to-action is instructive words used to persuade the visitors to act according to the marketer's intention. "Call now," "favorite this," and "find out more" are examples of CTAs, and they tell the potential customer exactly what they should do next.
When adding a CTA on a product page, make sure to use simple, action-oriented language. Place the button in a prominent place on the page where customers are most likely to see it.
For example, you can place a CTA button "buy now" right under the product description. This is a prominent position that will catch visitors' attention, and it will further encourage visitors to make a purchase.
5. Convenient User Experience
Most eCommerce websites use a minimalistic layout. This means only necessary features are on the page to cut out the clutter and make a comfortable shopping experience for the visitors.
Take Sephora's website as a great example. The site uses a monochromatic color scheme with a white background to highlight the products. Sephora also keeps only the essential elements such as search bar, navigation tab, and product listing with the price to maintain a neat look.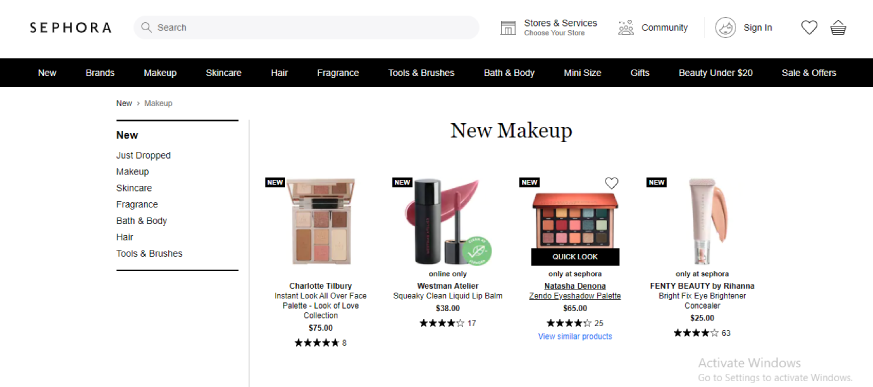 Source: Sephora Website (2021)
6. Mobile Friendly
Google algorithm prioritizes websites that are mobile-friendly when ranking them for the search results. That means having a responsive website will give you an advantage compared to your competitors that do not.
Use a responsive eCommerce theme for your website. Storefront, for example, is a free WooCommerce theme that automatically adjusts page size to all types of mobile devices, smartphones, or tablets.
7. Include Customer Testimonials
Customer testimonials are essential when building trust in the business. Imagine entering an eCommerce store that looks excellent but has no customer reviews from previous buyers. You would probably think twice before making a purchase on the site.
Add a reviews section on your product page with a plugin, like Strong Testimonials. Ask previous customers for a product review and add them to the plugin – it will create a dedication section for reviews on your website.
8. Informative Product Descriptions
Emotions can influence buying decisions, and you use this through an informative product description. Tell the visitors about the product, its benefits, and wrap it in persuasive and colorful language.
Lush, for example, write product information that lets the audience learn about the product and represents the company's values. It informs how the products are fresh and nature-conscious and includes a detailed list of ingredients used in each product.
9. Accurate Product Recommendation
Product recommendations are helpful when creating a personalized shopping experience for the customers. Providing accurate suggestions may give you a chance of securing another purchase or simply keeping the visitors scrolling through other products on your site.
Some eCommerce website builders already include the product recommendations section in their themes if you don't like getting technical. It works as an inbuilt feature that will automatically configure related products as soon as the site launches.
I recommend placing the product recommendations section at the bottom of the product page. This is to prevent visitors from being distracted before finalizing a purchase so that you don't lose sales leads.
10. Social Proof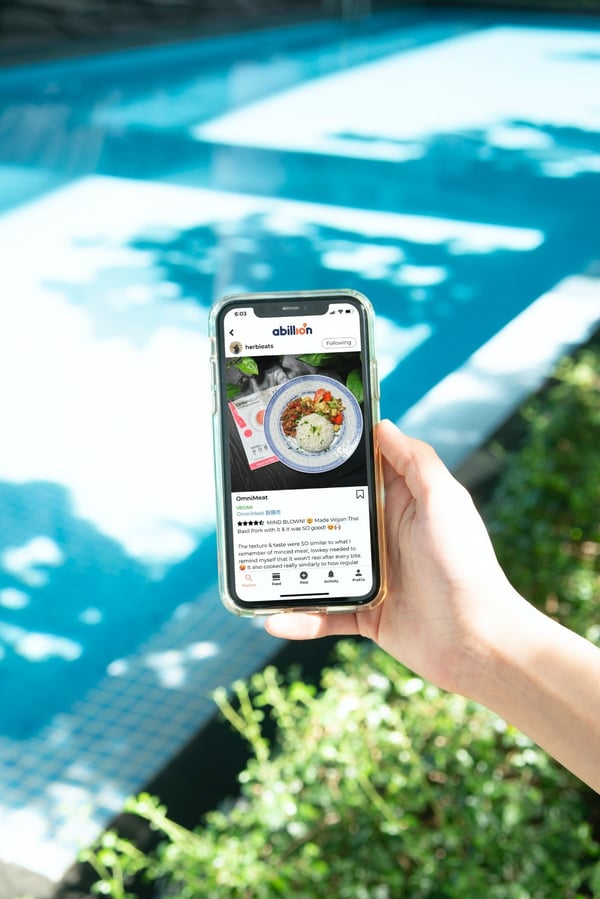 Source: Abillion, Unsplash (2020)
97% of consumers say online reviews affect their purchasing decisions. This is called social proof, where people are more inclined to do or buy something when there is proof of other people doing the same. Social proof helps with conversion and makes your store look more trustworthy.
Aside from reviews, you can add several other elements to the product page for social proof. Low stock alerts, for example, let the audience know that other people are buying the product and creates urgency. You can also add a live update of how many customers have viewed the product in the last hour to show that other shoppers are interested in it too.
Benefits Of A Good Product Page
Here are some reasons why having an excellent product page is important:
Helps with conversion. A product page is a crucial part of the buyer's journey. An informative and appealing page can persuade the customers to convert.
Builds a brand. Great product pages and descriptions will reflect how they can help customers, what problems they solved, and how they excel compared to the competitors.
Great for website optimization. You can improve SEO in the descriptions section of a product page. Doing so will help to make your website appear in search results.
Conclusion
There are several crucial elements that a product page should have – a good title, product price, a buy button, high-quality product images, and product description.
Aside from that, there are ten elements that may improve the quality of your product page:
Fast loading time
High-quality product image
Customers FAQ
Compelling call-to-action
Convenient design
Mobile-friendliness
Customer testimonials
Informative product descriptions
Accurate product recommendations
Forms of social proof
Now all you have to do is sit and design an excellent eCommerce website for your business.