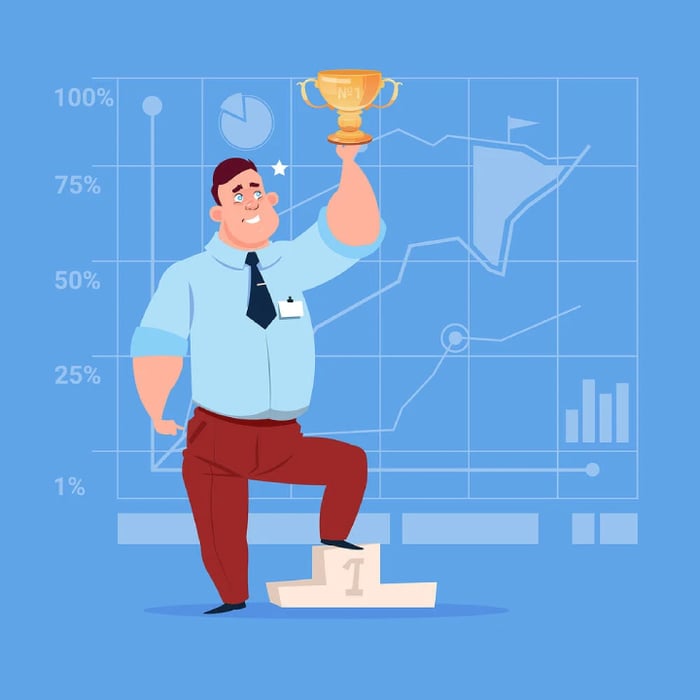 You don't have to be a sales ninja to realize that the business is getting harder and more complex year after year. It seems like every niche is flooded with a plethora of brands that can offer customers everything from top-level to low-end products and services.
In such circumstances, you have to be proactive and utilize all sources of information to figure out the buyers' needs. To put it simply, you have to use sales enablement platforms.
There are hundreds of programs that can help you to skyrocket the business, but some solutions prove to be more productive than others. In this post, we will present to you the top nine sales enablement tools for empowering your sales team.
Sales Enablement: Definition and Statistics
A lot of entrepreneurs still don't understand the importance of sales enablement, so we want to help you figure out the concept and its influence on modern businesses. By definition, sales enablement is the process of providing the organization with the information, content, and tools that help salespeople to sell more effectively.
Automation tools make the sales enablement process simple and effortless. The idea is similar to content creation where authors rely on Thesis Help, Rushessay.com, and Assignment Help to get the job done faster. A whole range of studies already proved the value of sales enablement:
This should be more enough to convince you to invest in sales enablement, so let's move on to the next chapter and see the nine more efficient tools in this field.
Best Platforms to Help You with Sales Enablement
Sales enablement tools come in many different forms, so the platform you choose will probably depend on the style and the needs of your organization in particular. However, we believe there are a few platforms that can align well with the majority of businesses. Here they are:
1. Plus Your Business
Plus Your Business is a comprehensive sales enablement process of CRM implementation, training and team coaching - all which will help your with team to make long-term progress. It's built around HubSpot, a centralized platform that offers over 200 integrations and brings data to one place. Thanks to its powerful customer-related insights, you can approach the leads with highly customized offers.
2. Attivio

Attivio is an AI-powered tool that turns prospects into agile searchers who can discover your best offers effortlessly. Namely, the platform helps clients to build a self-service portal with massive expert knowledge libraries where everyone can find answers quickly and intuitively. Besides that, Attivio offers you additional functions such as chatbots, agent assistance, ticket deflection, and analytics.
3. Showpad

The third entry on our list is Showpad, a tool that serves multiple sales enablement purposes. First of all, you can use it to identify the best sales approach for each prospect in particular. Secondly, it enables you to design interactive sales and marketing content. And thirdly, you can use Showpad to organize sales training sessions and turn your agents into sales machines.
4. Agile CRM

Agile CRM is one of the most popular sales enablement solutions out there because it combines a plethora of useful features. The platform is suitable even for the largest enterprise-level organizations, but it does take some time to figure it out completely.
5. HighSpot

HighSpot is a genuine collaboration booster that will help your sales, marketing, and customer service teams to function uniformly. The tool is fairly simple and effective, but the thing we love about it the most is that HighSpot integrates seamlessly with other sales enablement solutions.
6. Amacus

Amacus is an all-encompassing analytics tool that can help you discover even the smallest details in customers' relationships and interactions with the brand or business. That way, the program empowers you to make data-driven and accurate sales decisions.
7. Outreach

The name itself makes it easy to figure out that Outreach is a platform made to help clients build better and stronger relationships with their prospects. You can use this tool to manage everything from onboarding in sales teams all the way to personalization in marketing messages.
8. Kapost

If you are willing to kickstart B2B operations, then you should give Kapost a try. This program simplifies internal communication processes and helps team members to reach out to the prospect using the same messages. `That way, Kapost guarantees a uniformed user experience on all levels of the consumer journey` - says Nina Audley, the HR management software specialist.
9. Guru

A lot of companies possess huge datasets, but don't know how to make use of it appropriately, which is where Guru steps in to save your day. The platform helps sales agents to find every little piece of information quickly, so they can skip time-consuming searches and focus on sales activities almost exclusively.
Conclusion
Sales enablement is a relatively new concept, but it already makes an incredible impact on modern businesses. In this post, we discussed the top nine sales enablement tools for empowering your sales team.
Have you ever used any of these platforms? Do you have other sales enablement ideas to share with our readers? Make sure to write a comment – we would love to see your suggestions!
AUTHOR BIO
Kurt Walker is en eCommerce analyst and a blogger at the custom papers agency called Easyessay.org. He is also a part-time contributor at College Paper Help, A-writer.com, and Assignment Helper. Kurt specializes in topics like online retail and digital marketing, but he is also interested in self-branding and personal development. Kurt is the father of two kids.