Overview
This workflow is a great way to start a process of communication (text/emails) once payment is confirmed as 'received' in Stripe.
And the communication could be to a customer themselves, and/or to your internal team.
This process was recently implemented for one of our HubSpot Growth PRO clients.
Process
When an invoice is paid in Stripe
A zap creates a row on a google spreadsheet, and Zapier detects that a new row has been created, and
Sends a zap to HubSpot to update the property for that contact to "Invoice Paid". This update to the property is the trigger for a workflow in HubSpot, which
Sends a text to the customer via an integration with Sakari, and
The deal stage is moved to closed won, and
An internal email is sent to the admin team.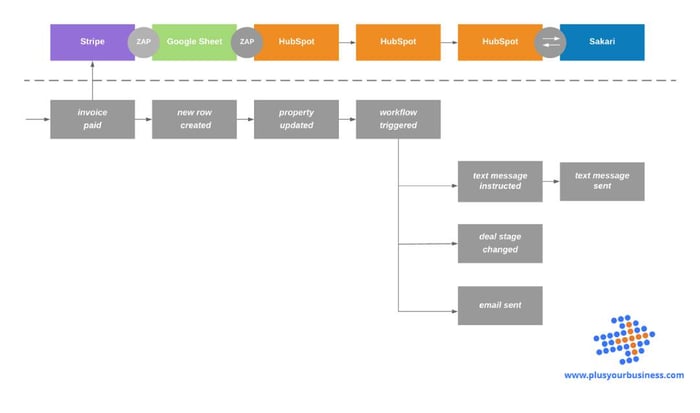 Next steps:
Would you like us to support in Automating your Business processes?
Well, please do get in touch with us here or call 02920 290 561 (international +44 2920 290 561)