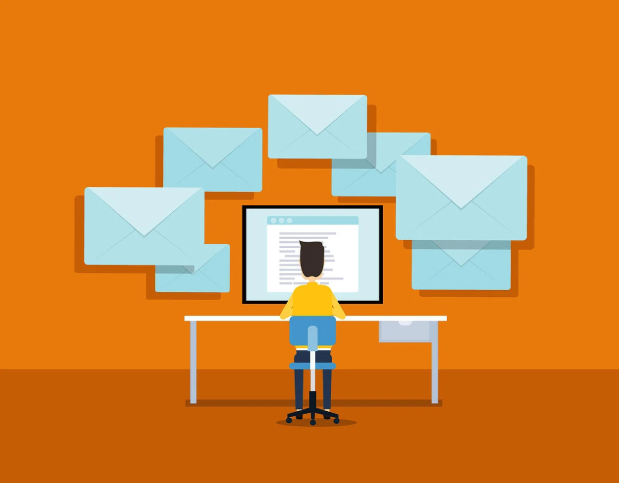 Email marketing strategy has evolved over the last few years. Many things have changed to make these campaigns more effective. Businesses and companies have started to use new techniques to attract customers from all over the world. Some use icons and emojis to make the content look catchy, while others pay attention to other aspects. However, one thing that is still very effective is writing a good template. Text plays a massive role in enticing subscribers. The selection of the right words helps you convey the marketing message appropriately.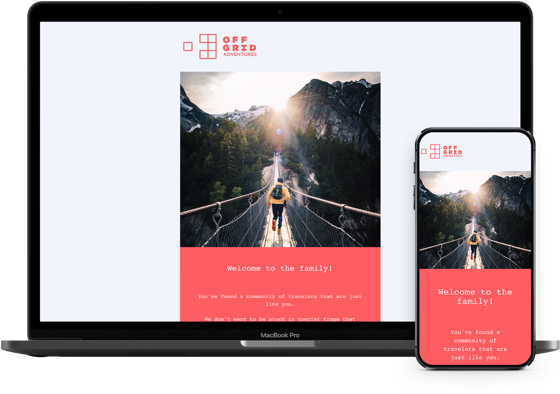 Image source: https://sendgrid.com/wp-content/uploads/2019/06/02-Responsive-.png
Remember, using bright and delightful themes won't be helpful until you put in exciting content to readers. Writing the perfect email marketing campaign definitely helps in turning subscribers into customers. Let's check out how you can write an efficient template!
Select the Right Subject Line
No one cares about the rest of the newsletter if your email subject line is not appropriate. This is the first thing to interact with the subscriber. You need to put a lot of effort to write a heading that can work wonders. It's the gatekeeper of your newsletter. So, make it look pleasant and workable by choosing the right words. Marketers who use contradictory subject lines cannot achieve their marketing goals. Keep it relevant and concise to give a nice impression of your company. The heading plays a key role when it comes to discussing the open rate. You can make it curious, interesting, and tempting while maintaining all the elements of diligence.
Prefer Simplicity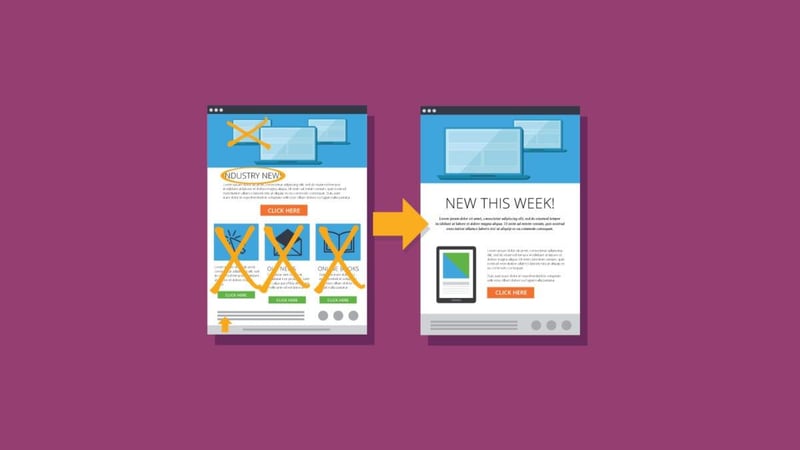 Image source: https://media.emailonacid.com/wp-content/uploads/2016/07/EOA-072016-Simplify-Emails-1200x675.jpg
Simple content is far better than distracting annotations and explanations. Although designers have developed ways to design vibrant emails, yet most of the people still give preference to plain HTML email marketing template. Meaningful text can be of great help to promote your products and services. A large number of marketers use newsletters based on catchy designs. Sending an email based on simple content can be a complete surprise for the recipient. It can help you look different from others in the industry. In short, you are likely to observe increased open and conversion rates.
Use Images Wisely
Sometimes words are not enough to justify an offer. You may also need to use the right images to explain everything. However, it doesn't mean that you use plenty of images. Make sure the pictures you use are relevant and self-explanatory. They should not cause any confusion for the subscribers. Placement of images is another important aspect that shouldn't be neglected at all. Text and images should work well together to convey the entire marketing message. Try to use fewer images and more text. You can discover here how experts use the right words for educational and marketing purposes. Readers always want to know about the features, benefits, and actions of products that you are trying to sell through an email marketing campaign. Try to address their queries openly so that nothing remains confidential. You can also use text beside images to provide the necessary explanation.
Events and Holidays
You can send newsletter emails occasionally or regularly based on your marketing plan. However, it is advisable to make the best use of events and holidays. You have got a bunch of prominent events taking place throughout the year. Devise a way to write an impressive email template for the upcoming event. Many businesses across the globe use striking templates to earn through prominent occasions. You can create special offers for Black Friday, New Year, Boxing Day, Halloween, and Easter. Try to come up with a promotional message that readers can't resist. You can use previous statistics such as the purchase history of subscribers to create a relevant offer.
Be Candid
Try to address your readers on a personal level and be honest. Promote your stuff frankly without exaggerating the offer. Remember, if a subscriber finds your statement untrue, he will not open your marketing email next time. Promote exactly what you are supposed to market under given circumstances. All the successful brands never deceit their subscribers. They consider their customers as a real asset. An honest email should bring in the desired results. Use an email template that looks original and straight. In this way, you will witness increased open and conversion rates.
Conclusion
Email marketing can play a vital role in achieving business objectives. However, writing a good email template and applying the best marketing practices are essential. A company can easily engage subscribers and turn them into loyal customers by sending emails written in accordance with the above suggestions. In today's world, inboxes are flooded with emails and no one has enough time to go through each of them. Only noticeable templates and marketing write-ups can get the reader's attention.
Author's Bio:
Sandra has spent years devising strategies to create compelling email templates. Her aim is to help businesses achieve their promotional goals through effective email marketing. Larson loves buying her favorite stuff online.