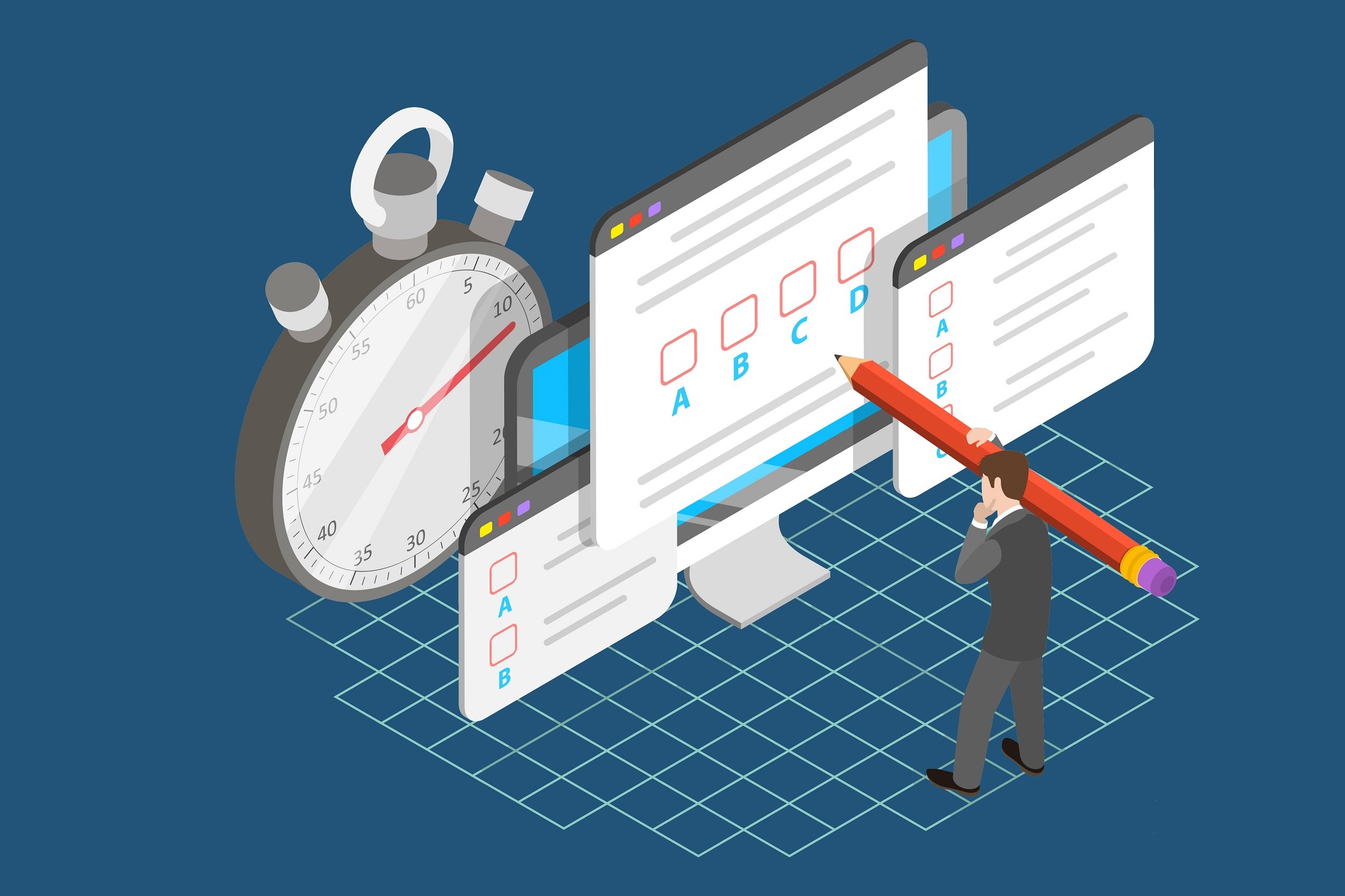 The coronavirus crisis may have put a temporary stop to most of your business operations, but you can still generate and convert leads.
People are spending a lot of time online, and not just to catch up on the news. They're looking for interesting stuff to read and do to make staying home just a little bit better. With quizzes, you can help them have some fun while helping your business too.
If you're thinking about creating lead quizzes, here are the best tools to do it.
ProProfs Quiz Maker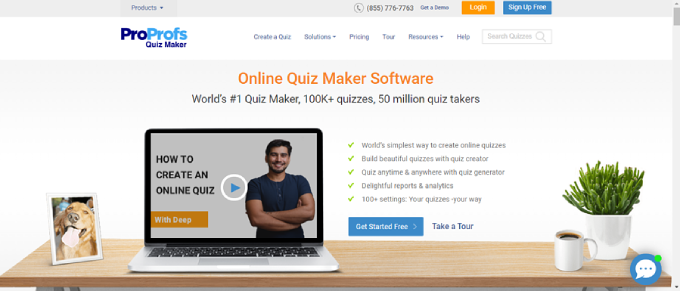 ProProfs Quiz Maker is an advanced tool for making lead quizzes. You can create personality quizzes, scored quizzes and surveys, and make them all interactive with videos, presentations, and images.
It lets you create a quiz from scratch, but you can also pick from over 100,000 templates. You can customize them to match your branding, just like you can customize your lead forms.
This quiz generator comes with robust analytics and reporting to help you evaluate participation and performance. It supports over 70 languages, multiple authentication methods, and 50+ integrations, including HubSpot, Google Analytics, MailChimp, and more.
Lead Quizzes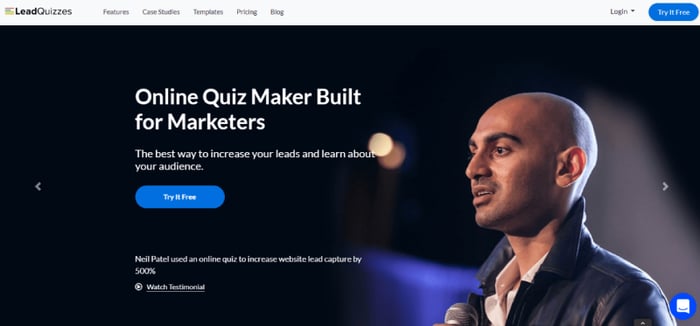 Lead Quizzes is a popular quiz maker for small businesses, agencies, and starting entrepreneurs. On the website, it says it can help you capture up to 500% more leads from your site and ads.
It comes with a quiz and survey builder with over 75 templates and logic branching for personalized experiences. There's also a URL Redirect to drive leads to your site and reporting features for analyzing responses.
There are also agency features for adding clients as you grow, and features for promoting your quizzes through paid ads, via email, or on your website.
Survey Anyplace
Survey Anyplace is a tool for making interactive and personalized questionnaires, that is, surveys, assessments, and quizzes, including training quizzes. It supports gamification, so you can significantly increase response rates.
You can add videos, interactive images, incentive widgets, and more to make the quizzes more fun. You can also use an abundance of design features to make them visually appealing and generate real-time reports.
When it comes to assessments, the software can automatically send personalized PDF reports to your respondents or provide them with personalized advice through email.
TryInteract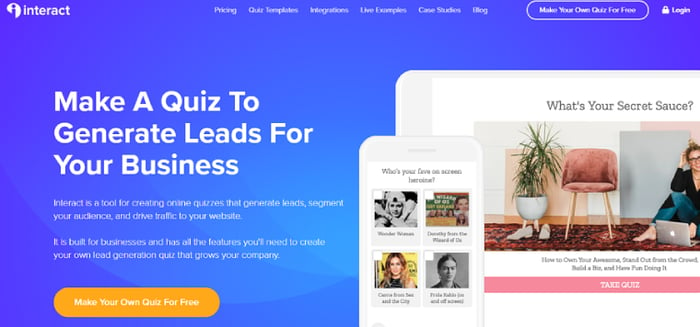 If you're looking to segment your audience, generate leads, and drive traffic to your site, TryInteract is also a great choice.
With over 800 ready-to-go templates, you can save a great deal of time in building assessment, personality, and scored quizzes. There are plenty of customization features too for branding purposes.
You can leverage logic branching, customizable opt-in forms, URL redirects, multiple integrations, conversions tracking, quiz promotion features, survey-style analytics, and much more.
KyLeads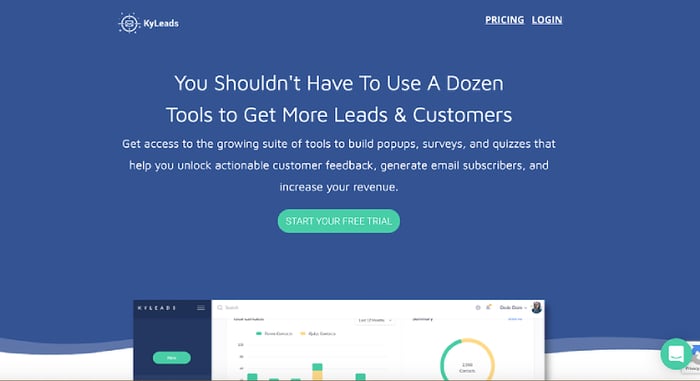 KyLeads is an excellent tool for building smart pop-ups, surveys, and conversion quizzes, turning every website visitor into a customer.
It can help you target and engage the right audience, generate and segment leads, and boost your sales. It comes with useful reports, including split testing, to help you see what works and what may need adjustment.
With KyLeads, not only can you create quizzes that convert, but you can also get to know your audience better. It helps you get actionable feedback, so you can improve your messaging and sales funnel, boost email subscribers, and increase revenue.
uQuiz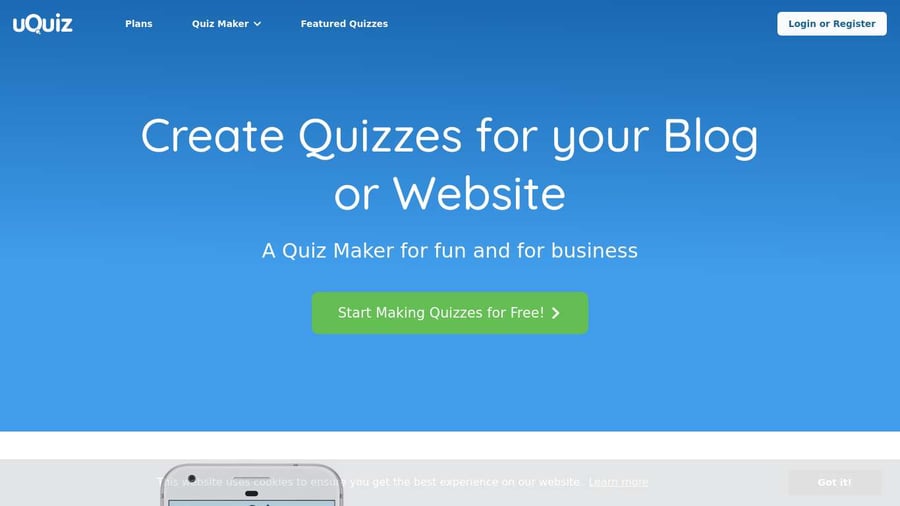 With uQuiz, you can make unlimited leads quizzes with a great potential to go viral. That's because it lets you create custom Tweets with branded URLs and hashtags for every personality type and quiz.
You can also use quiz ads to further drive social interactions and traffic. At the end of each quiz, you can include an ad to present an offer that will entice your leads and drive them to your website.
Of course, just like with all these other tools, you can customize any quiz you build, implement multimedia, embed them on your site, and integrate with all your favorite apps.
Riddle
Riddle has a wealth of features for helping you easily generate leads and conversions. You can create custom lead-generation forms, add images, videos, GIFs, and ads, and send leads with all their responses to your CRM software.
You can then easily qualify them and automatically send personalized follow-up emails.
You can also add a timer, post-quiz CTAs, and redirect quiz takers to different URLs based on their quiz results. You can publish quizzes to any site, and even use them to organize giveaways and contests.
There's also a CSS editor if you wish to customize your quizzes that way, but it's entirely optional.
Brand Quiz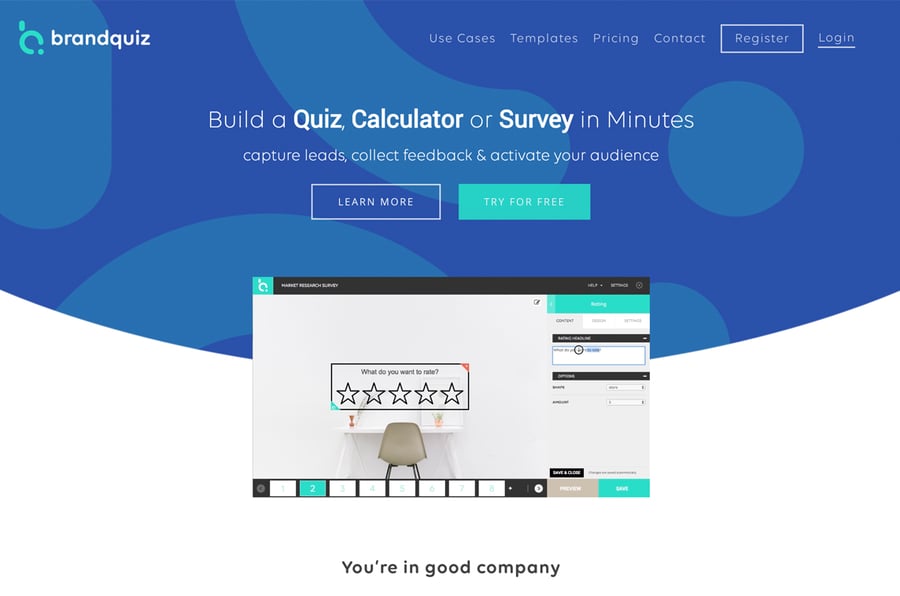 Brandquiz can help you create quizzes, personality tests, lead pages and forms, assessments, surveys, interactive calculators, and contests, and promotions.
It's a simple drag-and-drop builder with over 60 templates, various integrations, analytics reports, project settings, content types, and much more.
All its features are designed to help you get more leads, drive engagement through interaction, and build brand loyalty. You can embed it on any website, as it supports all CMSs.
Opinion Stage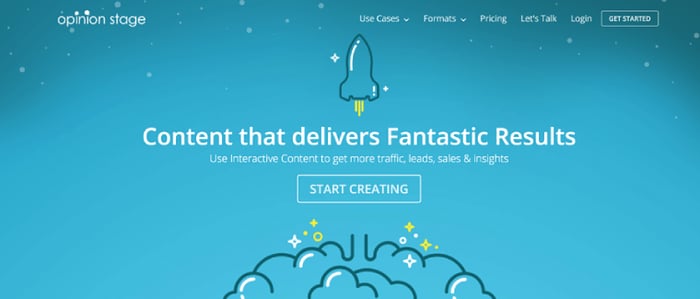 With Opinion Stage, you can build surveys, quizzes, forms, polls, tests, slideshows, lists, and stories. It's very easy to use it, as the platform is very intuitive.
Once you build a quiz or other interactive content type from scratch or using a template, you can seamlessly add it to your website, social media, app, or an optimized landing page. You can then automatically start tracking its performance and results to keep optimizing it.
This software is ideal for marketers, agencies, publishers, educators, and ecommerce.
So, What's Your Pick?
All of these tools for building lead quizzes offer a free trial, so be sure to leverage that to see how they suit your needs. Hopefully, you'll choose one of them because each can be quite valuable to your business.
The coronavirus pandemic doesn't mean you should put a brake on your lead generation and conversion. You may be doing most of your work from home, but your potential customers are too.
Make their free time fun with interactive quizzes, and you may greatly boost your sales even during the crisis.
Author Bio:
Angela White is an ed-tech enthusiast with a passion for writing for the consumer market in the areas of product research and marketing using quizzes and surveys. Having a knack for writing and an editorial mindset, she is an expert researcher at a brand that's known for creating delightfully smart tools such as ProProfs Quiz Maker.