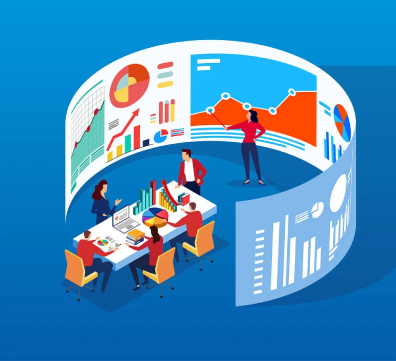 If your business doesn't have a content marketing plan in place, then you're walking on thin ice. Without it, the success of your business hangs in the balance. With one wrong move, all your efforts will go to waste.
According to a 2018 research on B2B content marketing, approximately 63% of US-based businesses have not prepared a content marketing strategy. Meanwhile, those that DO have a documented plan are more likely to see favorable results with their content marketing efforts.
Whether it's your first time dealing with content marketing or you've been using the same strategy for a while, it pays to revisit your content marketing plan to ensure you're innovative and up-to-date with the latest trends. Here's what you need to do: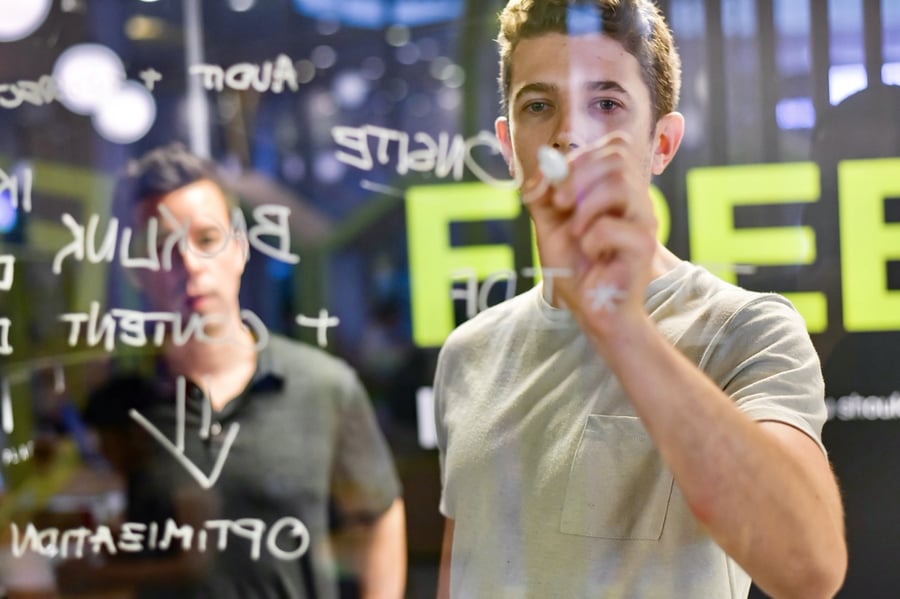 Source: pixabay.com
Step 1: Determine your goals.
A lot of business owners tend to focus on the what, where, and how of content marketing that they ignore one important piece of the pie: the why.
Why are you creating a content marketing plan? Is it for creating leads? Engaging your target audience? Improving client experiences?
Before you even begin producing content of any kind, make sure to plan ahead. For great results, you need to:
Identify your target audience
Create content that resonates with your audience
Ensure your goals are crystal-clear and sustainable for the long term
Think about what your business will get from creating a content marketing plan. This is where your business goals come in, which typically include:
Boosting revenue
Increasing sales and quality leads
Generating traffic to your website
Improving business perception (working towards becoming an authority in your chosen niche)
Reducing marketing costs
Engaging the audience
Once your goals are set in stone, you're ready to move to the next step.
Step 2: Figure out the 'heart and soul' of your program.
In terms of content marketing, the word "content" can mean many different things. In fact, anything that contains and delivers a message is considered content. This includes blog posts, images, videos, audio, infographics, slideshow presentations, eBooks, and many more.
As such, you need to determine the best type of content to produce for your audience. Consider these two factors:
What are your readers' preferences?
Some people prefer certain types of content over others. For instance, graphic designers may prefer visual content like photos and videos, while real estate agents will mainly look for image-heavy content, with standard text.
What are your strengths/skillset?
Being a talented writer is a big plus but if you're not, you will want to lean towards a different content type. There are plenty of niches where multiple types of content are equally popular among the audience. If this is the case, then you have a lot of flexibility to work around your content marketing plan. Make sure to use any combination of these content types.
Unfortunately, there are some niche that will force you to focus on creating only one type of content. But what if you're not comfortable working on it? Well, you have a decision to make. You either have to learn how to create it or get someone to do the work for you.
If you have enough budget for your content marketing plan, consider hiring a writing expert. There are plenty of outsourcing hubs and websites to find a professional writer, including UpWork, HubStaff, IHateWritingEssays, Fiverr, and many more. Otherwise, you will have to learn the necessary writing skills yourself.
Next, you need to look for the 'intersection' between what type of content your readers prefer and the type of content you can actually produce. Once you determine the type(s) of content that fall within this intersection, producing content for your target audience will be much easier.
Step 3: Manage and measure your content marketing.
Your content marketing plan doesn't just end with publishing high-quality content. Whether you do it on a weekly, monthly, or annual basis, you need to keep track of results.
Figure out a way to prove that a content works even before you make it. Answer the following questions:
How long will it take to create content?
How often should you publish new content?
How will you create a content calendar?
By tracking content results, you can easily analyze the extent of your content marketing efforts and learn what's effective (and what's not). You can do this by monitoring view and click rates, reading and responding to customer feedback, and even tracking eCommerce statistics from releasing content.
Another question is, what content marketing metrics should you use? To find out whether or not your content is serving its purpose, you need to look to action. In this case, you have to familiarize yourself with the 4 categories of content marketing metrics, which are as follows:
Consumption metrics. The easiest to implement. Find out what the target audience did with your content (i.e. downloads, clicks, views, visits, etc.).
Lead generation metrics. The ultimate goal for many businesses and companies. How many leads came from a specific content?
Sales metrics. Did the business generate revenue from a piece of content?
Sharing metrics. Determine the strength or resonance of a content, and how often it's shared by readers.
It's important to stay consistent in order to determine whether or not your content marketing efforts are efficient. If, for example, you only create one or two new content per month on your blog, then you can't expect it to grow fast.
This is why it's so important to create and stick to a content calendar. This term may sound fancy, but it's pretty simple. All you need is a calendar that will allow you to assign ideas for new content, to specific days. You can find some cool templates at HubSpot.
Step 4: Where will you share your content?
No matter how good a piece is, it won't matter if no one sees it. That's why it's important to find out the best channels where you can optimize business outcomes through your content. Soon enough, you'll be able to pinpoint where your target audience is hanging out and which channels have earned you a powerful online presence.
There are different ways to publish and promote your content, and get it in front of your target audience. This include:
Blogs
Social Media
Forums/Online Communities
Search Engines
Focus on what's working for your business and expand from there, instead of doing everything simultaneously. This way, you can save time and get better results.
For example, if you're a B2B business, you might benefit more from blogs and social media platforms like LinkedIn and Medium. And if you're running a fashion or food business, you can get maximum results from Instagram.
Step 5: Create more with less.
When it comes to content creation, a lot of businesses make the mistake of creating more than what they could actually promote. You won't want to keep adding content on an already-massive heap.
At this point, you may have already created plenty of content pieces. In this case, it's better to repurpose what you already have, instead of creating new ones. Consider the following before thinking of creating a new piece:
Reuse/remix old content. Give new life to an old piece. This could be anything from updating still-relevant content with new info, creating an animated video out of an existing infographic, reposting popular content for new users to see, etc.
Generate content from your audience. Reach out to your audience or community, and gather additional content ideas and inspiration.
Curate content. Gather content from trusted sources, or collect information that are relevant to your content piece. However, make sure to give proper credit to the original source, all while including your own perspective on the content.
Break down huge chunks of content into smaller pieces. Also called atomization, it's when you take one big chunk of content and break it into eight smaller content pieces.
Remember: The only time you can consider moving on to creating fresh content is when you've identified content gaps or have repurposed, refreshed, and/or atomized existing pieces.
Content marketing isn't a walk in the park, but it's not complicated either. It does take a lot of effort and knowledge on your part, and you'll eventually learn new things through trial and error. By following the 5 steps in this post, you'll have a clear plan that will shape your content marketing efforts in the months or years to come.
About the writer:
Carol Duke is very keen on teaching students new, effective ways of learning. When not freelancing and blogging on marketing-related matters, Carol enjoys traveling, taking immense pleasure from visiting new countries.