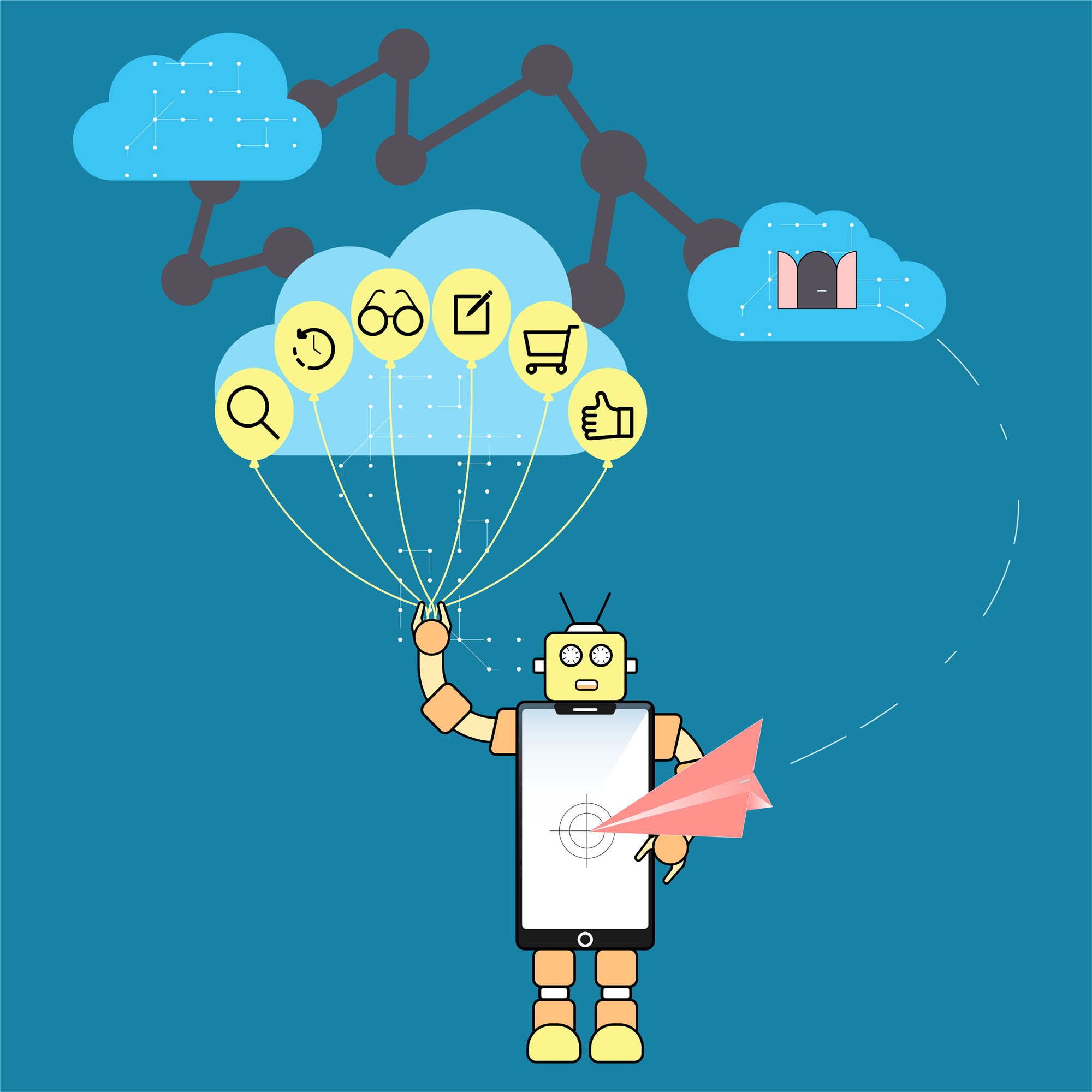 Whether your marketing strategy is focused on local leads or an international audience, manually keeping track of different campaigns and content delivery channels can be taxing. On the other hand, hiring a marketing automation professional with keen knowledge on how to manage and monitor online content via a specialized automation platform is highly beneficial in the long run.
According to HubSpot, 79% of top-performing companies have been utilizing marketing automation for three or more years, with nearly 90% of agencies stating that their push toward automation has been a success. Automation can not only help you keep track of your brand's outreach at all times but also allow for marketing scalability, performance analysis and application of said data in future campaigns. With that said, let's take a look at some of the most convincing reasons as to why every business needs dedicated marketing automation to succeed in the global market.
1. Streamlined Staffing
Depending on the scale of your business, it may be too demanding for you to hire several marketing specialists at once. While content creators, SEO specialists and social media managers are an important part of a successful business, going under is not an option either.
That being said, hiring a marketing automation professional can help elevate your marketing strategy going forward. In tandem with writing platforms such as Be Graded and Evernote, a marketing automation professional will be able to help streamline your staffing and allow you to continue to operate as a small business or e-commerce platform without hiring too many new employees at once.
2. Improved Audience Targeting
No matter how well-crafted your content might be, it still needs to find its target audience in order to perform well for your brand. In that regard, marketing automation professionals have the insight necessary to develop a functional marketing strategy which will help you reach relevant leads more easily going forward.
Cynthia Wells, Head of Marketing Department at Write Scout had this to say on the matter: "Automating your marketing strategy in today's day and age is the only surefire way of reaching relevant audiences. While you can manually create, deliver and track content, it would require an entire small team to work full-time in order to make it happen – something that very few businesses out there can afford to facilitate."
3. Reduced Production Downtime
Thorough market research can factor into a content marketing strategy more than meets the eye. After all, creating original, relevant and well-optimized content lies at the center of lead generation.
Hiring a marketing automation professional and setting them up with a centralized marketing platform such as HubSpot will allow you to do just that. You will not only reduce the time necessary to produce new content but also allow for more frequent publishing and subsequent presence of your brand on the market.
4. Higher Focus on Creativity
Speaking of relevant content – any content creators, writers or designers present on your team will enjoy far more freedom as a result of you hiring a marketing automation professional. A higher focus on creative content, content types, as well as topics and messages delivered to the audience, will quickly become a reality.
In conjunction with dedicated writing tools such as Studyker and Grammarly, your content creators will be able to pinpoint effective calls to action, keywords and topics more easily. As a result, your content will perform much better than before and allow you to differentiate from the competition on the open market more clearly.
5. Seamless Data Analysis
One of the most important perks of marketing automation is the fact that data analysis is often integrated into the platform itself. Thus, hiring a marketing automation professional with deep knowledge of his/her field can be extremely beneficial for your business' performance.
Extrapolating relevant data from your brand's online performance can allow the automation specialist to quickly assess what the next step for your digital marketing should be. The data provided by published content, ongoing campaigns and past audience outreach can be used to find out what worked and didn't work at any given point for your brand.
6. Omnichannel Marketing Opportunities
Delivering content via relevant channels is just as important as targeting the right demographic with your marketing campaign. In order to do that in an efficient fashion, a marketing automation professional can target different channels with different content at the push of a button via his/her platform of choice.
Combining this approach to content delivery with specialized writing tools such as Top Essay Writing and Hemingway can bolster your odds at generating leads and creating public awareness of your brand. Whether omnichannel or selectively, hiring a marketing automation professional for your brand's online outreach is an effective way to maximize your content's impact in the long run.
7. On-the-Fly Bottleneck Elimination
Not every content piece you publish will perform the way you expect it to – and that's okay. Placing a marketing automation professional in charge of monitoring your active campaigns will allow you to quickly amend for any miscalculations going forward.
Underperforming content can be reviewed, repurposed and made to perform better with timely reactions on the fly. Doing so effectively without a specialist on your staff is difficult and likely to cause further bottlenecks for your content's performance, making a professional more than a welcome addition.
8. Easier Lead Nurturing
Once you attract a sizable audience to your company's portfolio, keeping them engaged and wanting more is a challenge in itself. Abandoning one-time customers and focusing solely on generating new leads is bound to cause problems for your brand's reputation and long-term sustainability.
Luckily, a marketing automation professional can do just that for your brand with specialized content, scheduled outreach and loyalty incentives for existing customers. Placing such a professional in charge of lead nurturing will ensure that existing leads receive just as much attention and recurring purchase incentives as future customers.
9. Situational Scaling Possibilities
While it may not cause problems for your brand, an ongoing campaign might prove to have more potential than you first thought. If a marketing automation professional is in charge of monitoring its performance, however, he/she might be inclined to increase your content output, schedule more posts for publishing, change the content choices altogether, etc.
Situational scaling is a delicate process which can backfire if it's mismanaged and done for the sake of manual contribution to an active campaign. On the contrary, a knowledgeable professional will know when to reach out to more leads, when to make content less frequent or when to make changes to the content itself for the betterment of its performance.
10. Higher Revenue Generation
Lastly, the most obvious reason to hire a dedicated professional for your marketing automation management is simply to increase your bottom line and revenue generation going forward. While the reasoning may seem too obvious, it's worth noting that every business, digital or retail, requires revenue generation to stay afloat.
That being said, a professional whose job description revolves around marketing automation will more than likely increase your business' profits and ensure that more resources are available for future marketing investment. Generated revenue can be repurposed into a plethora of channels such as increased content output, PPC, retail ads, additional staff members or any other investment deemed necessary for your business' continued growth.
In Summary
While it may seem counterintuitive to automate your marketing at first, it's worth noting that many highly competitive businesses have already done so across the globe. Delegating these tasks to a single professional with valuable insight in automation will allow the rest of your staff to focus on higher content production quality, client servicing and other crucial tasks. Test the waters of marketing automation by taking a professional in the field for a test run – you might be pleasantly surprised with the results.
Bio: Angela Baker is a self-driven specialist who is currently working as a freelance writer at writing services such as Subjecto and Classy Essay and is trying to improve her and her blogging career. She is always seeking to discover new ways for personal and professional growth and is convinced that it's always important to broaden horizons. That's why Angela develops and improves her skills throughout the writing process to help to inspire people. Also, she writes for LiveInspiredMagazine, rounding out her professional writing career.