If you're a savvy marketer yourself, you must know that HubSpot is a robust marketing tool you can use to achieve your marketing goals. From customer relationship management (CRM) to lead generation solutions, this tool allows businesses to bring all the tools they use to support their marketing campaigns under one umbrella.
HubSpot also offers tons of resources and guidance materials or courses to help marketers take their businesses to the next level. One of the most popular ones is their sales training. This training program engages and educates your team better so they can drive better marketing results. Therefore, you and your sales team would be able to track and understand more about how visitors become leads and finally become customers.
In other words, HubSpot sales training makes it much easier for your business to transform the sales process to match the way your prospects purchase. It also makes sure that you can generate leads and beyond to run a successful marketing campaign -- with less effort in no time.
Here are some essential steps of how you can generate more high-qualified leads using forms after you get effective HubSpot sales training:
#1. Login For Free
Yes. HubSpot offers you sales training for free. It comes in handy for sales teams from small businesses that are on a shoestring budget. But it doesn't end there.
HubSpot also allows you to generate leads using lead generation forms without spending any bucks. No money spent and no coding skills required.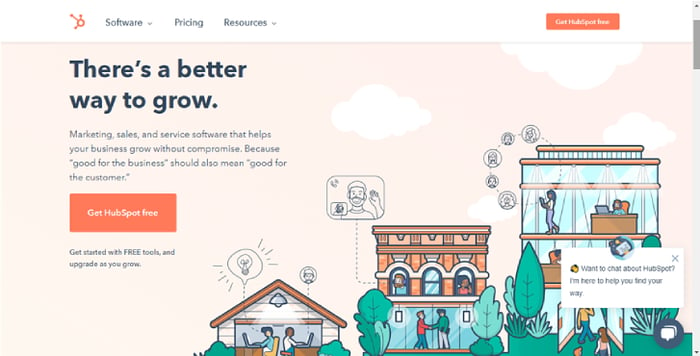 But first, you have to make sure that you've installed the HubSpot tracking code on your site. After that, you're ready to create your own lead generation forms.
Login and navigate to Lead Capture > Lead Flows to go to your lead flows dashboard. To make a new lead flow, you can click the "Create a new lead flow" button in the top right corner.
#2. Choose a Lead Flow Type
After you successfully sign up to the platform, now it's time to choose the lead flow types.
There are three types of forms you can create through HubSpot to capture leads:
Popup box. It will appear as a simple, straightforward box on your page.
Dropdown banner. It will appear as a dropdown from the top of your page, so you can get more segmented leads.
Slide-in box left and right. It will appear as a slide-in box from the bottom left or right of your page.
Popup forms are great at capturing your prospects' attention. It makes your offers so obvious by appearing on the screen in motion. So, there's no way they missed such an opportunity to join your email lists.
However, you need to remember that these popup forms are only available for any blog posts, landing pages, and websites hosted by HubSpot.
In HubSpot sales training, you'll learn how to improve your sales skills, how to connect with your prospects better, and how to convince them to fill out and complete your lead generation forms.
#3. Add a Callout or Call-to-Action (CTA) Button
CTA is the magic button that can convert your prospects into leads with a single click. You can add photos, customize your callout text, write your callout button text, as well as choose the theme color of your lead flow.
It has preview features, so you will understand how the lead flow is going to look after a few changes are made.
While you're creating a lead flow form, the most important thing is the question; what are you asking your prospects to do? And since you use the forms to generate leads, it means that you'll ask them to subscribe, download, or sign up to your email lists.
#4. Create Forms
Now, you're ready to create your lead gen form. You can decide what fields you want to ask your prospects to fill out.
Make sure you create and customize the form as short and as straightforward as possible. Only include fields that you really need from your prospects.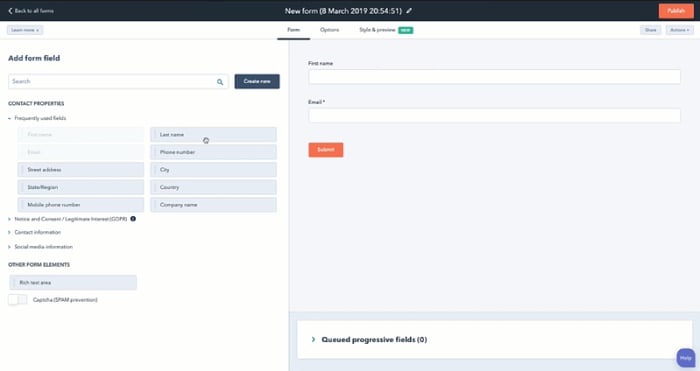 In other words, don't bombard the prospect with ten or more fields they need to complete since they don't have enough time (and, of course, energy too).
#5. Add a Thank You Message
Thank you messages can help your prospects understand that their email submissions are being processed and let them know that they have successfully opted in. It also offers an excellent way to retain new leads.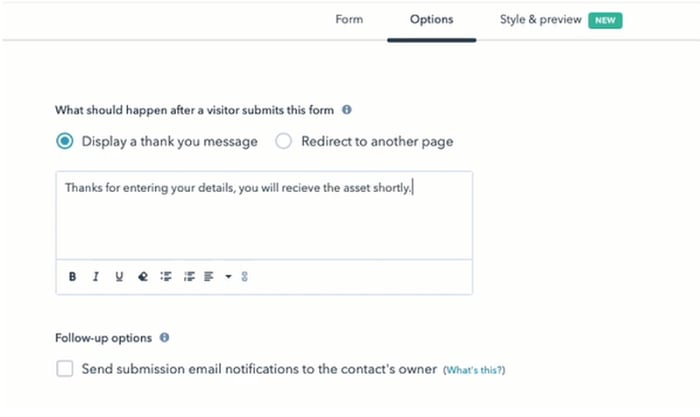 A simple and straightforward copy, such as "Thank you for subscribing!" will do just fine. The key here is to make sure that it is clear what just happened and what your prospects should expect to happen next.
You can also use this place to offer other offerings or simply guide your prospects to other pages of your websites that have additional information.
#6. Create Follow Up Emails
We are not done yet. After the prospect submits their email, you might want to send them a follow-up email to make sure they understand your offer or maybe see if they wish to have a further conversation. That's why you need to create and send them a follow-up email.
#7. Finalize Your Lead Flow Settings and Preview
The last step is to decide where you are going to put the lead flow form. This is where you can customize the settings of your forms and make sure that callouts and other elements are properly designed.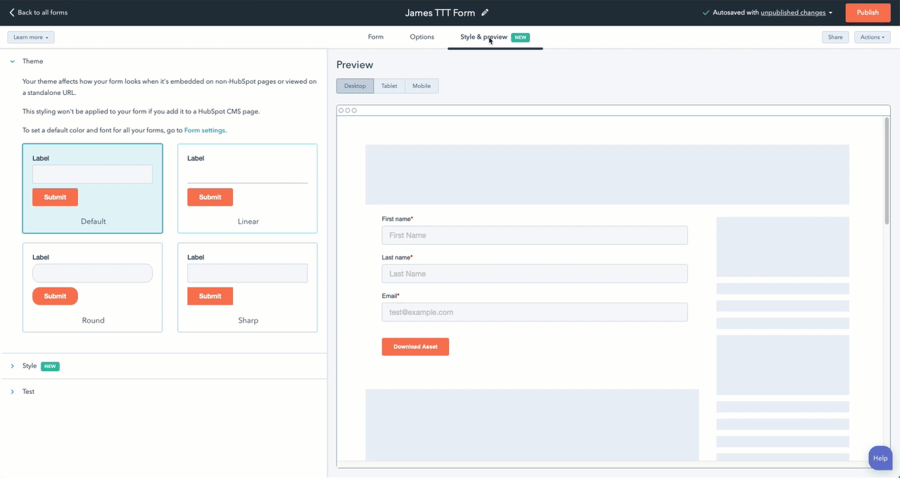 You can also set the trigger action that causes the flow to appear. After everything is set to your liking, you can then test and preview it to make sure that everything is working properly.
Final Thoughts
HubSpot has made it easy for marketers (regardless of their business size and industry they belong to) to build websites optimized for lead generation. You can offer exclusive ebooks, explainer videos, or special reports through the form you create. You might also join their sales training courses to understand more about converting prospects or visitors into loyal customers.
That being said, here's one thing you need to bear in mind when it comes to creating lead flow forms: your prospects submit their email and personal information just to expect great things in return. So, make sure that the offer you'll give them is something that they find valuable.
Author Bio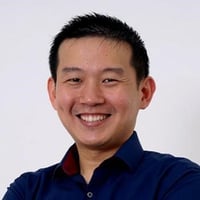 Andre Oentoro is the founder of Breadnbeyond, an award-winning explainer video company. He helps businesses increase conversion rates, close more sales, and get positive ROI from explainer videos (in that order).
Twitter: @breadnbeyond
Email: andre@breadnbeyond.com
LinkedIn: Andre Oentoro