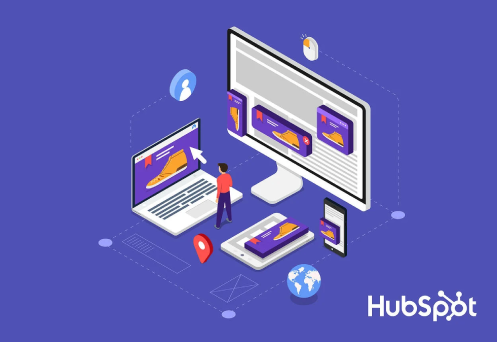 HubSpot is the developer of one of the most popular online marketing platforms available — and for good reason. The company is constantly creating a variety of tools, templates and resources that can make it more effective. There are so many different tools and features available that you may not be aware of all the resources at your disposal — even if you're a HubSpot veteran.
These are nine different tools and resources developed by HubSpot that you can use to improve your digital marketing campaign.
1. HubSpot's Persona Generator
Customer personas are an abstract representation of your ideal customer based on the data you have about your market and consumer base. These are powerful tools for structuring your approach to marketing and can help you stay rooted in the needs, interests and desires of your ideal customers.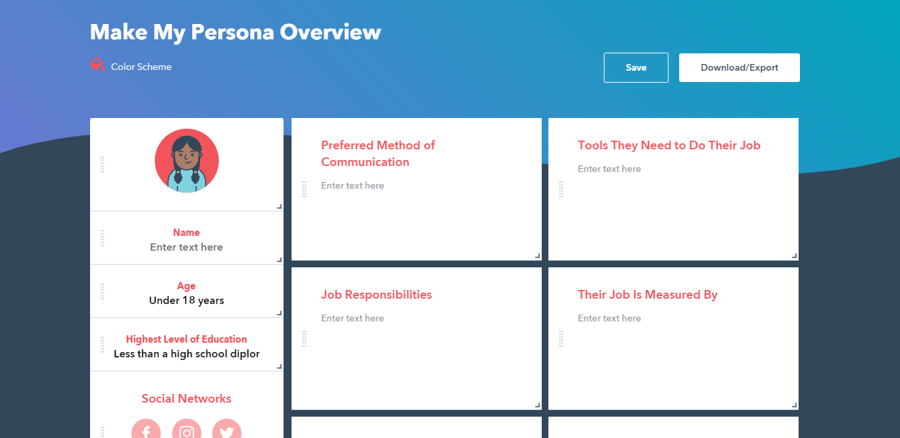 With the HubSpot Persona Generator, you can quickly create customer personas. The tool is like a worksheet that helps you structure key information about your target audience — like age, education level, goals and more. If you've ever struggled with creating content or an ad campaign because you're not really sure who you're talking to, this tool can help.
2. Predictive Lead Scoring
With predictive lead scoring, you can use powerful machine learning algorithms to automatically qualify leads and prioritize your team's follow-up. This ensures they get in touch with the customers most likely to convert.
By default, the tool will draw from customer data that HubSpot collects automatically — like email interactions, form submissions and CTA clicks — to rank each of your brand's leads. You can also customize the algorithm's scoring criteria, allowing you to tweak lead prioritization depending on your business's needs.
3. On-Page SEO Template
This free template will help you build an SEO strategy for your website. It includes rows for each internal site page and organizes key information like keywords and critical SEO elements.
If you're optimizing your site for web search, this tool is a great way to take stock of your pages' current SEO, and see where it has room for upgrades.
4. Content Optimization
Part of why HubSpot is one of the most popular CMS platforms out there is because of the tools that can improve your content strategy.
For example, you can optimize the content on your site for web search with HubSpot's built-in SEO tech. It can analyze your existing webpages and provide you with actionable insights to help you increase visibility. If you've struggled to identify highly relevant topics that will draw traffic, HubSpot can recommend keywords based on what people are searching for.
5. Social Inbox
The social inbox is part of HubSpot's collection of social media management tools. It tracks all the messages and mentions you receive across all platforms and helps you automatically assign them to customer service reps. You can also use it to track keywords and phrases — allowing you and your marketing team to stay on top of the conversation.
This tool will help you develop a response plan that prioritizes the messages that matter most and sifts out important conversations from background chatter. You can also coordinate your social media response across departments, which is crucial if you've struggled to keep answers from across your company on the same page.
6. HubSpot Chatflows
HubSpot Chatflows are a way to handle questions faster, even if your customer service reps aren't immediately available. With a chatflow, you can serve a preprogrammed greeting message the second a customer arrives at your site, letting them know live chat is available to help and asking if they have any questions. You can also create basic chatbots that respond to customer requests.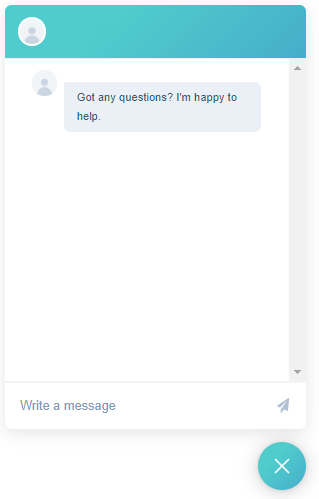 Chatbots and related automated chat tech are extremely powerful tools for marketers that allow you to capture contact information without relying entirely on forms. Just 14% of customers prefer to fill out a form over using a chatbot — meaning you may be able to gather more information with a well-tuned bot.
You can start creating new flows by clicking Chatflows under HubSpot's Conversations tab.
7. The Complete A/B Testing Kit
If you've ever struggled to put A/B testing into practice, HubSpot offers a combination of guides and templates that will help you organize your data and build better tests.
The guides will break down and outline the essentials of A/B testing, while the kit's templates help you know which variables to track when planning your new test.
8. Custom Data Filters
HubSpot's filters can be used to clean up your existing data sets.
For example, if you have a huge and unwieldy list of contacts, you can use customer data filters to separate them, depending on how recently they've clicked on a link in one of your marketing emails. This lets you follow up with contacts who display the most interest in your brand.
You can also use saved data filters to create custom reports. If you want to keep an eye on a specific group of contacts, companies, deals or tickets, but the standard reports don't provide what you need, these custom reports can help you out.
9. HubSpot Workflows
With Hubspot Workflows, you can automate simple tasks that other automation tech can't handle. For example, you can create a custom workflow that flags a contact as a lead when they click on a link to pricing information in one of your marketing emails. This can be assigned instantly to a representative, ensuring you keep in contact with customers interested in your products.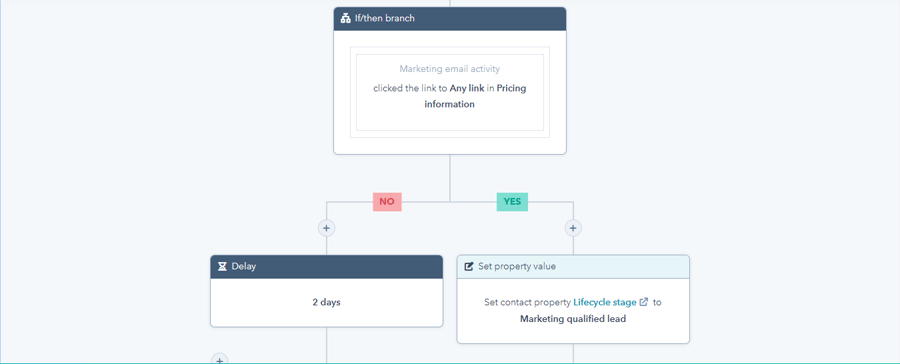 You can create new Workflows by clicking on the link under the Automation tab on the main HubSpot header.
Boost Your Digital Marketing Strategy With Resources From HubSpot
HubSpot is host to an ever-growing number of resources and tools you can use to supercharge your marketing strategy. Be sure to make the most of them.
About the author:
Lexie is a web designer and branding enthusiast. She loves hanging out at flea markets and taking her goldendoodle on hikes. Follow her on Twitter @lexieludesigner and check out her design blog, Design Roast.