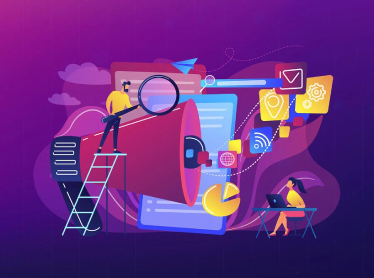 Marketing automation is the next big craze.
According to recent studies, using marketing automation tools can increase your sales productivity by 14.5 percent and reduce your marketing overhead by 12.2 percent.
In fact, 80 percent of marketers who used automation saw an increase in lead generation.
That's why marketers are going bullish about these following 10 marketing automation tools that can help you increase your sales.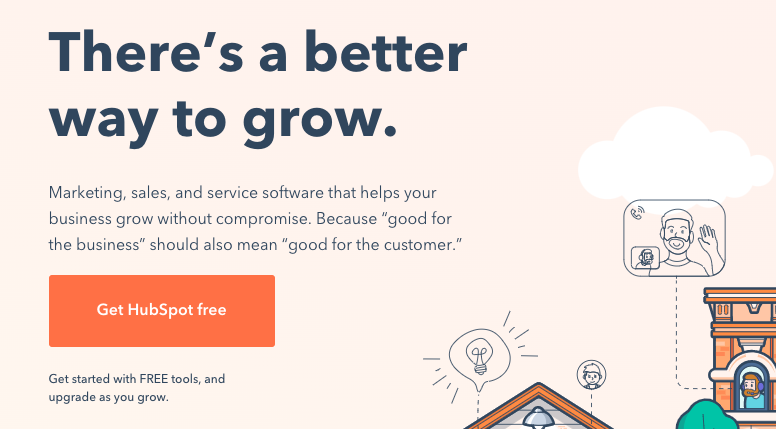 Hubspot is a suite of tools that allow you to manage your customer relationships more effectively.
The Hubspot CRM tool is 100 percent free and offers a lot more than just contact management. It provides you with automated reports that are organized so you can find important data and statistics easily.
You can track and set up notifications for everything from when you make a sale to when a lead opens an email. There are ad management and customer support tools so your customers can open tickets and get timely responses from your team.
Hubspot's email marketing tools allow you to send automated emails.
You will get detailed reports that will give you the important data you need to know to improve your conversion rates.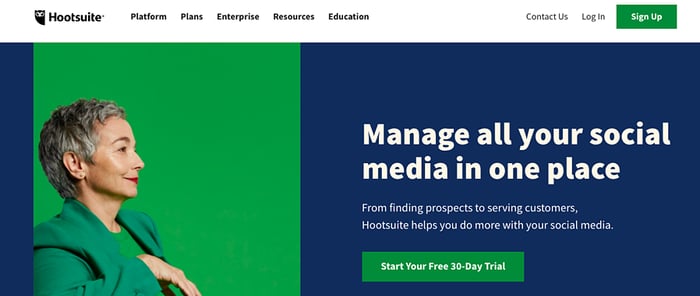 91% percent of marketers say that marketing automation is "very important" to their success across their marketing channels.
The fact is that managing many channels at once can be difficult. That's where marketing tools such as Hootsuite comes into play.
Hootsuite makes social media marketing a breeze. Instead of spending precious time every day on each of your social channels, posting the same stuff on each channel, you can do it all from one single dashboard.
Not only that, but you can schedule your posts in advance for the entire week or month.
They even have a Chrome extension you can use to share content you are browsing across all of your channels instantly.
Hootsuite is free to use, though you will have to pay for a premium plan for things such as additional social channels and team members.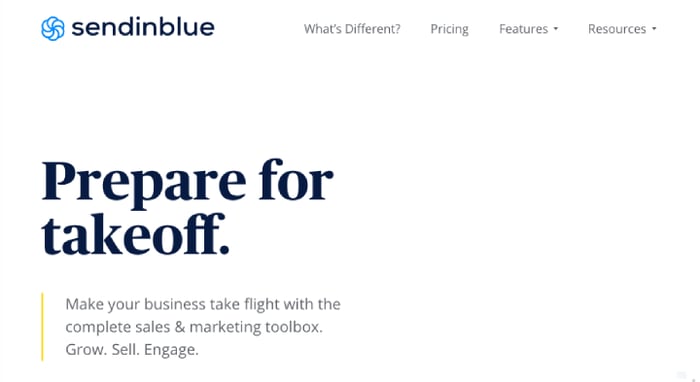 Sendinblue is more than just an email marketing tool. It has many more automation tools across the entire marketing spectrum.
For example, it has a live chat tool so you can provide your customers with instant support. It also has SMS automation in addition to email automation.
Sendinblue's email automation tools are very advanced.
You can set up all kinds of workflows and segment your list into different types. Automated transactional emails allow you to send confirmations to and create relationships with customers.
You can create landing pages and signup forms and set up Facebook and retargeting ad campaigns. Sendinblue has gone extremely popular in the recent months.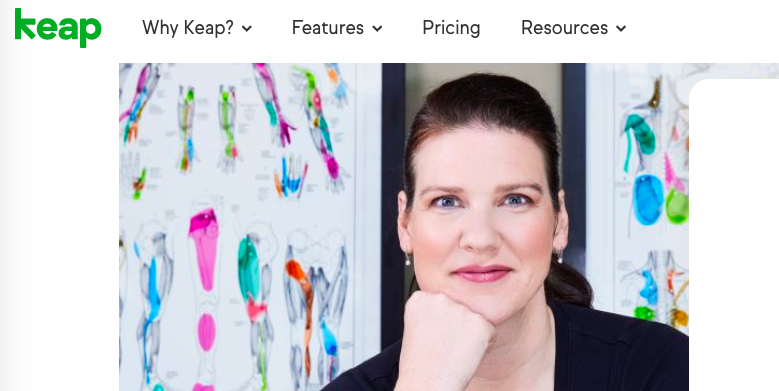 Infusionsoft (now rebranded as Keap) is also known as one of the best CRM software out there. Yes, it is expensive (the lowest plan is $199/month), but businesses have been able to boost their ROI significantly by using its tools.
Keap has a big library of marketing automation campaign templates. You can drag-and-drop them to create your own customized marketing campaign.
Each customer is moved across your campaign, or sequence, and you can track their actions in real-time.
Whenever a customer takes an action, new landing pages, emails, and more can be triggered (depending on how you set up your campaign).
Keap has a stable platform that is very reliable and offers great email deliverability. If you are looking for a software that has some of the best automation possibilities, look no further than Keap.
Customer.io is a good marketing automation software that offers flexible data integrations so you don't have to manually upload your data to get analytics.
It offers comprehensive segmentation options. For example, you can group people based on the pages they visited, personal attributes, or anything else.
Their workflow automation allows you to set up triggered actions involving:
Emails
Slack
True/false branches
Push
Attribute updates
Multi-split branches
SMS
Timezone matches
Webhooks
Delayed actions
You can use the retargeting tools to turn segments into ad audiences and much more.

If you are looking for simple email automation and a tool such as Keap is too expensive for you, GetResponse would be one of your best email marketing automation tool options.
GetResponse allows you to set up automated email campaigns, with workflows that are triggered based on a subscriber's actions (opens, clicks, etc). You can easily segment your audience into different lists and send them different email blasts.
You can set up landing pages and integrate webinars into your automated workflow. Other marketing automation tools include autoresponders, cart abandonment reminders, tagging, filters, and more.
The best part is that GetResponse starts at only $15/month.

Pardot is a Salesforce company that focuses on marketing automation for B2B companies.
Its marketing automation tools include streamlined lead management, smarter lead generation, email marketing automation, sales and marketing alignment tools, ROI reporting, and even artificial intelligence reports.
You will get in-depth B2B marketing analytics. Using this data, you can build segmented workflows and automated marketing campaigns to increase your ROI and conversion rate.
Every point in your campaign can be mapped out and analyzed; you can even experience your funnels the way your customers do. Check out this interesting comparison post.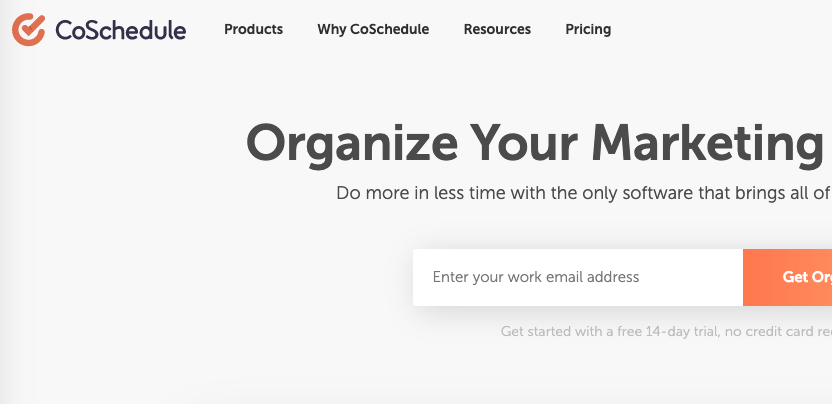 CoSchedule is primarily a social media automation and scheduling tool, but it really is a lot more than that.
Their suite of tools includes a marketing calendar so you and your team members can collaborate and stay organized. You can create workflows that include social media posts, email blasts, events, and more.
The content organizer tool goes beyond social media and helps you organize your website content as well.
The social media organizer tool lets you not only schedule posts in advance but it also automatically have your content posted at the best time for maximum visibility.
The work organizer tool allows you to manage teams and assign tasks effectively.
There is even a CoSchedule WordPress plugin so you can share content to your social channels from your WP dashboard.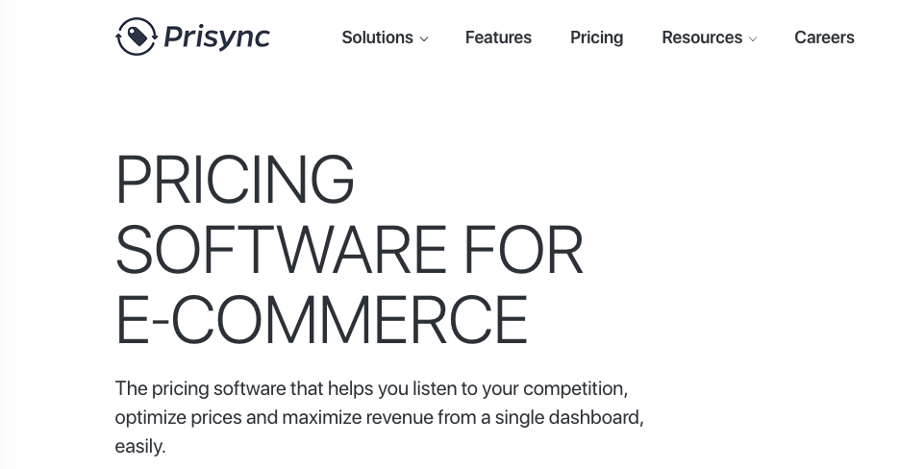 Prisync is a pricing automation tool for ecommerce businesses.
You can add products and competitors to your Prisync dashboard. Prisync will automatically analyze data points such as for how much each product is being sold by your competitors and current stock availability in the market.
You can set up pricing rules so that the tool automatically changes your products' prices dynamically based on things such as market availability and competitor pricing.
Pricing is updated four times a day, and you will also get detailed analytics and reports on your pricing performance and conversions.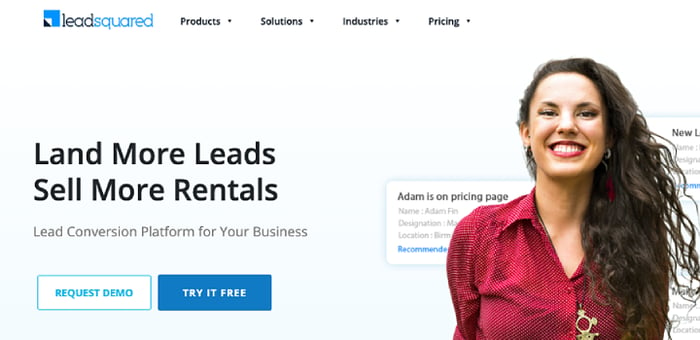 LeadSquared is an automation tool designed to help you make the most out of your leads. You can manage your leads, send them dynamic content, nurture them, and analyze your performance.
There are also sales automation tools. You can manage sales and provide easy vendor onboarding.
There is even a plug-and-play mobile call center solution so you can provide your customers with quality support.
LeadSquared works with all industries, including education, marketing, real estate, healthcare, and more.
Wrapping It Up
Marketing technology can automate 45 percent of tasks humans are paid to do.
By using any of the above 10 tools to automate your marketing campaigns, you can save money and increase your productivity at the same time.