Customer relationship management is a combination of software, strategies, and processes for a business. Altogether, they help to build long-lasting relationships between them and their customers.
You have probably heard of it, but what is CRM in simple words? CRM refers to technologies, tools, and strategies used by enterprises for developing and acquiring clients.
This software has a task to ensure that every step of the interaction goes smoothly to increase profits. This type of software collects customer data from multiple channels. For example, CRM stores detailed information on purchase history, purchasing behavior patterns, personal info.
The advantages of CRM are clear: it keeps all data in one place, making it easier and quicker to manage customer relationships.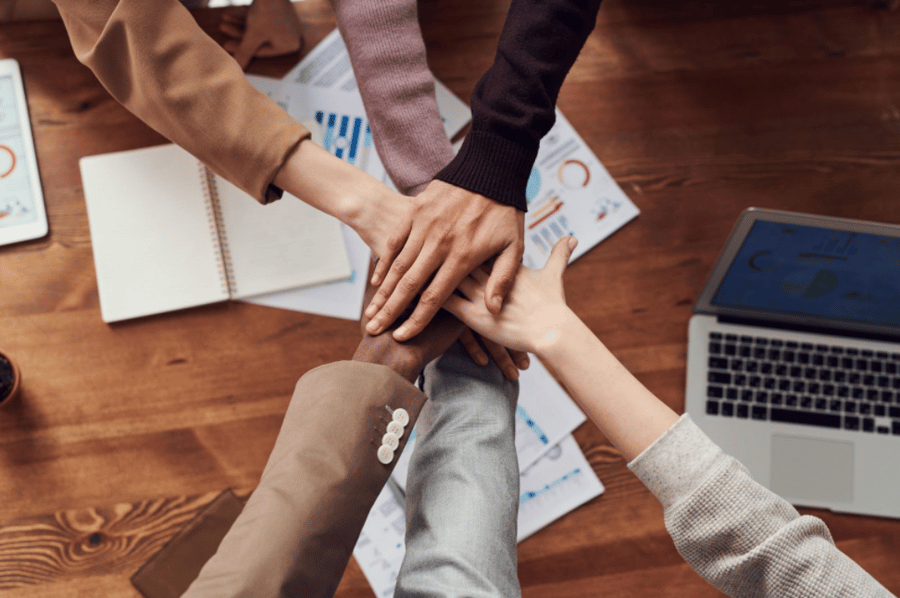 Source: pexels.com
All under one roof
Today's CRM tools come with much integration that fosters accessible data, all under one roof. Right tools help companies target the right audiences, design automation based on a customer's activity.
Benefits of CRM platforms are:
1. Cross-functional insights and reporting.
2. Dashboards visually showcasing data in action.
3. Customer-centric automation.
4. Optimized processes.
Why do you need CRM?
You can use the CRM platform to collate and customize data in a report for each department's needs. All reporting is centered around the customer needs, enabling teams to make decisions.
Some consumers have filled out a form or expressed interest in your company in another way. They might be high-quality potential customers, but you will not know until they continue the customer journey. Reports, specifically those with insights driven by AI (Artificial intelligence), help CRM users (marketers and sales teams) know how to work with leads and convert them to opportunities.
Sales departments also need more than sales motivation quotes.
A customer's location in the sales funnel is not something social media platforms and Google Analytics will show you, but reports from CRM platforms will. Such reports will help you see which ads and marketing strategies are most successful. You can check out a guide to choosing a sales CRM.
If you have heard of CRM, then you have heard of Hubspot and Salesforce too. Let's analyze both of the software to decide which one would be better for you and your business.
Everything you need to know about Hubspot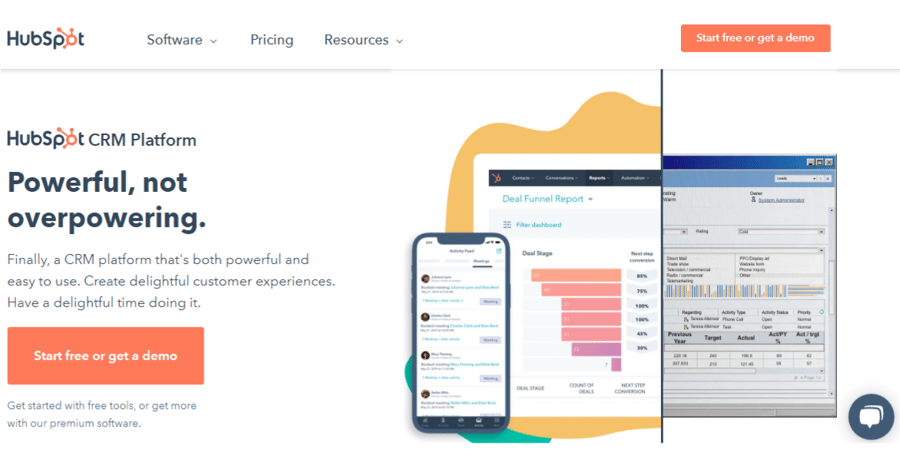 The HubSpot Marketplace is an online directory with templates and modules that you can use to build a website. You need zero design experience. There are free but also paid products for all industries and all design styles.
Hubspot is also an excellent tool for marketing automation and inbound marketing.
Inbound marketing is a great business methodology that attracts clients by creating helpful content and tailored experiences. Inbound marketing, unlike outbound forms connections customers are looking for and solves their problems.
You can use HubSpot's CRM at no cost. More advanced CRM functionalities are available as part of premium Sales Hub products.
In HubSpot's workflow tool, you can update contact properties related to your contacts in the CRM with just one click. Hubspot will help you get organized and create reports displaying valuable data. These data you can rely on to make smart decisions, especially to put them in the center of your marketing efforts.
With email automation, for example, you can set up an automated series of emails and send them to a particular group of people while working on other tasks! This will increase efficiency and bring expected results.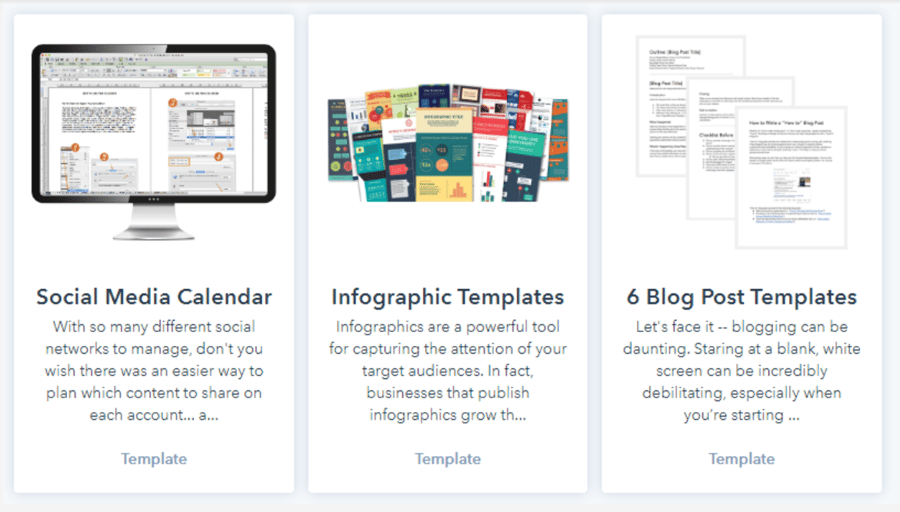 When you connect social media accounts to HubSpot, you get access to different reporting features. Hubspot seamlessly connects your CRM contact and company data alongside your sales, marketing, and service data. You can quickly build high-level dashboards; set them up to help other team members track their progress toward goals.
Everything you need to know about Salesforce
According to some sources, Salesforce is one of the best world's customer relationship management (CRM) platforms. This platform will help your marketing, sales, service, and IT teams work from anywhere.
In simple terms, Salesforce is a cloud-based software helping organizations efficiently streamline their marketing and sales operations.
Some Salesforce achievements include:
The first Artificial intelligence built into your CRM.
You can get deep insights from customers based on their past interactions.
You will use these insights to prioritize leads, strengthen relationships, and campaigns and drive your business forward.
You can run a business from a single mobile app.
Salesforce Helps employees become more productive with its Mobile App. With the mobile app, you can service customers and track marketing, and share files on any device.
Using intelligent bots to answer common customer questions instead of your agents can take more complex cases.
It gives every employee data-driven insights.
Automatically you can find simple answers to complex questions in your data. This way, you will learn what happened and why and how to use understandable AI models to solve it.
You don't need multiple systems and logins. Bring all your data also from external systems to a single platform.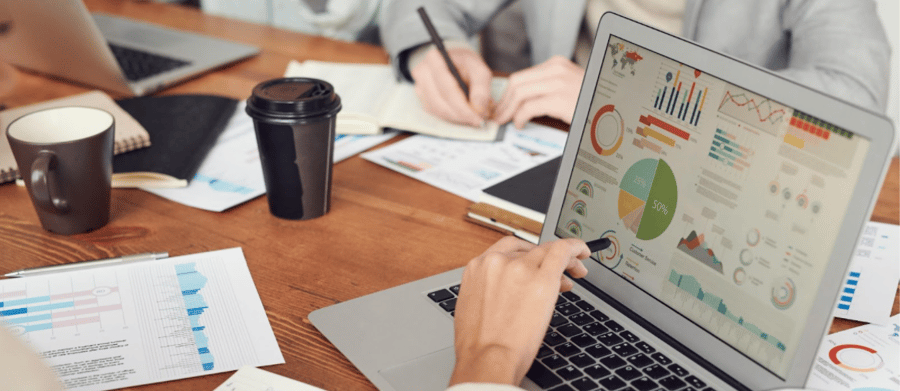 Source: pexels.com
Pros of Hubspot
HubSpot was built in-house on a single code base. That means you are getting a unified experience that is easier for you and your team to adopt.
It has an easy-to-use interface, is intuitive, and comes with a fantastic knowledge and resource library. The library includes courses, live training, video lessons, and quick answers on everything.
You don't need to master Hubspot's product by yourself. Instead, you gain access to support (also award-winning) and a community of marketing and sales professionals when you use it. They will all help you out.
The platform includes all the features your business needs at its advertised price. You will pay only for the extra revenue-generating sales seats. There are free seats for those team members who need visibility, such as reporting.
HubSpot comes with numerous free templates and helps you throughout your marketing strategy journey. There are templates for blogs, eBooks, social media calendars, infographics, emails, etc.
Cons of Hubspot
Every marketing automation tool like HubSpot takes a great deal of manual work to get automated.
You should also clean the database now and then and ensure you get rid of the junk leads.
Pros of Salesforce
Salesforce cloud is an all-in-one CRM, and it brings together reporting, sales automation tools, deal management, and more.
Salesforce system enables easy customization for various industries.
Cloud solution with Salesforce you can move your company wherever you are because it is placed in the Cloud.
It doesn't matter what browser your company uses. Salesforce has their CRM supported on Chrome, Opera, Internet Explorer. You can also integrate Facebook products with Salesforce.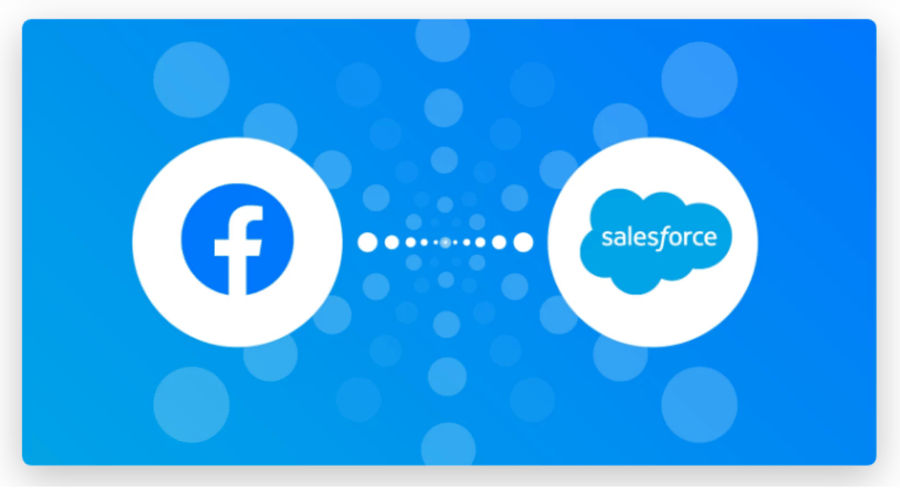 You don't need software installation, and there aren't any hardware requirements. Salesforce gives you a unique opportunity to run the business in just a couple of days.
Cons of Salesforce
According to reviews, it isn't very easy to contact Salesforce technical support if you need answers to some questions.
Salesforce will charge you for every user and require paid add-ons for the most important features. Aligning your sales teams with the marketing team, giving some executives visibility into reporting will cost extra.
Conclusion
Not every company will be inclined to use any of these two platforms.
They might be too expensive or having many advanced features that new or smaller businesses don't need.
For smaller businesses, Hubspot could be a better solution with its easy-to-use interface, free access, and great technical support.
On the other hand, Salesforce has advanced features for bigger organizations in different industries.
Salesforce has problems with technical support, but it will give you a unique opportunity to run your business in a few days.
You can always go for salesforce alternatives and check out other CRM software and its features that better suit your business.
About the author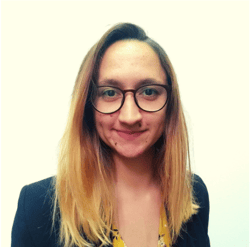 Nina Petrov is a content marketing specialist, passionate about graphic design, content marketing, and the new generation of green and social businesses. She starts the day scrolling her digest on new digital trends while sipping a cup of coffee with milk and sugar. Her white little bunny tends to reply to your emails when she is on vacation.